Destiny 2: How To Activate Lightning Round
Updated: 26 Mar 2022 8:15 am
Maximize your loot from Dares of Eternity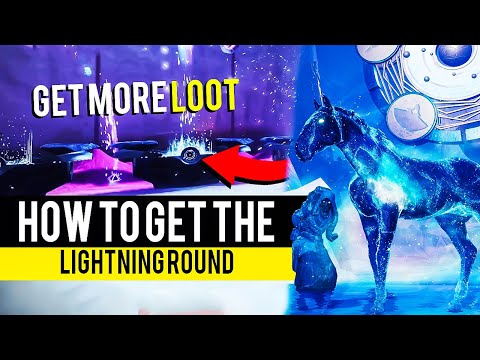 Lightning Round Guide (by Voltic)
How do you triple the rewards you get from Xur and that awesome horse in Dares of Eternity?
Dares of Eternity is one of the most rewarding activities in Destiny 2. It's a challenging course of PvE battles, platforming runs, and horde encounters against tougher and tougher enemies. 
By the end, you and your 5 fellow Guardians gain a number of rewards including new weapons and gear, as well as special currency that you can spend at Xur's Treasure Hoard. 
Of course, there's a chance to increase your rewards by getting the Lightning Round, which starts right after the final boss is defeated. This leads to more enemies appearing, and if they are defeated within the time limit, it adds up to 3 more treasure chests for players to earn at the end of the match.
While the Lightning Round occurs at random, there are several ways you can increase the chances of it happening in your next Dares of Eternity match. Read below and find out how:  
How to Activate Lightning Round in Destiny 2
There are two possible ways to increase the chances of triggering a Lightning Round in a Dares of Eternity match: 

Complete all phases of the match quickly and efficiently, including taking out the final boss within one damage phase. 
Play Dares of Eternity on Legend difficulty, as it is said to increase the chances of Lightning Rounds occurring. 
You may also be interested in: