[Top 10] Dota 2 Best Support Players In The World Right Now
Updated: 10 Jun 2022 6:45 pm
Crystal Maiden- The ultimate support!
The professional Dota scene has over a thousand active professional support players, but not all of them are considered to be the best. Great support players are the backbone of a successful team. They're often the leaders who guide their teams towards success on the battlefield. 
This article covers the Top 10 Best Dota 2 Support Players in the World. The below players are widely praised and admired all over the world for their leadership and exciting playstyle.
10. JerAx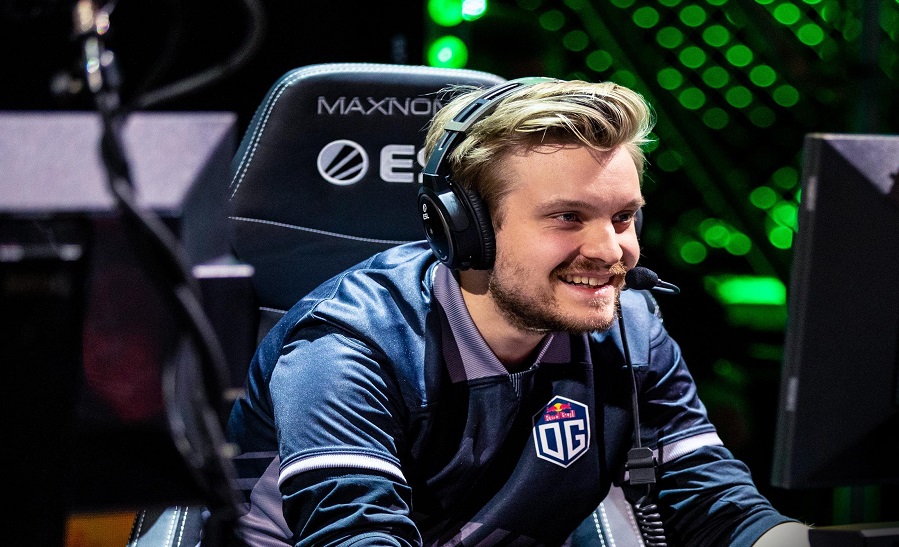 Think about the player with the cockiest yet mind-blowing plays, who comes to your mind first? It has to be JerAx. Jesse "JerAx" Vanika made his splash on the competitive Dota 2 scene in 2013. Admired for his incredible understanding and quick decisions, JerAx is one of the fewest two-time International champions, earning an astounding $6,470,680 in total prize winnings. 
JerAx's early venture in Dota was rather unsuccessful. JerAx was exclusively playing for Finnish teams, He had a change of mind and joined the European mix Team Tinker in 2015. His brief stints at both Team Tinker and MVP.Hot6ix was commendable. His incredibly high-skilled plays on heroes like Earth Spirit and Earth Shaker earned him praise from fans all around the world. 
Joining OG changed the trajectory of JerAx's career. All the hard work paid off after their unexpected International 8, with JerAx recognized as the MVP. The next year saw a decline in results, but JerAx managed to keep his calm and lead OG to another Aegis. Arrogance and skillfulness is deadly combo that not many possess. 
Major Tournament Achievement 
The International 9 2019 - $15,620,181
9. Saksa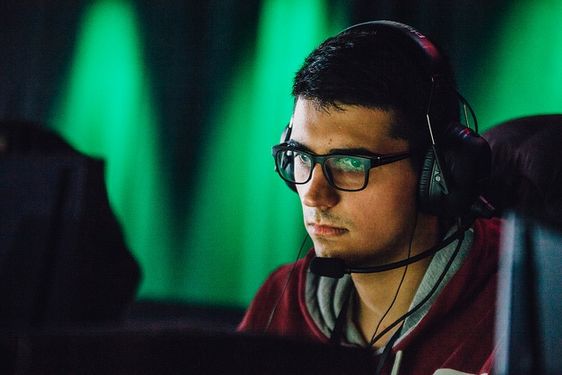 A mix of both gentle giant and the dark horse, Martin "Saksa" Sazdov was the key behind OG qualifying for the 10th International. His swift and clever plays have received acclaim from fans all over the world. Hailing from Macedonia, Saksa became a household Dota name in just a matter of years.
Making the bold and hectic decision of quitting university is no easy feat. Saksa knew what he was capable of. After finding little to no luck in mediocre teams, the American giant DC was able to recruit him a few months before the 6th International. Following a string of average results, DC managed to qualify for the International through the open qualifiers, with Saksa being credited as the MVP. 
DC defied the audience's expectations by defeating teams like Fnatic, EG, reaching the grand finals of a $20 million tournament. Saksa, again, was credited for DC's heroic and unimaginable run, even though they fell short to Wings gaming in the finals. Saksa became the most sought-after player in 2016. He is also known for having 3 accounts at the top 10 of the Dota 2 leaderboards. Saksa has reached great heights, quite literally as he is 6'8". 
Recent Major Tournament Achievement 
7-8th Place - The International 10 2021 - $1,000,500
8. Miposhka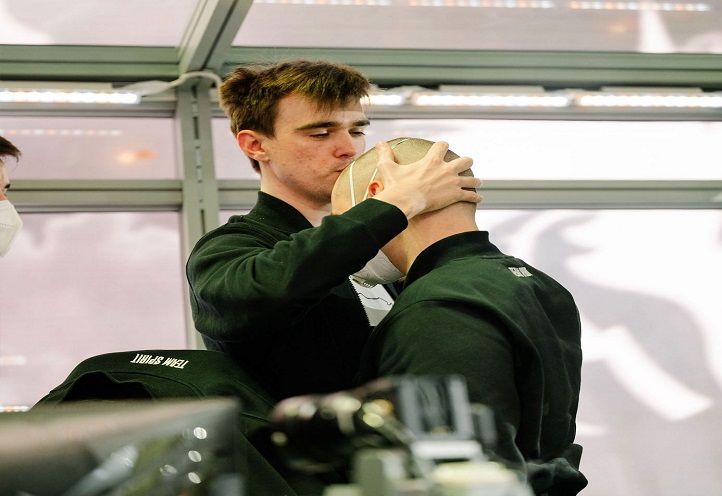 CIS fans often regarded Miposhka as a misfit, until he proved them wrong by winning the International 10 and bagging an astonishing $18 million. Yaroslav "Miposhka" Naideov's Dota journey had its fair share of ups and downs. Starting at the young age of 16, Miposhka shuffled through various teams, achieving little to no results. 
His first international appearance was at the age of 19 in 2017, where he captained the young and wild Team Empire. His captaincy proved successful as the team achieved more than expected, ending at the 7-8th place, securing $617,000. Miposhka described the following years as very stressful and dark as his stints on other teams did not amount to anything. Being constantly subjected to criticism took a toll on him.
Miposhka gave himself the last chance with Team Spirit (formerly known as Yellow Submarine) with a group of relatively unknown and young players. Their online performance was great under his captaincy. Their Animajor LAN run was also commendable and unexpected. The International qualifiers came around and Miposhka was successful in defeating his old team, Empire after a vicious tug of war final, with a reverse sweep. 
Had Miposhka given up, Team Spirit would not be lifting the Aegis. Miposhka's grit and determination lead the team to the Aegis. 
Major Tournament Achievement
1st Place - The International 10 2021 - $18,208,300
7. Cr1t-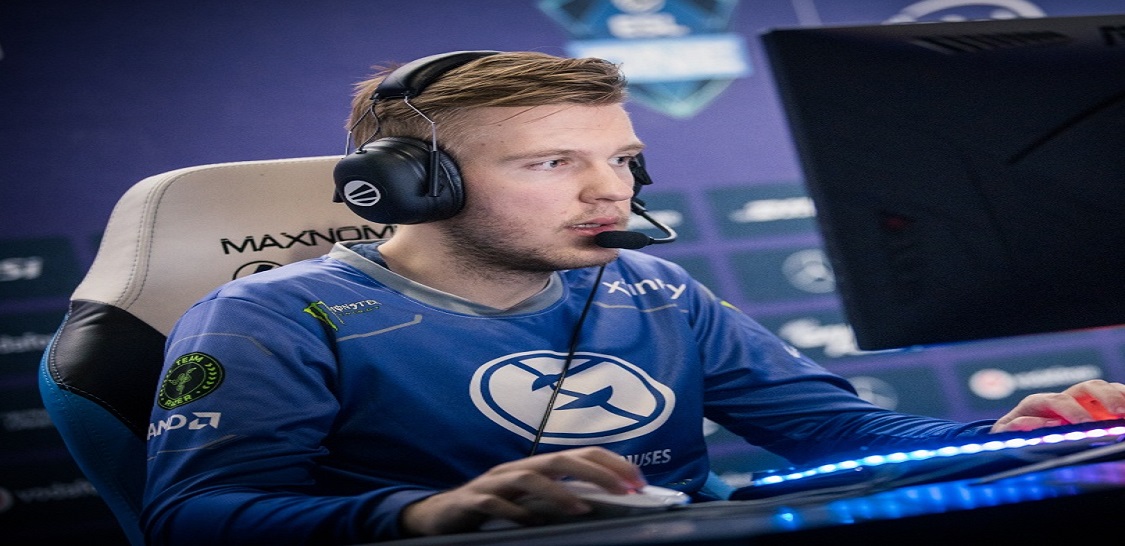 If you take a peek in the top 100 of the leaderboards, it's unlikely that you find a support player there, except for Cr1t who is always in the top 10. Andreas "Cr1t" Nielsen has an exceptional gift of versatility. Even if you ban his primary hero pool, he will dominate the game with his unconventional meta-defying heroes and builds. He is the first support player to reach 11,000 MMR. He is often known for playing high-skill heroes like Earth Spirit, Dark Willow, and Pangolier.  
Cr1t is one of the few players who found immediate success in the professional scene. Initially known only for playing ranked games, Cr1t made up his mind and was part of various teams in the mid-2010s. He gained popularity after joining Monkey Business (which eventually became OG). Cr1t gained his much-deserved breakthrough with OG, winning a total of 4 majors. 
After his long run at OG, Cr1t left for the North American giant EG. The initial shift from flashy free-roaming support to a captaining and more grounded lane support was hard for him, but under his captaincy, EG had improved tremendously. EG always hovered in the top 3 of any tournament, improving slowly but at a steady pace. Consistency was the key behind EG's success, the same goes for Cr1t. 
Recent Major Tournament Achievement 
9-12th Place - The International 10 2021 - $800,400
6. YapzOr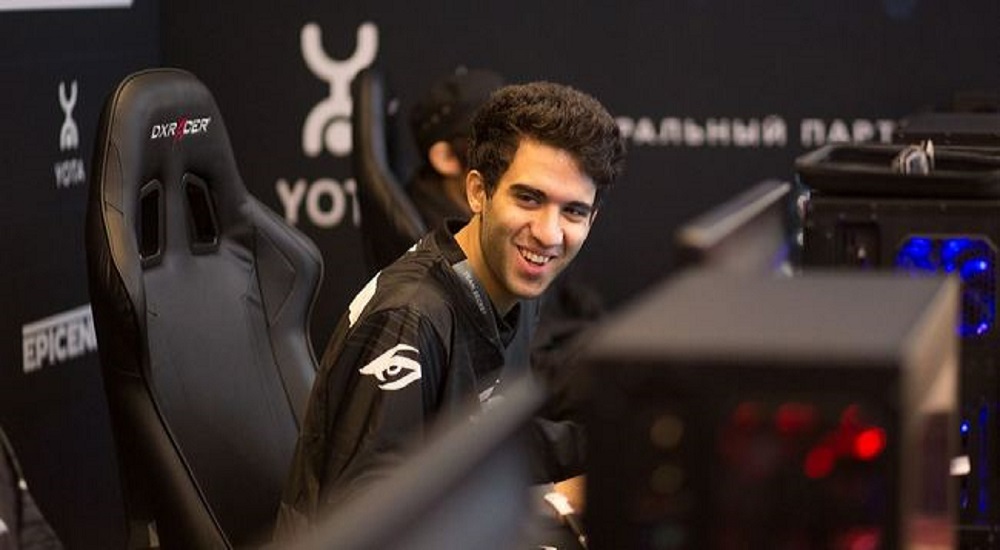 Not all players can be good at stealing your hearts with their high-quality gameplay, speaking of stealing, there is one player who knows how to steal well. Yazied "YapzOr" Jaradat is, without doubt, the best Rubick player that we have seen in recent times. Rubick may be his specialty but he excels on all the position 4 heroes available in the game. 
Hailing from Jordan, YapzOr started his professional career with semi-professional and random stacks, not finding any major success. That was changed after becoming the newest addition to Escape Gaming, though they placed dead last at the International 6, it put YapzOr under the radar of professional teams. Quickly becoming a hot commodity. 
YapzOr found a new home in Team Secret, which he still is a part of. He is known for mastering a variety of heroes, exhibiting his flashy and greedy playstyle. Sometimes you won't know if he is the support player or the mid laner due to his heavy farm as he goes neck and neck in terms of net worth with enemy core heroes! His only aim now is to retire after lifting the Aegis.
Fun fact: YapzOr and legendary carry player Miracle were both classmates and teammates! Talk about the talent that comes from Jordan!
Major Tournament Achievement
OMEGA League Europe Division 2020 - 1st Place $200,000
5. Fy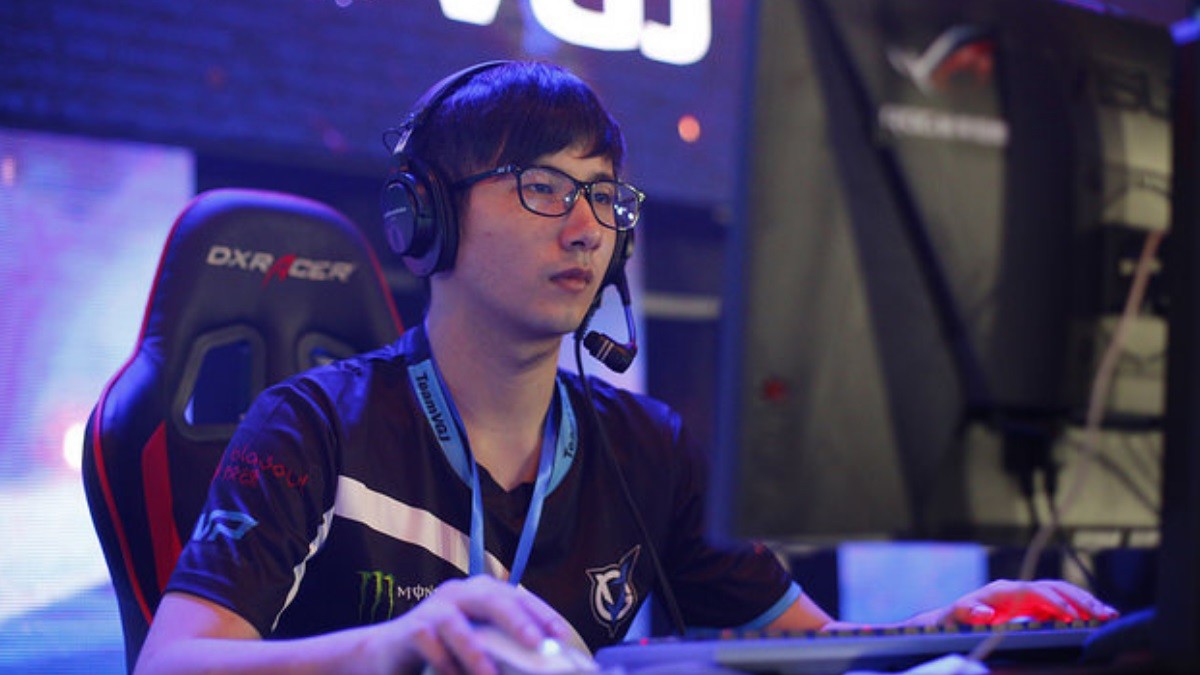 You can have a decent understanding of the game, but it does not come close to that of Fy. Xu "Fy" Linsen or "the Prince" as he is often called in China, is one of the most seasoned and respected players in the region. Widely popular for having a strict and calculated way of playing Dota, Fy was a prodigy as he found immediate success in the game. 
Starting in Vici Gaming, Fy quickly became one of the best support players in China. Along with fellow support teammate Fenrir, Vici had a deadly support duo. He led two teams, both Vici and LGD to the finals of the International. His calm and collected demeanor is deceiving, as he has a dominant and aggressive playstyle. Under his reign, LGD managed to become a world-class team.
Say all you want about Fy, but the man knows how to win. With various majors and other tournament wins under his belt, he is eyeing the Aegis. Witnessing other players lift the Aegis before you has to be devastating, but this has only increased Fy's hunger. After two gut-wrenching second-place finishes, we all know that third time is the charm.
Recent Major Tournament Achievement
1st Place - OGA Dota PIT Season 4: China 2020 - $37,521
4. Gh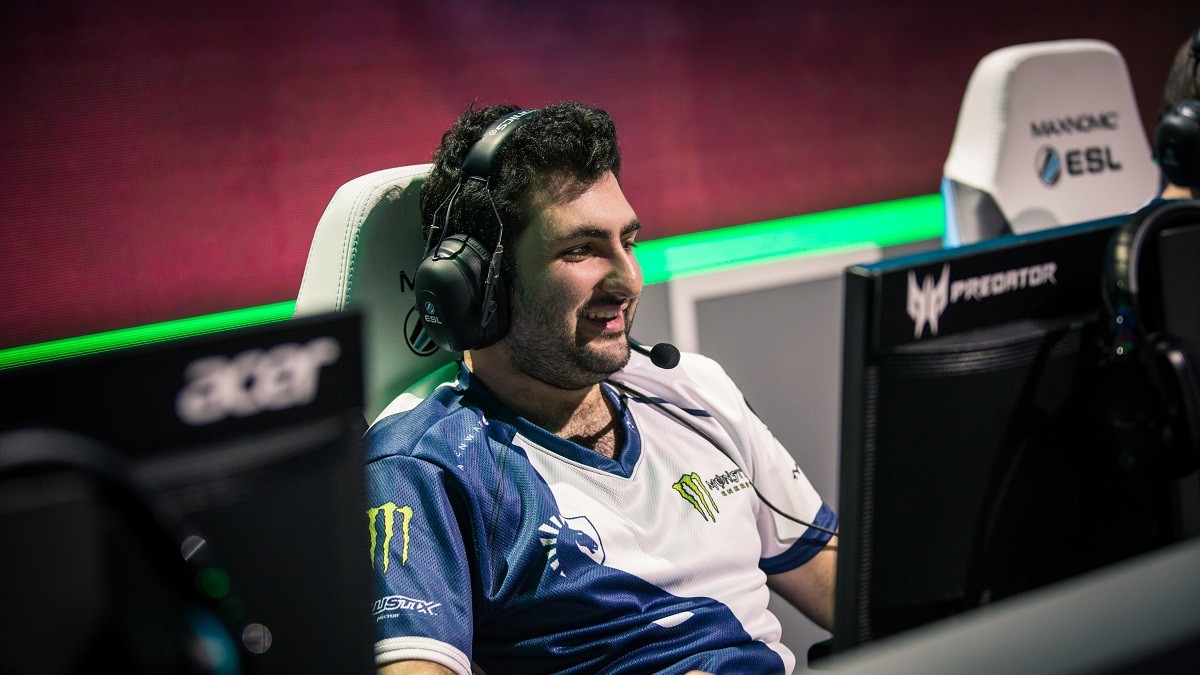 It's unlikely that players win the first International that they attend. Maroun "GH" Merhej did the unimaginable by being the first player to win the International on his first attempt. Before his stint at Team Liquid, GH was unknown to the masses. His raw potential was discovered by KuroKy during a public game. He currently plays for Nigma Galaxy. 
GH started his professional Dota career with random stacks, most of them failing to qualify for tournaments. In early 2017, GH was approached to stand-in for Team Liquid, his impressive plays made him the permanent player on the team. His addition resulted in Team Liquid winning 4 tournament LANs in a row, including the prestigious International, securing over $10 million! Often being credited as the MVP of the tournament. He is the only Lebanese player to attend and win the International. 
He is known not only for his flashy and spectacular plays but also for being wholesome and positive. GH has always been the silent but deadly factor on Nigma, as he has shown to step up when needed. There is a lot of tips and tricks you can learn from GH, but the most important takeaway from him is his calm and zen demeanor. 
Major Tournament Achievement 
1st Place - WePlay! Dota 2 Tug of War: Mad Moon 2020 - $130,000
3. Kuroky

Frequent and harsh criticism can often add fuel to the fire. Kuro "KuroKy" Takhasomi was fed up with the unjust flame he received during his time at Na'Vi and further at Secret. He decided to create his team and get the respect he deserves. Which he did by winning the International 7. 
KuroKy was widely regarded as one of the best carry players in Europe. His switch to support role came after joining Navi, in 2013. The stint was successful with over 12 1st place finishes! The team was aiming for the ultimate title, the International 3. Their hopes were shattered as they were defeated by team Alliance, clearly the better team at the tournament. This crumbled the house of cards,
In early 2014, KuroKy left Navi to form team Secret with teammate Puppey. This team quickly became the super team of the European region. Their initial run looked solid, just like Navi, but a few bad results before the International were enough to bring down the team's morale. Team Secret placed 7-8th at the 5th International. In the wake of the underwhelming finish and conflict of interest within the team, KuroKy parted ways with Secret.
KuroKy signed up with team Liquid and created a team with a bunch of pub-stars. After a string of mediocre results in 2016, Liquid was able to secure two second-place finishes at Majors. Liquid looked like a completely different beast in 2017, winning tournaments left and right, some without dropping a single game. Their heroic lower bracket run at the 7th International is unparalleled, all due to the determination and captaincy of KuroKy. After years of unneeded flame, KuroKy finally lifted his deserved Aegis.
Major Tournament Achievement 
1st Place - WePlay! Dota 2 Tug of War: Mad Moon 2020 - $130,000
2. Notail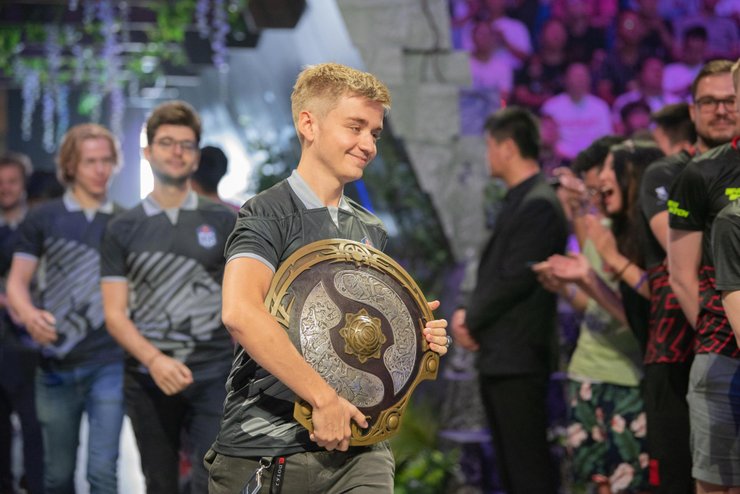 It is the dream of many professional players to lift the Aegis, not all can achieve that. Johan "Notail" Sundstein did what was deemed undoable by critics and fans, lifting the Aegis twice. Johan is a part of the two-timer elite club, which only has him and his OG teammates in it. Highly energetic and charismatic, Notail is often known as the poster boy of Dota, constantly in the headlines for being the highest-paid esports player, with $7,176,371 in earnings.
It wasn't always sunshine and roses for our flower Notail. His professional career has seen various ups and downs. Notail had a decent run playing carry for teams like Fnatic and Cloud 9 but after a few unsuccessful finishes, he decided to call it quits and moved to the support role in Team Secret. His stint at Secret had mixed results, prompting his kick from the team. But that did not discourage him from making his own team.
In late 2015, Notail formed OG, unknown to him of what was about to come. OG was successful in winning four majors, a record that is still unmatched to this date. Though a successful roster, OG felt short at a few Internationals since its inception. After a few controversial roster shuffles, they managed to prove everyone wrong with their cinderella run in the 8th International and repeating it again at the 9th International in 2019. 
Although somewhat of a controversial figure, Notail is the reason behind OG's success. 
Recent Tournament Achievement
7-8th Place - The International 10 2021 - $1,000,500
1. Puppey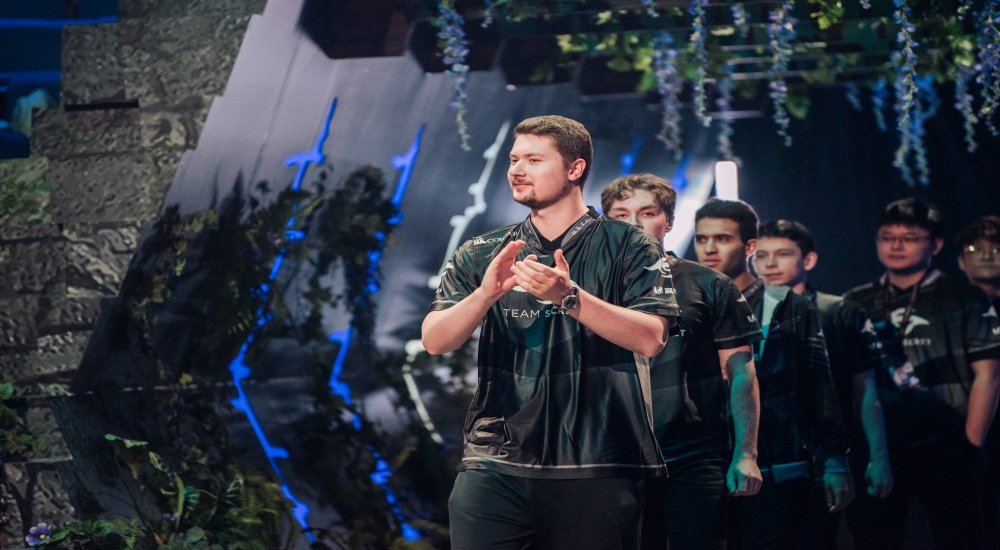 Clement "Puppey" Ivanov is known to have the Midas touch. Every team that he has captained has achieved a great amount of success. Currently, Puppey is the captain and co-founder of Team Secret. Before Secret, Puppey had a brief and triumphant stint at the CIS giant team Natus Vincere (Navi), where he guided them to victory at the first-ever International in 2011, securing a whopping $1 million first-place prize. 
With a stunning 8 Major and 3 International finals record, Puppey has managed to cement his name as one of the greatest Dota players of all time. His leadership and vision have managed to produce and refine great talents like Nisha, MidOne, and many more! He is also responsible for singlehandedly putting Estonia, his home country on the world esports map. Puppey is one of the wealthiest Dota players with reported earnings of $3,160,507 in prize money!
Starting his pro career in 2007, Puppey is one of the few remaining old guards of Dota. Puppey is the only player to compete in every single International. Even the fiercest of his rivals have nothing but great respect and admiration for him. If there is one thing that we can learn from Puppey, it is that you're never too old for something. 
Major Tournament Achievement
1st Place - OMEGA League Europe Division 2020 - $200,000
Fun Fact: The top 3 players on this list, once played together in the same team, the first iteration of Team Secret!
This concludes the list of the best 10 Dota 2 Support players. The above are considered to be legends of the game and have changed the way people view the game. Their tremendous contribution to Dota is unmatchable. Hope their backstory and determination inspire you to dominate the battlefield like them!
You May Also Be Interested In: