[Top 25] Westland Survival Guide Tips Every Beginner Should Know
Updated: 03 Feb 2022 2:05 am
Get your cowboy hat on, we're gonna grind some resources.
[Top 25] Westland Survival Guide Tips Every Beginner Should Know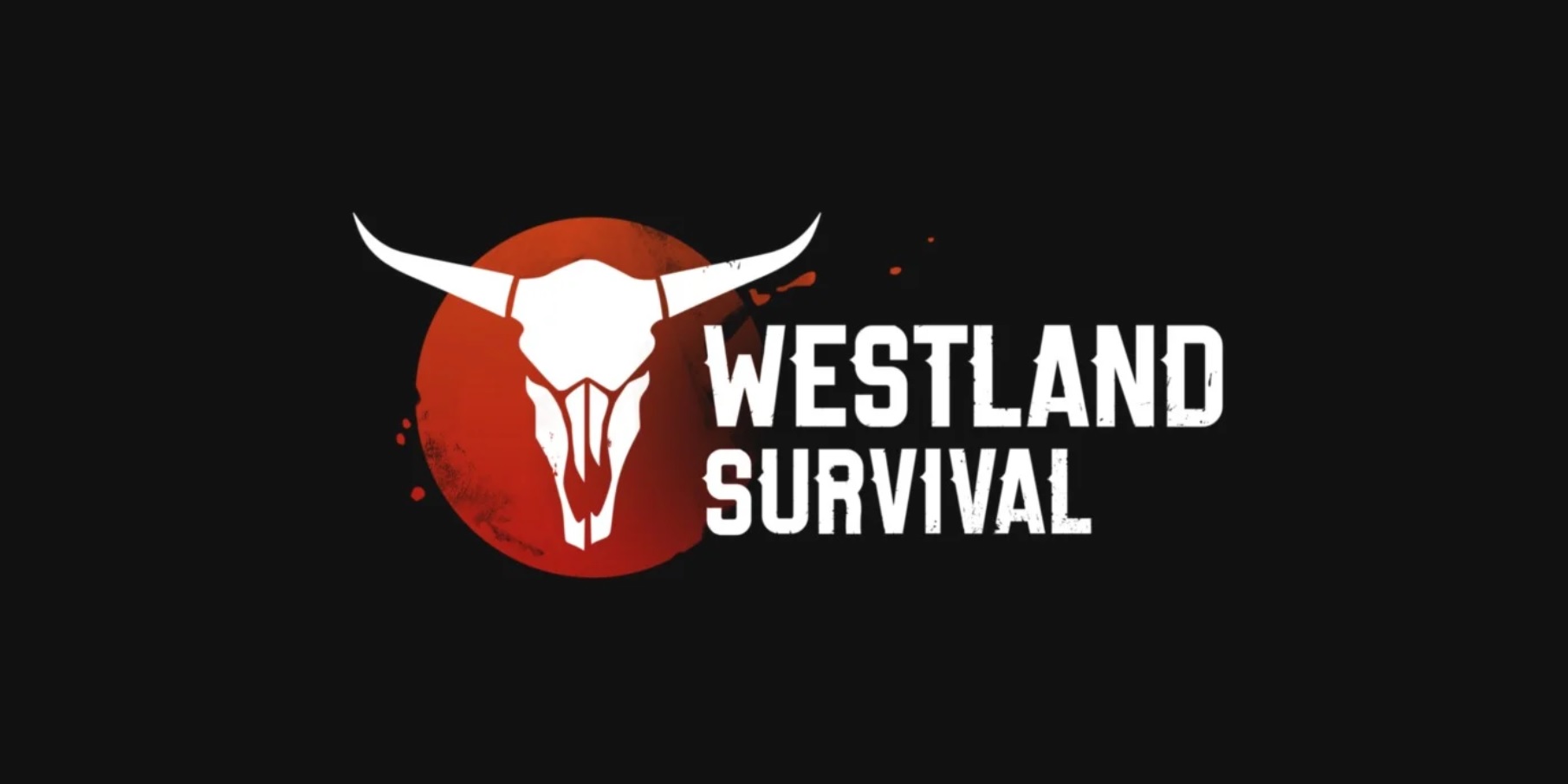 It really sets the mood for some cruising around the West, doesn't it?
In this article, I will cover all the tips needed for you to survive and enjoy your experience playing Westland Survival starting from the beginning up until the end game. Do keep in mind however that there are still some possible updates for the new things implemented in the game, meaning that some functions of the game are constantly changing.
Without further ado, let's head on to 25 tips and tricks for playing Westland Survival.
25. CHECK CHESTS AND CARTS
Including the bodies of the outlaws and animals that you defeated. They have items that you may need in the long run. Food, clothing, weapons, and even resources that are appropriate for your level. So don't think twice whether or not you should do multiple trips whenever there's a random event because you should, which correlates to the next tip.
24. SNEAK ATTACK SAVES YOUR WEAPON AND CLOTHING
Whether or not you have a high tier gear, sneak attacks are one of the things that will save you the hassle of repairing your gear, and this kind of attack does more extra damage towards your enemies. So not only you'll be able to save your gear, enemies you encounter will only require one hit if you sneak attack. 
23. KEEP EVERYTHING
From the straws down to metal scraps, keep them while you're still building up your base and workbenches. "Survival" is in the title of the game, after all. Yes, Westland Survival can be generous in terms of materials and blueprints (which I'll cover on the next tip), but the more that you level up, the more materials that are needed to progress through the game.
22. ALWAYS CHECK YOUR INBOX
As well as Guns & Armor, Supplies, and Westland Delivery tab. They all contain free items and blueprints that you can obtain by just watching ads ranging from 5 seconds to 30 seconds, and if you're lucky you might spot some great deals that only cost $0.99. If you're worried about missing those deals, then don't worry as they come back from time to time and it is not mandatory to spend real money.
21. ITEMS IN THE INBOX WON'T EXPIRE
This is a small tip, but it will save you space on your chests. You don't have to worry about not getting all of those out of your inbox. With the limited amount of chests that you can craft, this tip may be a small one compared to the rest, but it will still help you manage your storage.
20. DAILY REWARDS
If you're outside your base and overlooking the world map, you'll see that there's a calendar logo below the screen. There, you can access the daily rewards, which restarts 30 days after you've created your account in the game. You will also receive one water and food each day that will be sent directly to your inbox.
19. CONSERVE YOUR ENERGY
You can also get 15 energy just by watching ads, although there's a limit to it, it is much better than spending your coins. If you're eager to catch a random event, for 25 coins you can immediately refill your energy. Your horse is an alternative, but you'll only be able to get a horse after you've collected all of the materials needed for the stable, which you will find on the Shootout Spots that happen randomly.
18. BUILD WORKBENCHES AND DOVECOTE
You don't have to build them all at once. Build those that are essential in crafting weapons and clothing, as well as making food and refilling empty jars. If you're wary of spending energy, then having a dovecote will make it easier for you to check out what the Trader has to offer. 
17. MYTHICAL CREATURES
These creatures would only spawn at midnight up until dawn. As of today, there are no ways of killing off a Wendigo, the only thing that you can do is craft a torch and hit the Wendigo with it when you're gathering at night. Depending on where you are, different mythical creatures will spawn and you can try to kill them when they come towards you, though it is not recommended as they have a high HP and defense.
16. VISIT TOWN FOR QUESTS AND TRADING
After you've built the Bulletin Board, you can now receive quests from various NPCs. Of course, rewards vary from time to time and the harder the quest the greater materials and weapons that you will receive. In here you will find shops that sell basic materials, as well as a barber shop in which you can customize your character. You can also get Tar from one of the NPC that is around the town, which you will need to repair the broken bridge that leads to red zones in the southern part of the map.
15. BANDIT'S ANGER METER
If you manage to fill up the bandit's anger meter (can be seen at the top right of the screen), you can either pay them a certain amount of coins or you can fight them off yourself. If you've successfully eliminated every bandit that attacked your bases, you will get a map for their camp (Bandit's Stash) by checking one of their bodies. In that location, you may find something of use or the items that the bandits have taken from one of your storages. There's only one guard there so you don't have to worry about bringing your full arsenal.
14. AI BASES
Up until mid-game, raiding AI bases are still recommended for players wanting to have loot that can help them progress at the game. When you're just starting, you may notice that there are a handful of bases scattered around the world map. Don't worry, those are just AI bases and you're not zero-ing a real player's hard earned loot. They won't disappear if you leave them be, but if you decide to go to one of these bases, a 1-hour countdown will trigger until it's removed from the world map. And if you manage to clear those bases and want more, just visit the Town's saloon and find an NPC named Cora Pearl, where you can obtain maps of bases for 200 coins.
13. STRATEGIC BASE LAYOUT MEANS LOW CHANCES OF STOLEN GOODS
Don't also neglect those traps that you see in the building mode of the game, they will help you stop bandits from raiding your goods. And if they manage to destroy those traps, you can just fix them for free. Yes, even fixing your walls and doors is free to fix. There are a lot of base layouts that you can easily find on the internet, or if you have something already prepared, you can do that as well.
12. RANDOM EVENTS
If you happen to see a random event spawn in the world map, don't hesitate to visit those, because most of the time there will be some valuables laying around chests and bodies. Like I mentioned,  some random events, specifically Shootout Spot, do give items for building up a stable, which will unlock a horse and can be used for traveling long distance locations. And if you happen to have an extra amount of items used to build stables, you can exchange them at the town for items needed for the wagon.
11. WHISKEY FOR THE COLD JOURNEYS
An alternative for fur clothes is whiskey. You only need 2 pieces of fur clothing for surviving the cold weather in the northern part of the world map, but if farming for fur is something that is hard for you, then stack up with whiskey as it makes your character warm for a decent amount of time. 
10. BANDIT OUTPOSTS AND EXTRA QUESTS
You may find NPCs hanging around in these locations, and you can find them as well on Mining locations. Aside from the materials appropriate for the level of the zone that you're in, you can also obtain extra coins and weapons with each mini quest you complete. These quests will sometimes give you extra coins as well.
9. SPIRIT CAVE
You may get items that you don't know where to put or what to do with it, and those bags of coins or bones are one of them. Well, they are offerings for the three totems inside the Spirit Cave. You can use those to unlock the chests below each totem. Of course, there are items that can only be seen inside the Spirit Cave, which is clothing that can increase your Spirit skill, tribal weapons, and offerings for the totems. If you manage to open one of the chests from the totem, you will sometimes find oats seeds used for your horse to refill their stamina. There are four doors inside, where you will find more of the offerings needed to unlock those chests. There are maps available on the internet for everyone to use in case you don't know where to head to inside those caves, though it is not recommended to enter here when you're just starting out in the game. Note: Once you enter one of the rooms, it will trigger a 2-day countdown until it resets.
8. CANYON TRIALS
Aside from the oats seeds and coins rewarded for how many levels that you've passed in here, you can also obtain rings and amulets here that will help boost your skills. Although randomized, you can trade them at the northern part of the world map, which is the Native American Tribe's location. To participate in the challenge at the Canyon Trials, you'll need 3 silver and 3 bronze rings and place them on the pedestal at the center of the map. With each level you finish, it will give you an option whether to continue or not, a time that you can use to take a breather or change your clothing and weapons. Note: Like the Spirit Cave, the Canyon Trials will have a 2-day countdown before you can enter again.
7. BEAR CLAWS AND WOLF FANGS
You may have these from the accumulation of gathering for fur and meat, and they are useful especially if you've unlocked the Snowy Passage at the game. In the Native American Tribe location, there is a trader that is willing to accept fangs and claws as payment for resources that he offers. 
6. REPAIRING WEAPONS AND CLOTHES COST LESS
Half of the materials that you used to craft your equipment, to be exact. Not all of the players of Westland Survival are lucky with the mystery crate and loot from the random events, so repairing weapons and clothings are one of the easiest ways to get by. There are two ways you can repair your gears; first is by your own repair bench, and the second is from the Gunsmith in Town, although the latter repairs only weapons. If you are to repair your weapons to the Gunsmith, you'll need 10x Dried Fish as payment.
5. FOCUS ON STATS THAT YOU NEED
Whether it be Spirit, Attack Speed, Defense, or Damage. Know what you need. But in my opinion, Spirit can be super helpful. Not only can you tame wild animals and take their aggro off from you, but they can also help you fight off outlaws and bandits that are also with you on a location. Of course, it is still up to you what you think will work best for your style of gameplay.
4. SPECIAL & SEASONAL EVENTS = FREE ITEMS
Throughout the year, Westland Survival releases updates where you can participate in an event that happens all throughout the world. Whether it be Halloween, Christmas, or the celebration of the game's anniversary. When you hit a certain goal from one of these events, you can sometimes obtain special weapons and gears, although most of the time you can only repair those weapons through the Gunsmith. All of these events are usually available for a few weeks, so you don't have to worry about missing it out.
3. ALLIANCES
Alliances are a new addition to the game, which was implemented just last October. Being in an alliance can be an advantage, but not necessary to go through the game. There are only 5 spots in an alliance, so you may find a lot of alliances recruiting. Personally, I haven't joined any alliances yet as there may still be updates and improvements that the devs might put in, but if someone takes you in and helps you, it's better as well!
2. GOLD NUGGETS
Aside from the trader that constantly sends you messages on your dovecote and the one that resides in the Native American Tribe, there's a trader in town which accepts gold nuggets as payment. There are ways that you can obtain gold nuggets, rewards at the Leaderboard and through the alliance. Aiming to collect gold nuggets is only recommended if you have enough materials to spare to use for quests and to climb up in the leaderboard.
1. HAVE FUN
World Chat is also one of the new things implemented in the game, only coming out last year. There, you can share tips and tricks for new players as well as old. You can also just chill with them and talk about stuff that you've encountered while you're out gathering or doing quests. The Westland Survival community is welcoming, and most of them are always willing to help you when you have a question regarding the game.
You may also be interested in:
Image Gallery