5 Rule-Breaking Reasons Tree Of Savior Is Getting Our Attention
Updated: 15 Aug 2015 11:47 am
Beautiful art covers TOS from head to toe
A Savior From The Typical
In a world plagued by stamped out mediocre MMOs Tree Of Savior shines through a wave of WoW clones and mindless pretty grindfests. We're going to tell you why Tree Of Savior is building our expectations. 
Building the Legacy
Tree of Savior, often thought of as the spiritual successor to Ragnarok Online is changing the rules of the anime MMORPG scene by adding new focuses to gameplay while retaining the hearts of loyal RO fans. TOS, originally Project R1 (named after Ragnarok) is IMC Games fresh start in a campaign to captivate MMO gamers worldwide.

Many otaku gamers spent timeless hours with these pixelated heroes
Fans of the long running Ragnarok Online have been hungering for something like TOS to come along for nearly a decade now. While TOS looks like it's taking a lot of its inspiration from the MMO classic, the game innovates and progressively pursues to captivate a more global audience with its fresh ground-up approach to create something completely original, worthy of standing on its own.
Reason 5. Power Through The Players
IMC Games knows how to keep an audience captivated. Developers have been very consistently posting as much information as possible about the game's development since day one. Through blogging and facebook, players have been able to establish a fan community well before the project was even playable.
Party questing looks amazing. Check out this fun dungeon crawl.
Active comments and responses are a reminder that our opinions matter. IMC Game's support of fans and fansites is something we only wish more developers would get enthusiastic about.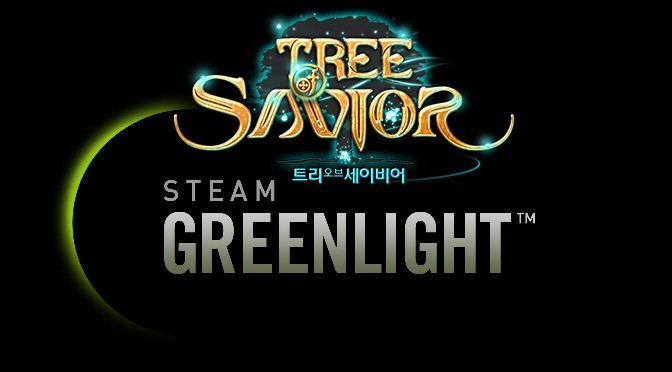 TOS wastes no time targeting the larger PC audience
There was no doubt that TOS was going to get the upvote from the Steam community. We're just glad that Nexon didn't try to release through a third party publisher when all of our friends are already gaming on Steam. I love being able to Shift-Tab my games.
Reason 4. Free to Play
Most MMOs have struggled to build a large player base with monthly subscriptions in the last few years. With so much free competition out there, it's a wonder that some smaller companies still try to do it. Don't get me wrong, I'm not against the standard monthly paystyle, I'm just relieved TOS opted for a FTP model.
Free to play and a Steam release will ensure more gamers give it a go.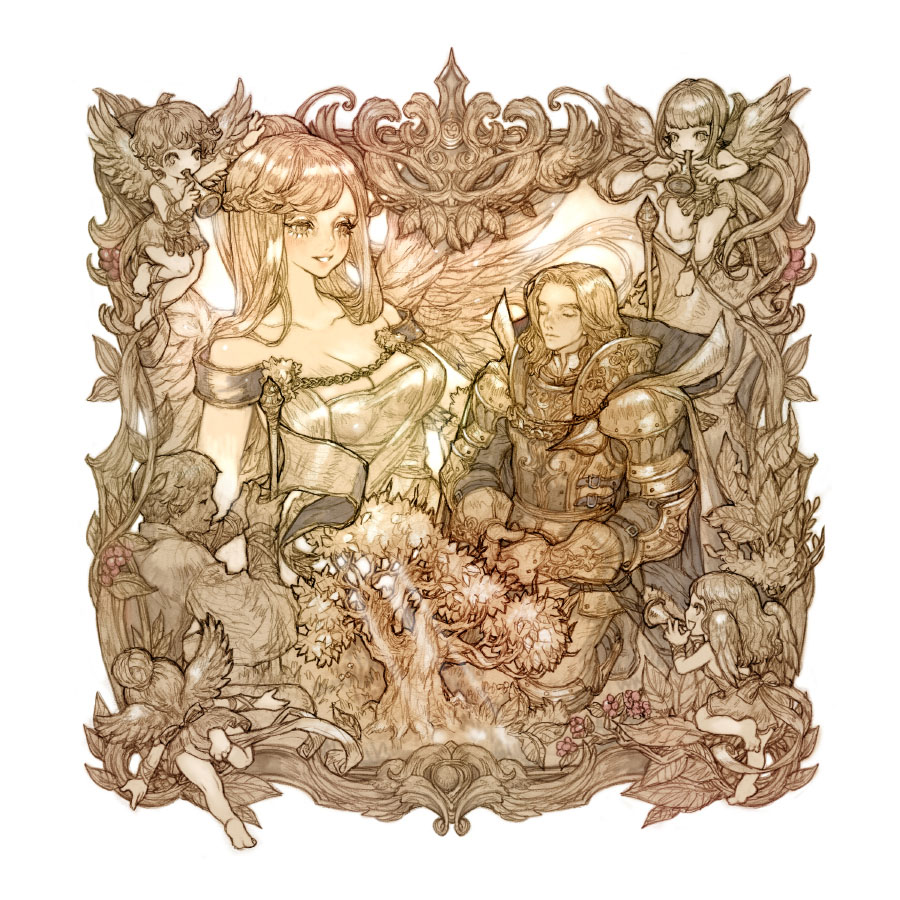 Charming story art builds on TOS's style
Currently, there's little information on exactly what will be sold through the Cash-Shop. Fans are full of speculation. We've heard rumors of special pets, mounts, fairy wings, and so on.
One thing's for certain, everyone is rallying in favor of cosmetics only. Hopefully, IMC Games and Nexon will continue to cater to the fans.
Reason 3. Put Up Your Dukes
Putting the plethora of job classes (and sheer quantities of skills to supplement said jobs) aside, we can come out the gate swinging on launch, as there are currently 200 bosses ready to smash! Really? Two-hundred? Yep. How can the vanilla version of an underdog MMO support two-hundred bosses? The answer is with a Lvl 100 player cap. Not a bad when most vanilla MMOs tend to cap at Lvl 50.
We have no clue what this is, but we want to fight it
Check out this intense Boss Fight in action!
Reason 2: Art, Art, And More Art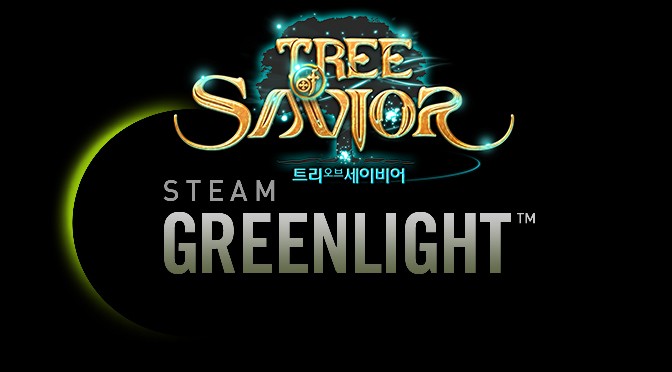 Gorgeous environments are easy on the eyes
TOS boasts an expansive world map full of hand drawn art and matching tilesets. You'll be visiting two epic Main Cities, numerous other friendly zones, and a plethora of fields and dungeons. In the fashion of popular Action-RPGs, zones in TOS will have to be explored to fill your minimap.
Check out this tour around town:
This is an encouraging design choice for our western gamers who prefer classic dungeon crawling elements in their MMOs and complements the dynamic gameplay IMC Games is pushing towards.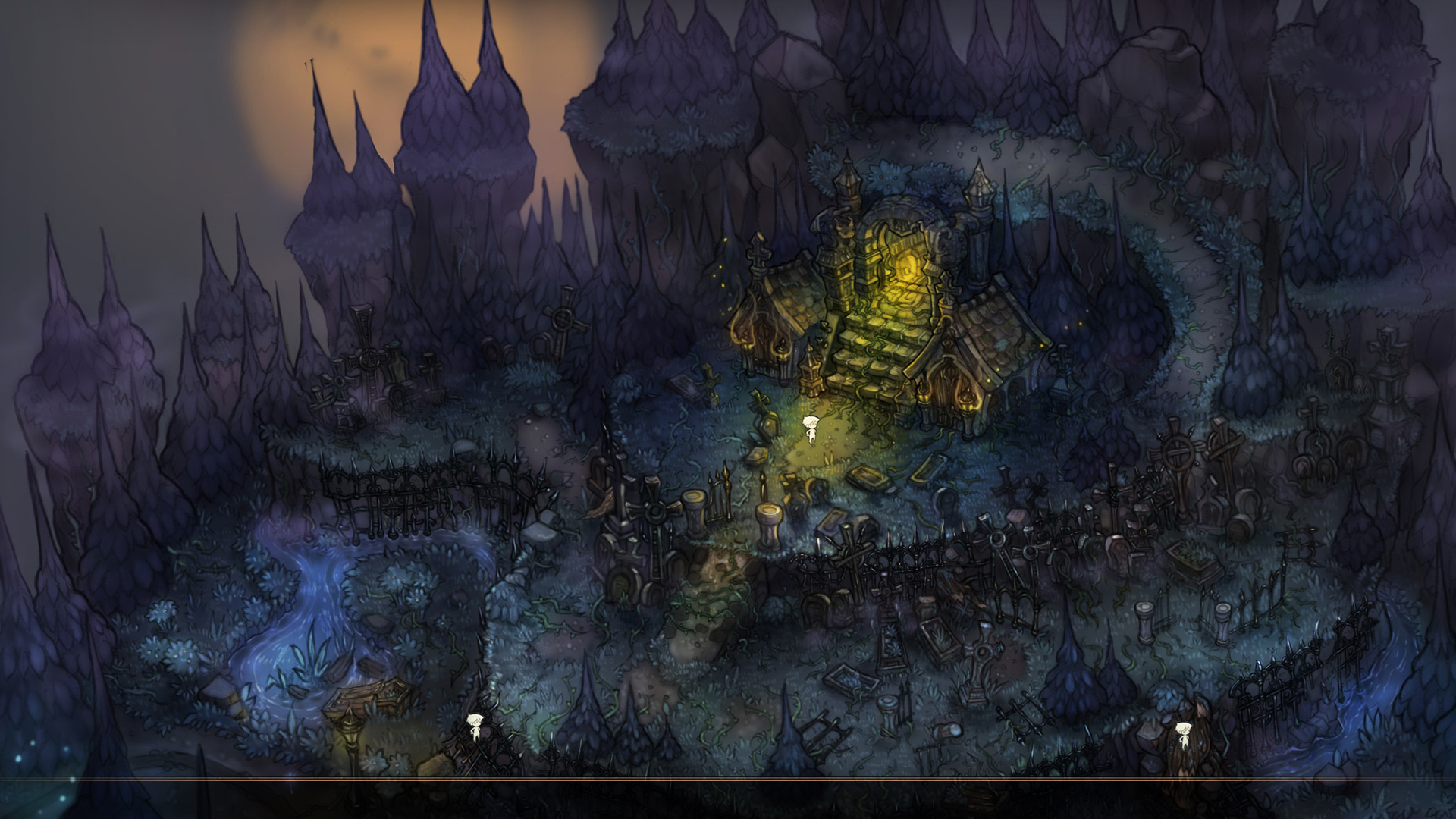 TOS Loading Screen
We're itching to play TOS's zones. They look just like a pop-up storybook version of their concept art counterparts(above). With art so fetching, it's no wonder English players are swarming in for last minute beta sign-ups.
By the way, exploration via map completion is ranked in TOS. Though, it's not like we needed a reason to explore these gorgeous maps.
Reason 1: Full of Class
Korean developers IMC Games knock us off our feet with their announcement of 80 playable classes, and offered hints of more to come. This doesnt mean you'll have to pick between 80 characters at the creation screen.Like the classic MMORPG Ragnarok Online, fathered by the same director, Kim Hakkyu, players will begin by choosing one of four familiar basic classes -Archer, Swordsman, Wizard, Cleric.
As you level, you'll find yourself unlocking new classes to branch out to.

Swordsman Sub-Jobs:
-Barbarian
-Cataphract
-Centurian
-Corsair
-Doppelsoldner
-Fencer
-Highlander
-Hoplite
-Murmillo
-Peltasta
-Roderlero
-Squire
And that's just for the Swordsman. You can only imagine how excited we are to unlock all these unique job classes.
Each job looks completely unique, sporting new, hand-drawn character animations and styles, new skills, new passives, and special quests. That said, there seems to be no shortage of player content for TOS's English Server Launch this fall.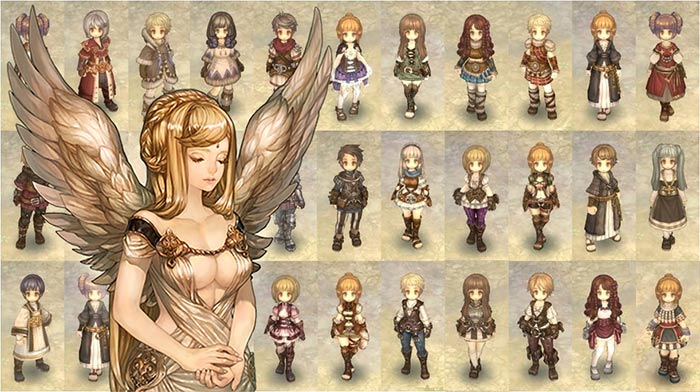 And that's just 33 of them
Did I mention that there will be hidden classes as well? These will be unlocked by completing unique objectives as you play and discover the world of TOS. IMC Games is making sure you'll be able to find your dream job in Tree of Savior.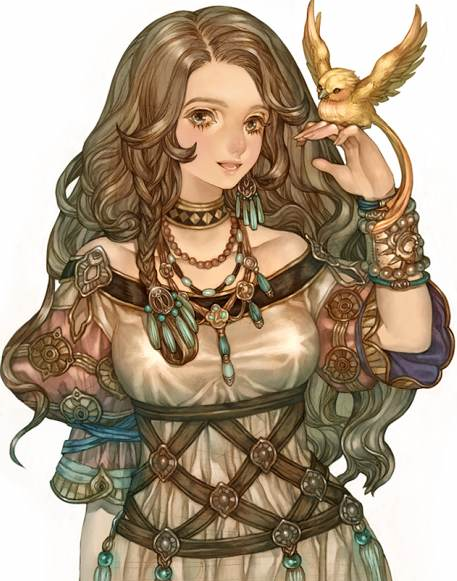 See you on the other side
Want more? Check out this gameplay teaser video:
Are you looking forward to the English release? Are you one of the lucky chosen closed beta testers? If so, share your thoughts and desires in the comments! Be sure to check out "Bless Online: 10 Interesting Facts About This Awesome MMORPG" and "10 Best Free MMORPGs to Choose From".
Also, check out:
"Divinity: Original Sin, 10 Interesting Facts About This Awesome Game"
"Tree Of Savior, 10 Interesting Facts About This Awesome MMORPG"
Image Gallery