"Arrow Heads" Isometric Archery Game Launches on Steam
Updated: 11 Aug 2017 3:56 am
Arrow Heads is an archery game without all the drawbacks
Arrow Heads is a  "Zany battle royale archery game" featuring 2 - 4 multiplayer local and online. It's not a hardcore game like some of the metroidvania games available, but  runs on a more casual level. If you get sick of smashing your friends and family in the versus portion of Arrow Heads, you can rest assured - this action indie game also features a co-op survival mode where 1-4 players fight off bears armed to the teeth! Interactive maps make for a more challenging and interactive gameplay.
Arrow Heads was announced winner of the 2016 ESAC Student Game Competition. It is being developed for steam, xbox and playstation.
The announcement trailer was freshly released on August 8th and the release is set for September 21st 2017 but players can get their hands on a controller and their heads in the game for the beta release from August 18th to the 20th.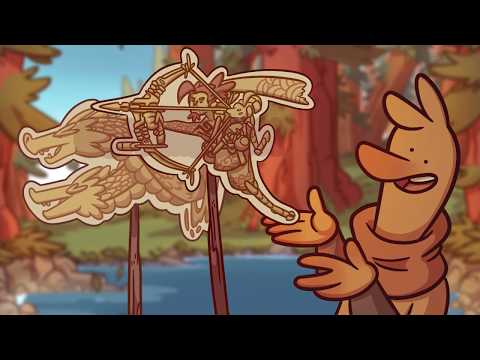 Originally the game was developed to enter into the 2016 Level Up Showcase. When it won Best Overall Game and Artistic Achievement the team decided to go forward with their project and make a game that they would want to make and want to play.
After the Level Up event OddBird was given an opportunity to participate in the Enthusiast Gaming Live Expo, according to an article written on Sheridan College's online blog: Curiosities. From there the OddBird team went on to E3 where they met reps from companies like Sony & Microsoft, which gave the team help on figuring out how to start the process of marketing their game.