Top 15 Best Cyberpunk 2077 Wallpapers
Updated: 22 Apr 2020 1:10 am
Show your anticipation for Cyberpunk 2077 with these fantastic wallpapers.
The Cyberpunk 2077 Hype is Immense
With Millions of people excited for its release in September 2020, CD Project Red's Cyberpunk 2077 has become one of the most anticipated games of this year, alongside Naughty Dog's The Last of Us 2 and Sucker Punch's Ghost of Tsushima.
I've spent a few months collecting as much information as I could, and the more I discovered, the more I was just blown away by it! And, if you're any bit as pumped for this game, you've probably been just itching to get your hands on the game, watching every dystopian, Cyberpunk movie and tv show out there to hold you over till release day.
And, at this point in time, you're probably out of Cyberpunk movies and tv shows to binge, also like me. Fortunately for the both of us, I've been able to collect 15 of the best Cyberpunk 2077 wallpapers, to add more steam in the hype train.
15) Cyberpunk's Braindance VR Technology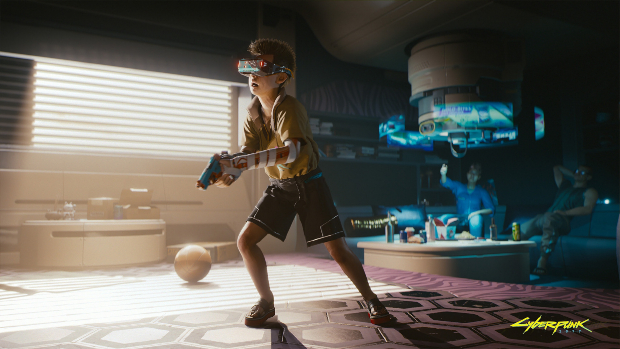 First seen in Cyberpunk 2077's official world premiere trailer, This still reveals the Braindance VR technology that you'll get to try out upon release, as well as some NPC interaction. Apparently, this is only a tease at Braindance's impact within the game, and boy does it give you a lot to look forward to. If you are someone that loves the smaller details in the "'bigger picture'", You'll enjoy this little piece of lore as it takes its home on your PC.
14) Trouble On Transit

Want something that expresses more of the game's action? Take a trip with the main character on Night City's public transit. Judging by that siege ram and those highly-armored soldiers, it's gonna be a wild ride!
13) Trauma Team In Action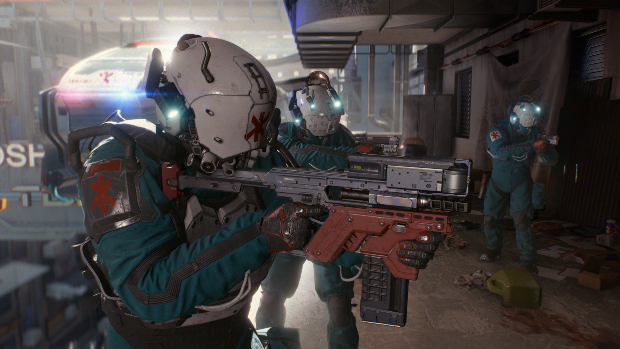 Trauma Team is quite the force to be reckoned with, in-game. Their services are pretty much exclusive to people with fat pockets, given their quality and the lengths they're willing to go for their patients. This high quality still of them, however? Priceless.
12) Maelstrom Gang Standoff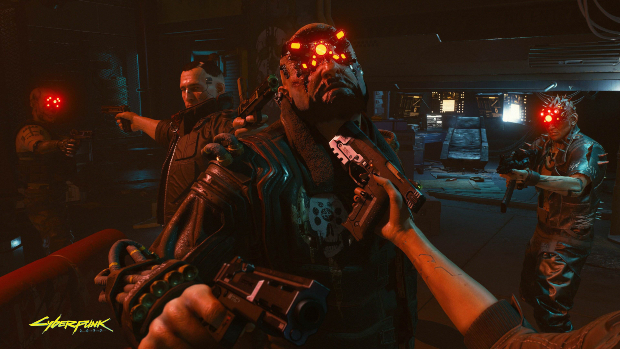 This still was taken from CD Project Red's first gameplay reveal of Cyberpunk 2077, when V, the main character, met the Maelstrom gang for business. As you can see, both sides did NOT start off on the right foot. You can now keep this exciting moment as a souvenir to compensate until you can replace it with the head of your enemies.
11) Still of Original Female V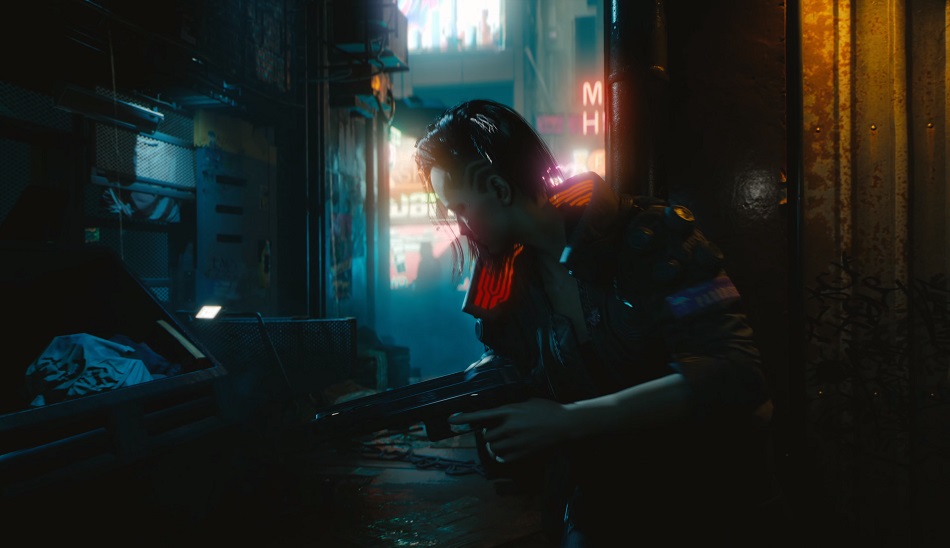 This one is dedicated to the Cyberpunk fans that were saddened by the poster redesign of the female V that was released this February. I get it, you were fine with her old look; it may even have been your favorite. I see your pain and I am here for you, my friend.
10) Guns, Guts and Steel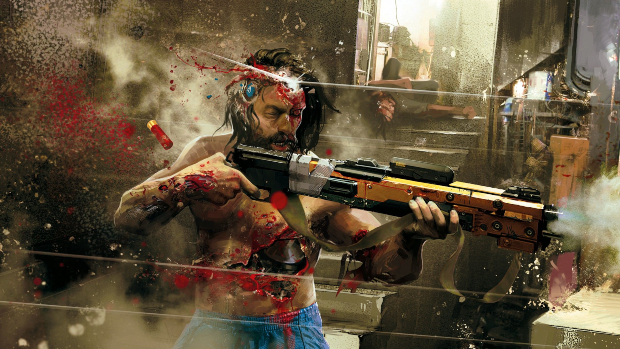 While it's possibly not the extent, this artwork of one of Cyberpunk 2077's gun battles truly shows how gorey and intense this game's action can get. I mean, just look at how blood and skin is being splattered everywhere!
Do you think he can feel any of that?
9) Cyber-powered Sparring Session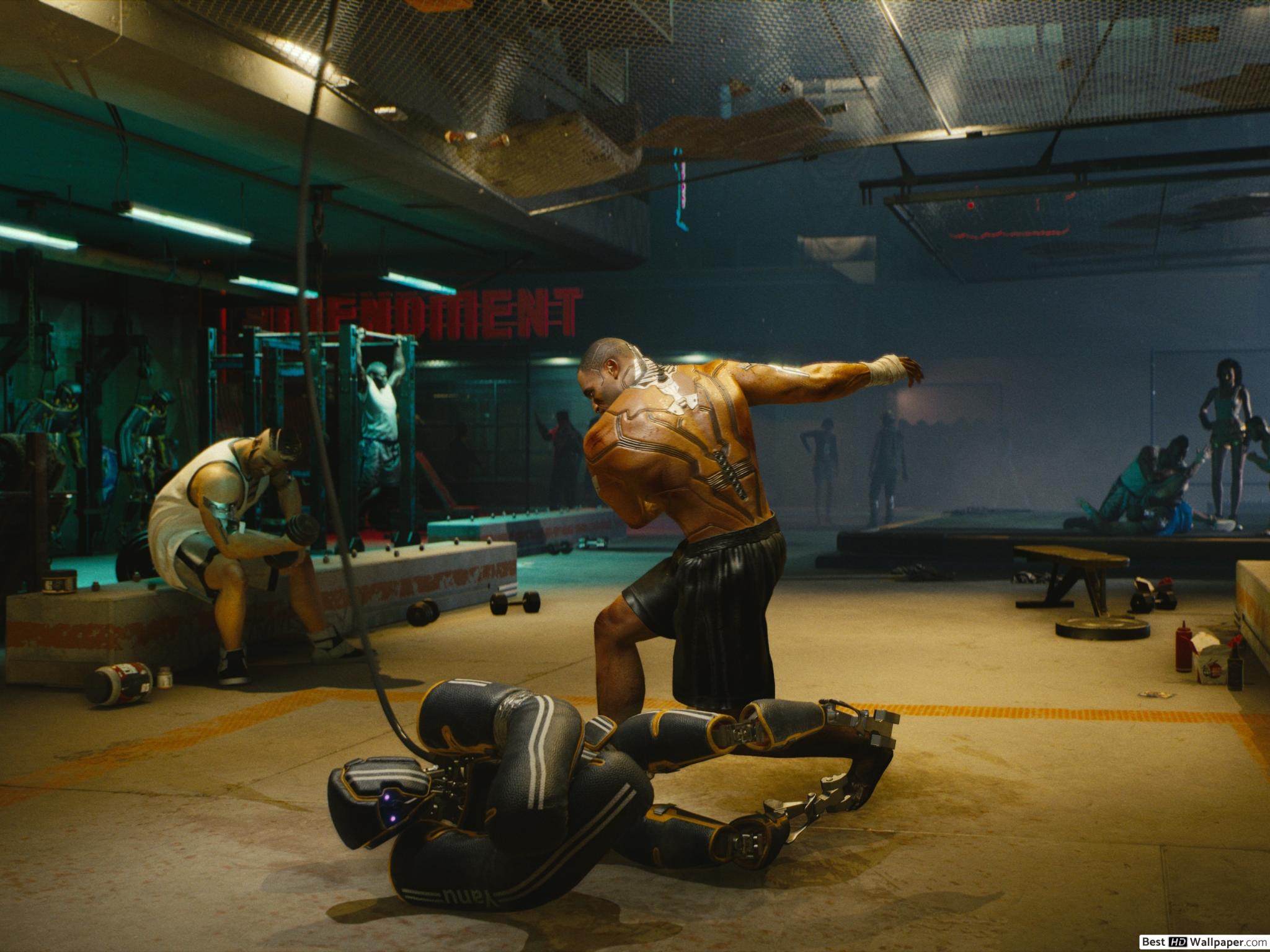 This still of an athletic fighter beating on his robot training dummy provides you with another one of the many things you may be able to take part in.
Or, at least have lots of fun while sabotaging NPC's training time. Keep this wallpaper as a reminder of all the carnage you plan to unleash, inside and outside of the ring.
8) Trauma Team in More Action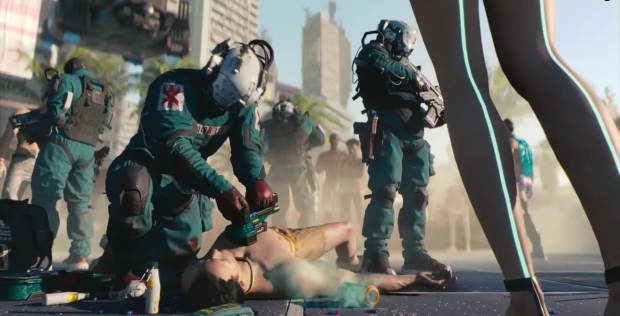 Remember when I explained how '"above-and-beyond"' Trauma Team goes for its clients? Well, this still of them should explain exactly what I meant.
If you're dying to get your hands on this game like I am, this wallpaper will most certainly keep you from flat-lining anytime soon.
7) Vendor Fights Back
Oh, you thought only the criminals were armed? In a dangerous, over-populated place like Night City, not having a gun is a huge detriment to your livelihood.
Here's a beautiful depiction of that, in case you ever need a reminder.
6) Tempest Vixen
Want something more simple and sexy, yet still has that Cyberpunk 2077 feel? Packed with skin enhancements, sick lightning abilities, and a edgyhairdo, this cyber-heroinewill electrify your PC's homescreen. Punintended.
5) The Ghost of Cyberpunk 2077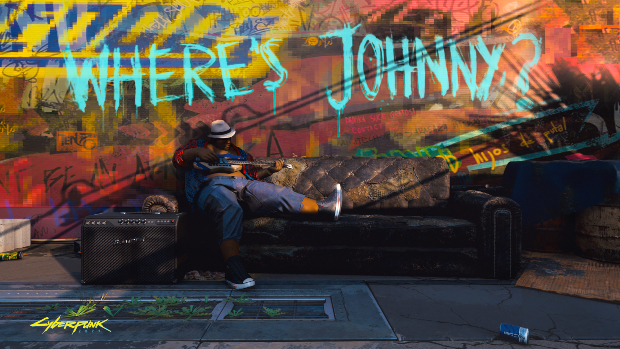 Johnny Silverhand, Leader of the band Samurai, rebel, and maybe even Night City's most sought after fellow. In the game, he's missing, but he accompanies the main character throughout the game as a "digital ghost" in their brain. If you're a fan of Johnny's like the guitaristin the wallpaper, you'll love having this on your homescreen.
4) Death by Cyber Assassin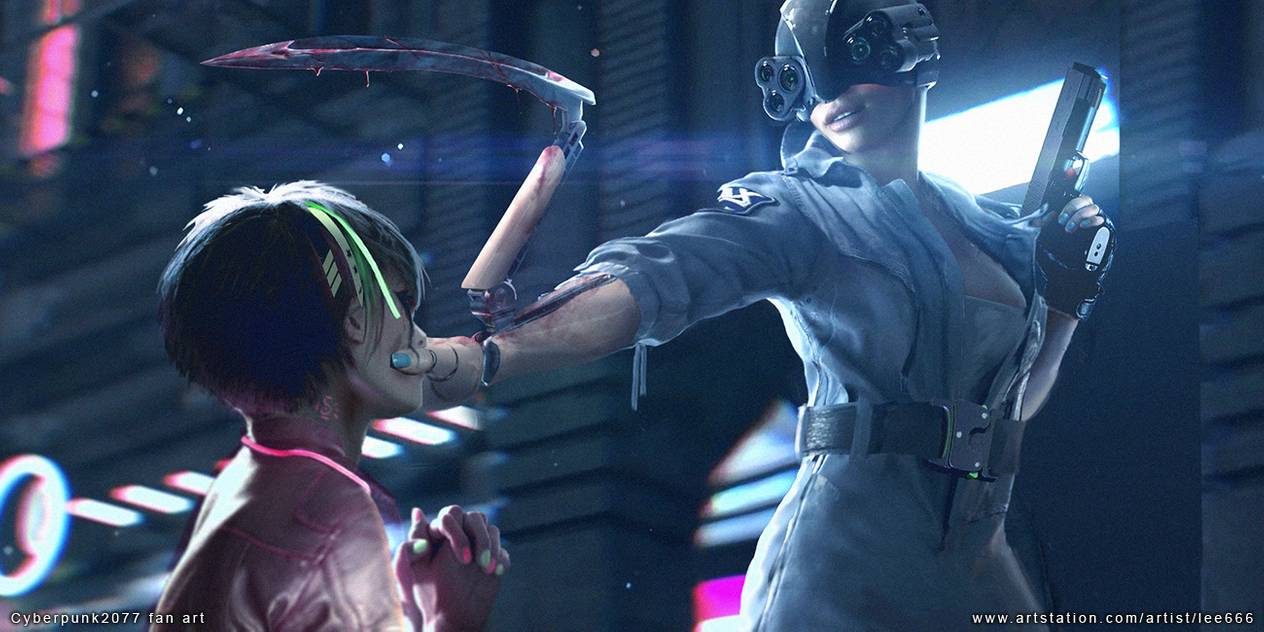 Created by Deviantart account leee666jack, This wallpaper really makes futuristic man-slaughter enticing. With this image, you also get a close peak at the already fan-favorite Mantis Blades. I can already tell that shredding enemies into smithereens with those bladeswill be one of my favorite things to do.
3) Into Pacifica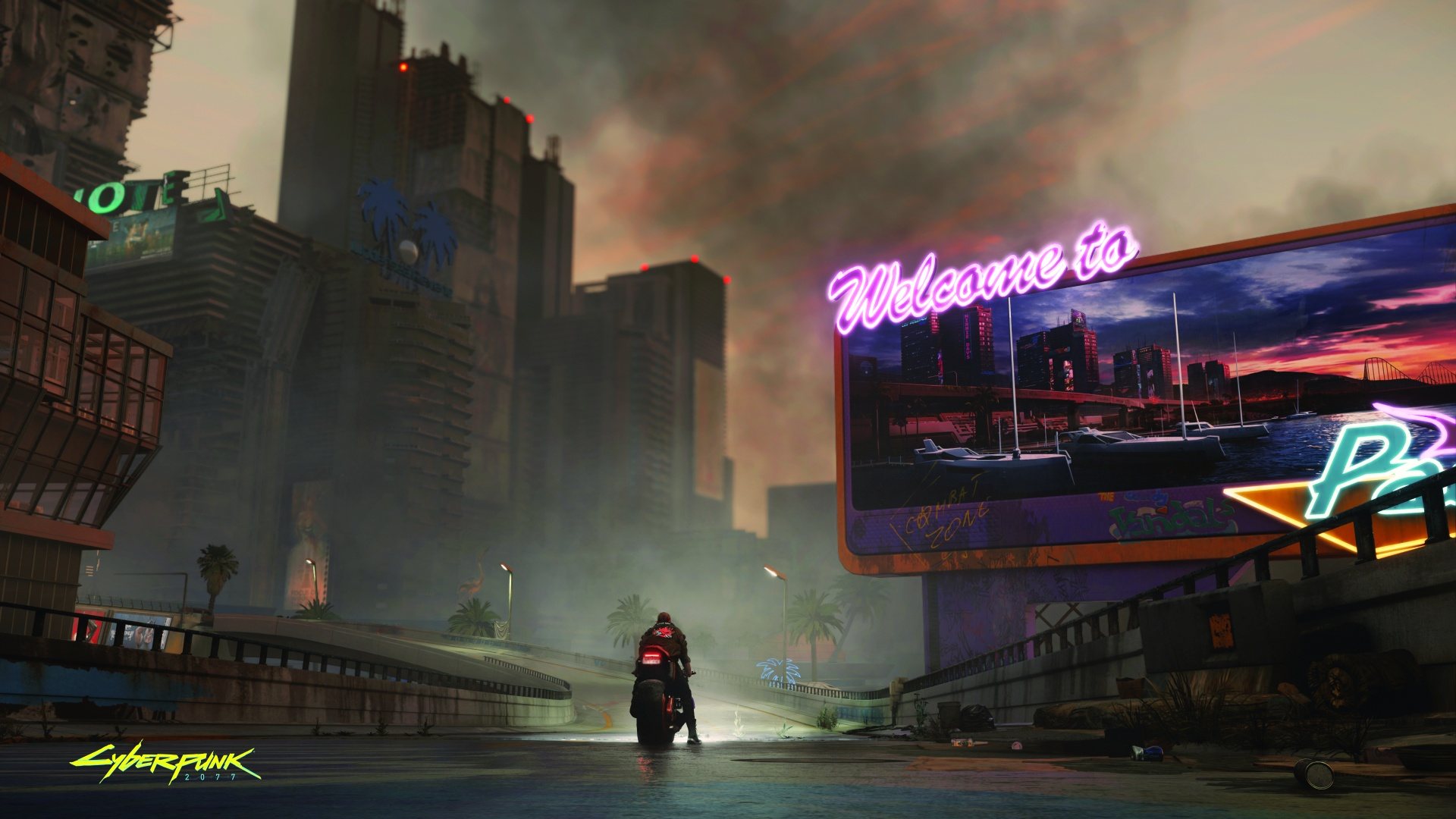 Judging by the large smoke cloud, erosion of the bridge's railings, and graffiti on the "Welcome to Pacifica" sign, this particular area of Night City isn't exactly going to be one of the safest places to be. But, in typical badass fashion, our hero V rides on in with his super sick motorcycle. Make sure to capture this '"calm before the storm"' moment for yourself, because it looks like it's gonna be one hell of a storm.
2) The Tygerclaws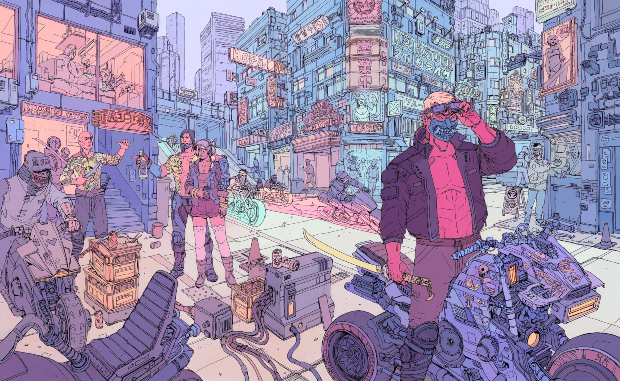 Ifyou're something of a weeaboo, like myself, you'll love this aesthetically beautiful drawing of the Cyberpunk 2077 booster gang, the Tygerclaws. Not only does it give you a close look at their gear and vehicles, but you also get a glimpse at their base of operations, "Japantown". Do we get Katanas? TBD.
1) Where it All Started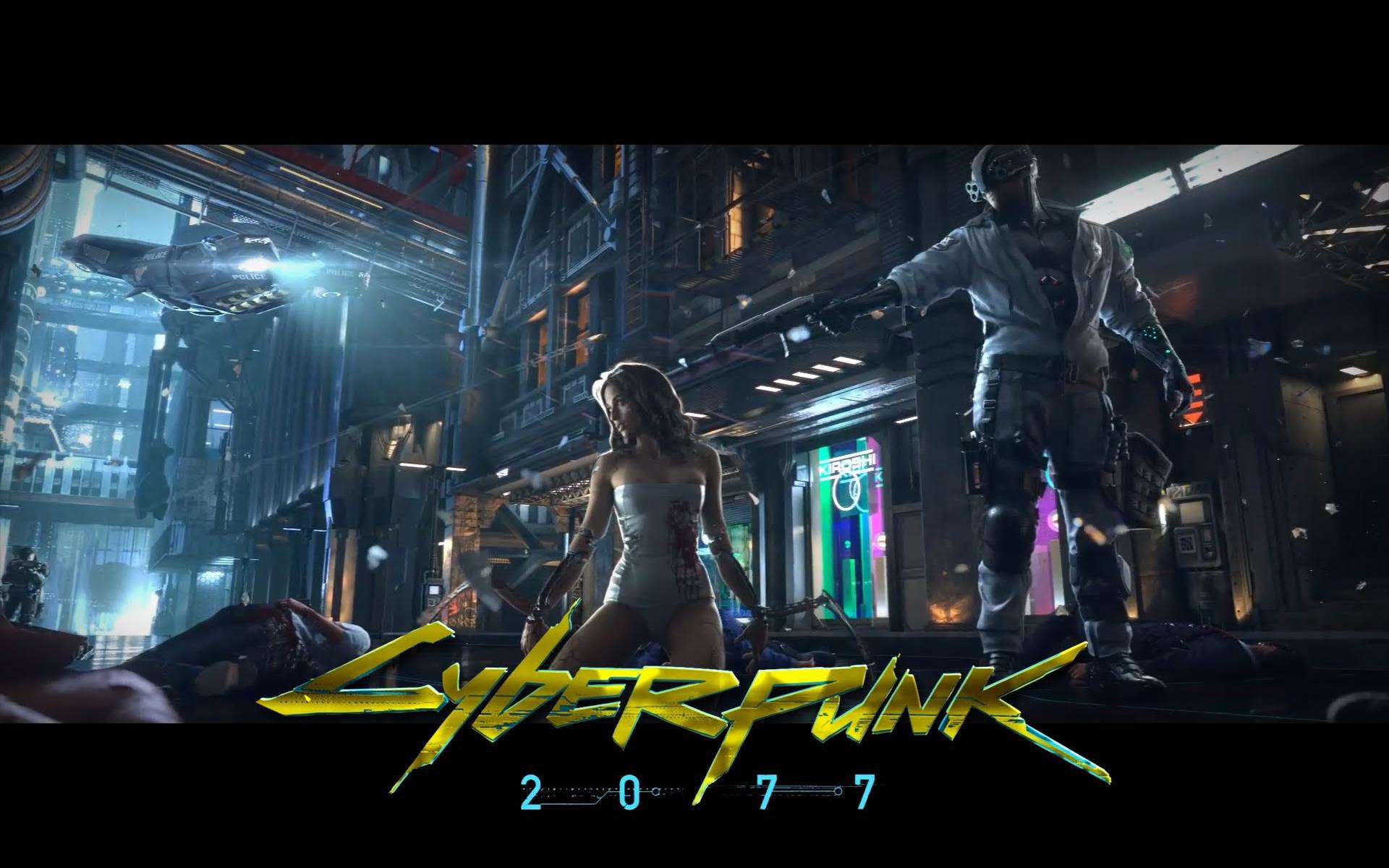 Coming in last, but most certainly not least, is this beauty from the 2013 Cyberpunk 2077 teaser trailer! Everytime you start up your PC, you get a glimpse at the very first time we all got to lay our eyes on the game, and reminisce on that exciting feeling for the first time. And, out of all my "first times", this is definitely one of my favorites.
Image Gallery