[Top 15] Garry's Mod Best Servers (2021 Edition)
Updated: 27 Mar 2021 11:30 pm
They're staring into the abyss.
What are the best servers (in my opinion) in Gmod?
As in the title, my duty is to let you know about the top-notch servers that I've played and that I think are simply the best. I hope that the servers I'll include in this Top 15 will convince some of the readers to try out these servers and give 'em a try!
But before I start though, I'll be judging these servers not always by the popularity, but by the content and how much fun I've been having in them, also how many hours I've spent in them.
15. DCDeathRunners AutoJump/Vapes/Knives/Jukebox/No Lagg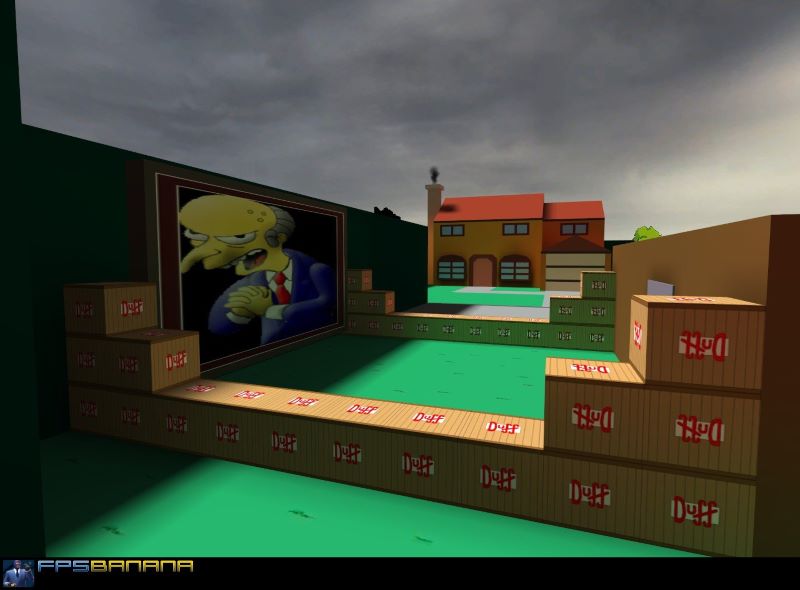 Excellent.
You guys know Deathrun? Welp, this server has it! It's a fun and friendly server where everything revolves around dodging/evading traps controlled by the "Deaths". The point of "Runners" is to get to the end of the map and kill the Deaths. The server varies in maps and is full of custom content!
What's awesome about this server:
●Friendly and polite community from my experience
●Full of custom content
●You can set up music to listen to
Server info:
●Max. players: 40
●Address: 149.202.86.94:27015
●Location: France
14. ZARPGAMING.COM - EASY BHOP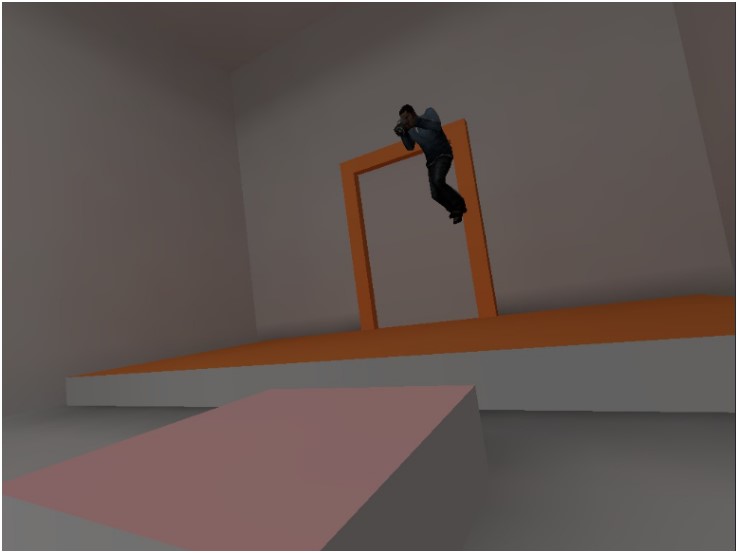 Hippity Hoppity!
There are a few Bhop servers, but this one is great for people who have no clue about Bhopping - it offers easy maps to beginners and a friendly community. When you Bhop, it's suggested to set your "JUMP" to ''mwheeldown'' and only use keys such as A/D. The more you jump, the faster you'll move. Just like a rabbit.
What's great about this server:
●It has a leveling system(Will keep you playing and boost your ego ;P)
●You can customize your character
●Fun, easy maps
Server info:
●Max. players: 32
●Address: 54.36.229.194:27019
●Location: United Kingdom
13. [GFLCLAN.com] Among Us / Pointshop / PAC3 / Custom Map /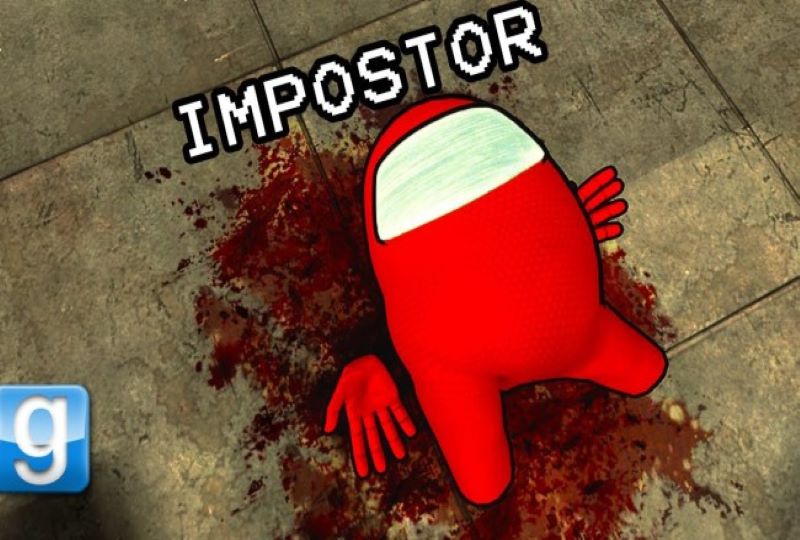 Even in Gmod? Really?
This server is pretty fun, the content of the server is based off of the 2D game "Among Us", except that in Gmod it's 3D and it has its own maps. To those who don't know about "The Among Us" - players start as crewmates mostly and the other small portion of players become impostors. The job of the impostors is to kill all of the crewmates and the crewmates' goal is to identify the impostor and liquidate him.
Why this server is awesome:
●Requires teamwork
●Socializing is common in this gamemode
●Great for making you paranoid and developing trust issues!
Server info:
●Max. players: 24
●Address: 92.119.148.204: 27015
●Location: USA
12. [FR] Slash/Ours maps / tueurs / survivants / script inedits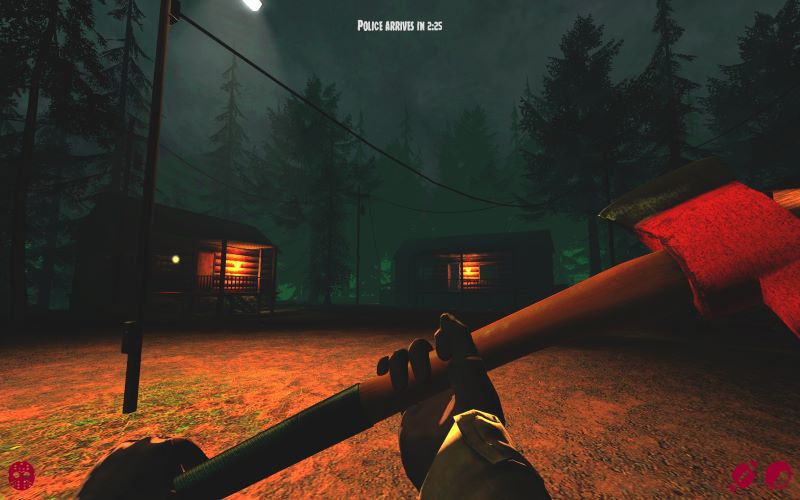 For ppl who can't run Dead By Daylight
This server is running a gamemode called "Slashers", what it's about is pretty much a killer chasing down survivors and trying to kill them, before they can escape. So in summary, it's pretty much poor man's Dead By Daylight. As you have noticed, the server's name is in french - I picked this server, because it was the only populated server out there. Don't judge plz <3.
What's great about this server:
●Free French lessons
●Fun to play horror gamemode
●Multiple killers/survivors to choose
Server info:
●Max. players: 15
●Address: 193.34.79.9:63174
●Location: France 
11. [Project Gull] G4P Stranded / Less Unfair RNG / FastDL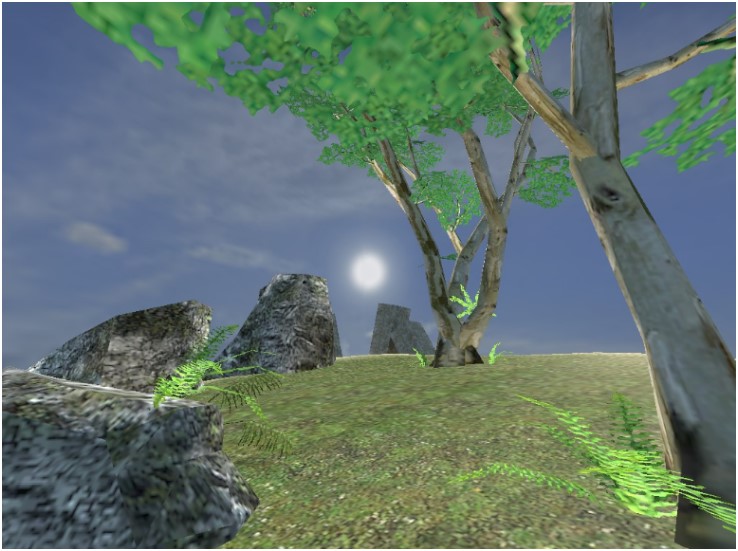 Good memories!
God, I remember playing this server back in 2014. How the time flies. The thing that pisses me off is how original this server is compared to the other Stranded servers, but how goddamn dead it is! I'm lucky enough to play with 3-5 players on average and it's a shame because despite this server's custom content and fun gameplay it doesn't get the recognition that it deserves. 
What's great about this server:
●Custom content(very different from other stranded servers)
●This servers map has multiple other levels that you can access via the stargate
●Fun leveling system(woodcutting, farming, combat, etc)
Server info:
●Max. players: 32
●Address: 89.35.29.11:27015
●Location: United Kingdom
10. [BB] Skill-Surf [Easier Maps (Tier 1-3)] Store / Leaderboards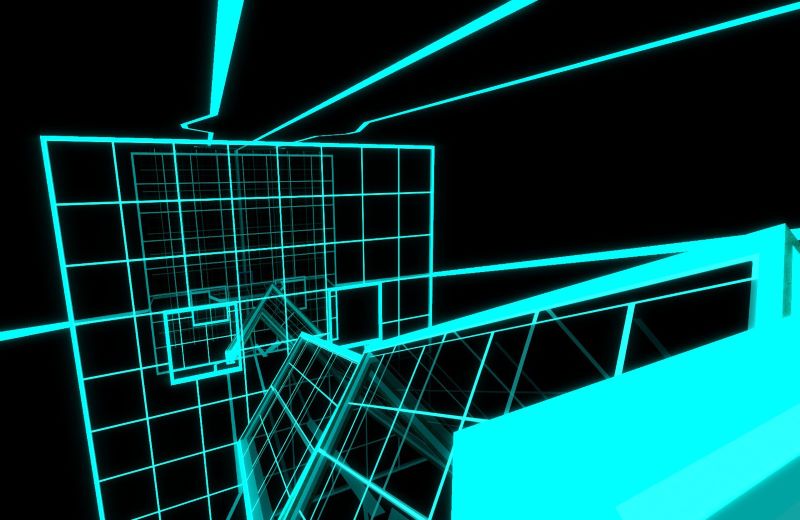 Weeeeeeeeeeeeeeeeeeeeeeeeeeeeeeeeeeeeeeeeeeeeeeeeeeeeeeeeee!
It's my favorite surfing server, you can collect points and purchase cosmetics to customize your character with, besides that, this server has leaderboards that show the best time that was achieved by a player in the current map. The server is always fairly well populated and you won't get bored of it!
What's awesome about this server:
●Like in the Bhop community, people are friendly and helpful
●The server is always populated
●Easy maps(Beginner friendly)
Server info:
●Max. players: 36
●Address: 96.44.144.133:27015
●Location: USA
9. Fat Kid - swampservers.net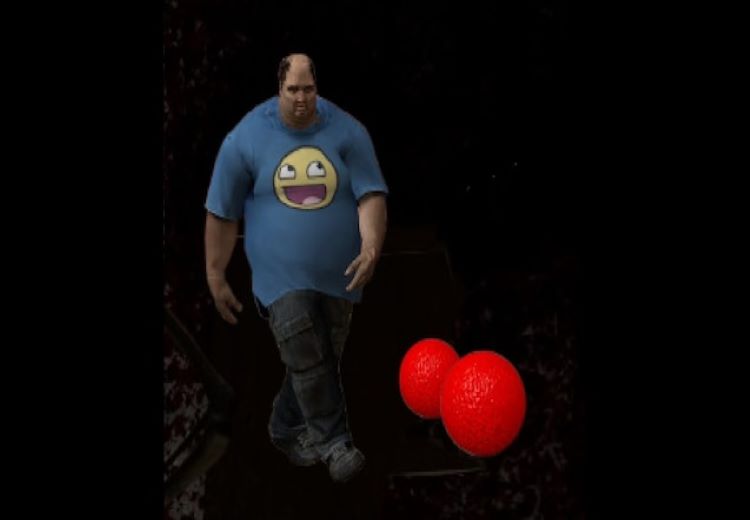 Weird.
Look, guys, I like this server, the gamemode is weird, the players I encounter there are even weirder. It's a perfect server if you want to sh1t talk and troll. Besides that, in the server you either spawn as the fat kid or the student - as the fat kid, you're supposed to eat the other students, as the students, you're supposed to RUN.
What's great about this server:
●Laughter generator.
●Weird (in a good way) community
Server info:
●Max. players: 32
●Address: 208.103.169.72:27016
●Location: USA
 8. Definitive Networks / Combine Versus Rebels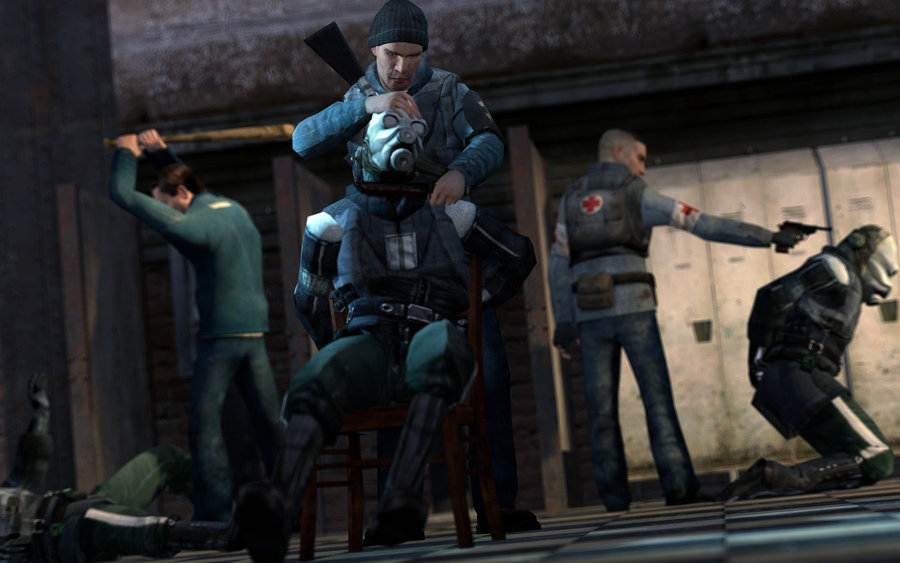 Sometimes, I dream about cheese.
Would you rather join an immense, powerful inter-dimensional empire or what's remaining of the resisting human race? Welcome to Combine vs Rebels, where on this server you can join one of the factions and shoot at each other the whole day long. The battle zone is large, with multiple points to capture - you can have access to vehicles such as cars, helicopters, etc. 
What's awesome about this server:
●You can unlock multiple classes(Sniper, Engineer, etc) on both factions
●Immersive gameplay
●Massive map
Server info: 
●Max. players: 70
●Address: 66.23.200.120:27015
●Location: United Kingdom
7. Velkon Gaming #3 (Trouble in Terrorist Town)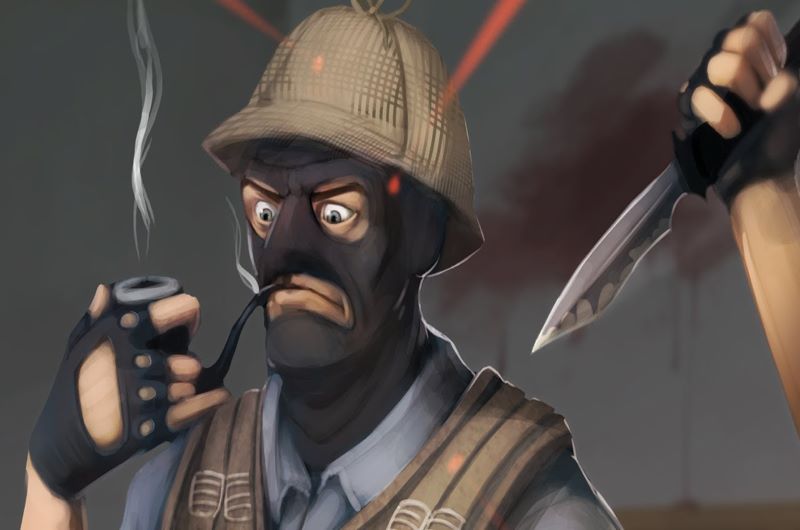 "I'm innocent!"
Probably one of the most fun TTT servers I've played, the server is highly customized for both the traitors and the detectives, countless maps, and social community. If you don't know what TTT is, it's pretty much like the Among Us. Just with terrorists.
What's great about this server:
●The server is always at full capacity
●You can get rare items
●Accessible inventory
Server info:
●Max. players: 32
●Address: 208.103.169.56:27027
●Location: USA
6. Civil Gamers WW3 NATO VS USSR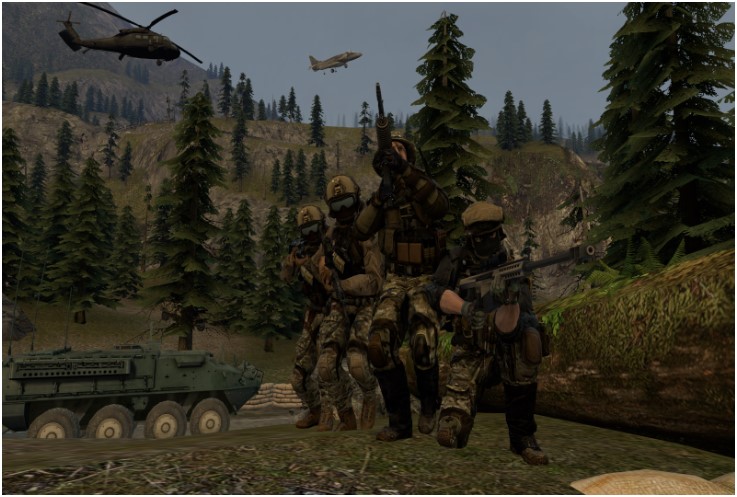 fur moder rusia blyet!
Welcome to a kickass militaryRP server, as the title suggests, the bad Russians and the morally correct NATO are in a conflict that escalated to WW3. God damn it, this server is awesome! The server is plentiful in content, you can use cars, tanks, helicopters, plenty of weapons(rifles, machine guns, artillery, etc) - so if you're into games like BF3 then feel free to join, what's also worth adding is that this server has massive maps to play on.
What's awesome about this server: 
●Action-packed gameplay
●Playing with friends can be even more fun than playing with randoms
●Custom content
●An enormous amount of player slots guarantees large scale battles
Server info:
●Max. players: 128
●Address: 208.103.169.208:27022
●Location: USA(You might lag a bit as a European, but still playable)
5. Maestro Gaming Morbus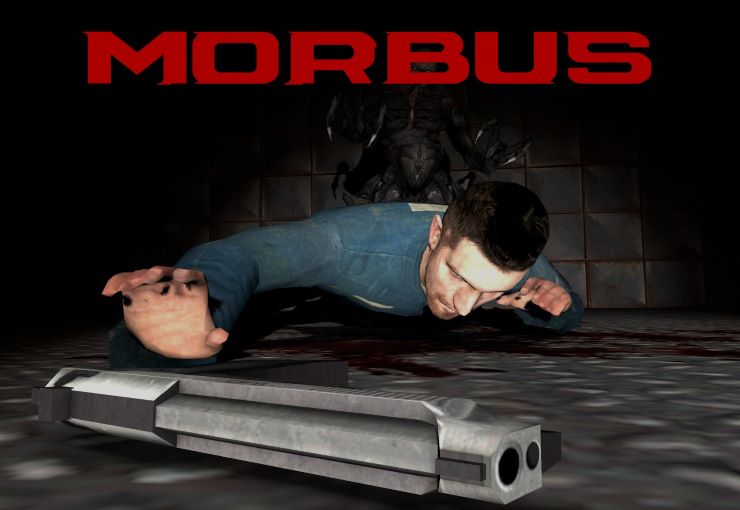 Why are you covered in blood? And why do you only have a crowbar?
I just love this server, its far from popular, but at times when this server hits at least 15 players, it's one of my most favorite servers of all time. The server is using an OG gamemode called Morbus - if you don't know what Morbus is, it's like Among Us, but with aliens. And way more terrifying, great for shi11ing your pants!
What's awesome about this server:
●The only server that runs Morbus ATM(the Morbus servers died out over the years)
●Pretty much an enhanced version of Among us
●I Will give you a heart attack
Server info:
●Max. players: 32
●Address: 185.141.207.210:27151
●Location: Somewhere in the EU, lol
4. Matland Breach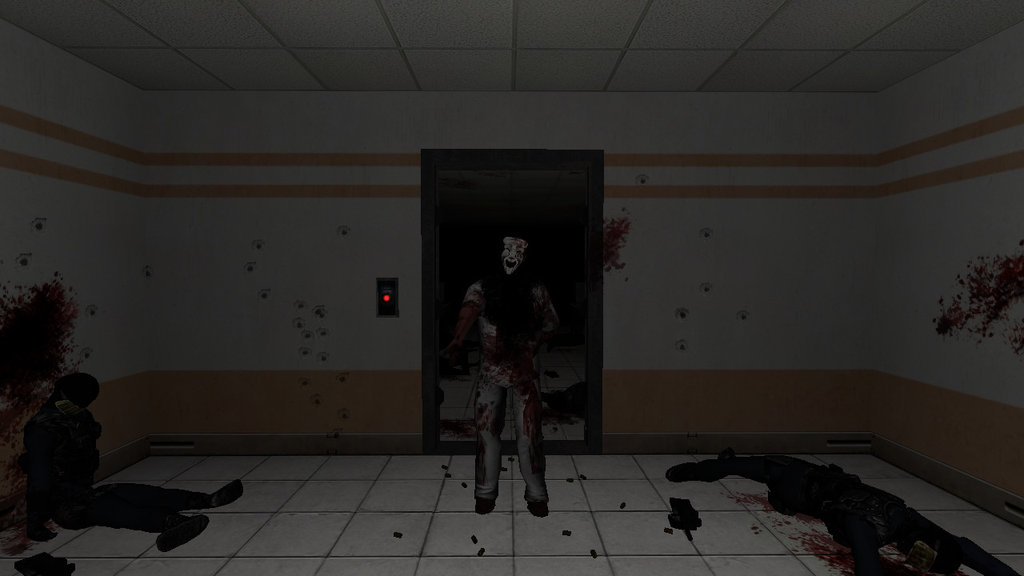 *dies in the first minute>leaves*
Although it is a Polish server, my countrymen will surely greet you warmly, especially if you're Russian. Anyways, this server is dope - fun gameplay(monsters chasing you n sh1t, keycards that unlock doors, weapons, factions, etc), highly customized, and has a confusing as hell/fun map. 
What's awesome about this server:
●Chaotic gameplay(30 class D's running from the plague doctor, for example)
●Dope anti-cheat system, I guess
●Free Polish lessons
Server info: 
●Max. players: 100
●Address: 51.38.142.78:27315
Location: Poland
3. [GFLClan.com] Prop Hunt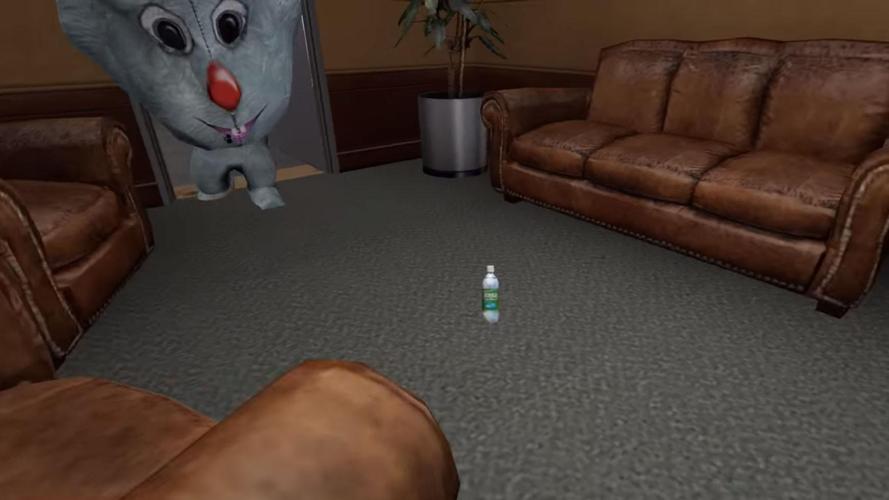 That bunny is a psychopath
Welcome to a second GFLclan server included in this Top 15! Now, what makes this Prop Hunt special? the fact that you can rotate props and mindduck the hunters even more. The server also has some custom content and like in any Prop Hunt server, fun gameplay. Which is about juking the hunters for 5 minutes straight and spamming F3.
What's awesome about this server:
●Fun community to play with, plenty of OG Prop Hunt players
●Has many funny taunts(Press F3, be careful tho)
●Custom player models
Server info:
●Max. players: 45
●Address: 92.119.148.4:27015
●Location: USA
2. Worms Zombie Survival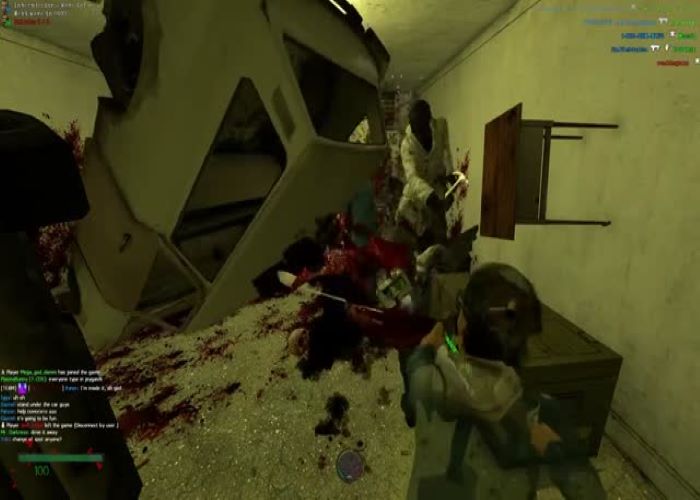 Don't ask me what's going on in this photo, cuz I dunno myself lol
Welcome to Zombie Survival, if you haven't played ZS, then boy, you have missed out on a lot, ever since Mr. Green Gaming community died out(An old ZS community), I started playing Worms Zombie Survival and had yearssssss of fun. You can do anything ranging from screaming like a little girl and running away from zombies or barricading yourself and making a last stand against the hordes. The server has plenty of zombie classes to offer and a crate, from which you can buy weapons and other things as a human. Simply an awesome server!
What's awesome about this server:
●A huge amount of maps to pick from
●Allows different playstyles
●kill teh zamwbies!
Server info:
●Max. players: 75
●Address: 92.60.12.133:27015
Location: Austria
1. FearlessRP Semi-Roleplay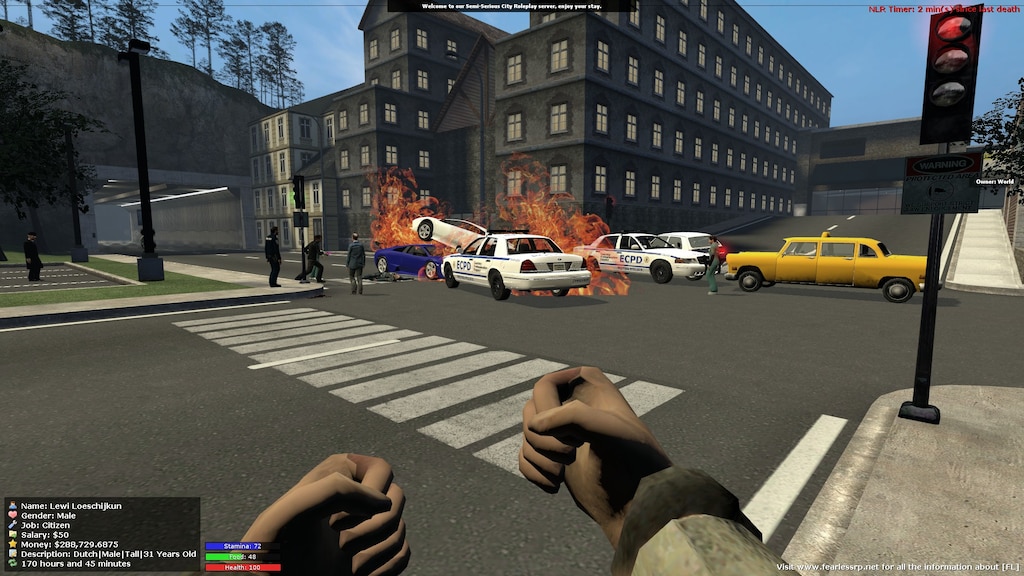 2009.
Man, I don't care what anyone says, THE BEST server there is when it comes to RP. I remember playing this server when I was 9! The fact that it is still alive to this day is bizarre, but there is a huge array of custom content(Yup, you'll have to wait a bit for it to download, but highly worth it!).
What attracted me to this server and the community is how diverse it is when it comes to trolls, rulebreakers, squeaky kids, bad roleplayers, decent roleplayers, and many more that you'll have to discover yourself. Perhaps why I consider this server to be the best so far is because I have a very long history with it, I remember playing it back in 2009 when I was a little prick, my first car ever was a turbant and the number of people I tried to run over with that piece of crap was uncountable, only for the pedestrians to pull out an AK-47 and shoot me out of the car. If I had to describe my experiences in this server, it would take literally hours. So I won't bother you anymore, try out this server, seriously!
What's great about this server:
●Differs greatly from any other RP server
●4.2 GB's of custom content
●Customizable player models
●You can grow weed. That makes you cool.
●Admins are relatively active
●Random events
●Great for minging(not really)
Server info:
●Max. players: 60
●Address: 5.226.143.20:27015
●Location: France 
In summary, you guys don't have to agree with me on this. I love these servers and they mean to me more than your 10 player average darkRP server <3. Just kidding, I love you guys. some of these servers are popular, some of them are less popular, some of them are just barely alive, but they are surely KICK-ASS. The servers that I've presented differ greatly in popularity, gameplay, or the community aspect, and those 3 things are what I based my ratings on. Check 'em out!
PLEASE READ THIS BEFORE PLAYING THOSE SERVERS:
By the time you read this article, some of these servers COULD be inactive(aka, no longer available, dead player base, etc), so please don't take this article as misleading. Another thing worth adding, not all of these servers are from the same country, so your ping might differ as well.
Special thanks to: Joyfreak Gaming Forum for the help!
Also Be Sure To Read:
Image Gallery