25 Million Players And Counting: The Path to Overwatch's Rapid Success
Updated: 25 Jun 2017 5:35 pm
Overwatch brings with it some of the most action packed and engaging team-based gameplay available.
A Short Time Coming That Has Led to the Top
At this point, just about everyone has had the chance to experience Blizzard's Overwatch. As the online, battle arena, FPS game nears it's one year anniversary, it has accomplished more than most have in their entire life cycle. At over 25 million active players and $1 billion in total revenue, Overwatch made short work of the limited time I has had to exist and grow within the gaming community.
The Proof is in the Developer and How They Got Here
Blizzard is used to their game's achieving a high level of success. With Overwatch being their 8th game to break the $1 billion revenue, this isn't uncharted territory for the developer. With games such as World of Warcraft, the Diablo and Starcraft series under their belts, a massive following often tends to flock to their IPs of both new and old -and for good reason.
Within Overwatch, players find an exciting and unique cast of characters and maps to choose from along with engaging and action-packed gameplay and a number of different modes. With a steady amount of content in the form of in-game events, new character skins, emotes and animations, the reason for players to stick around is a self-sustaining one. With a solid amount of unexplored lore and backstories, Blizzard has a skies the limit option when looking at the future of the game and where they can possibly take it next.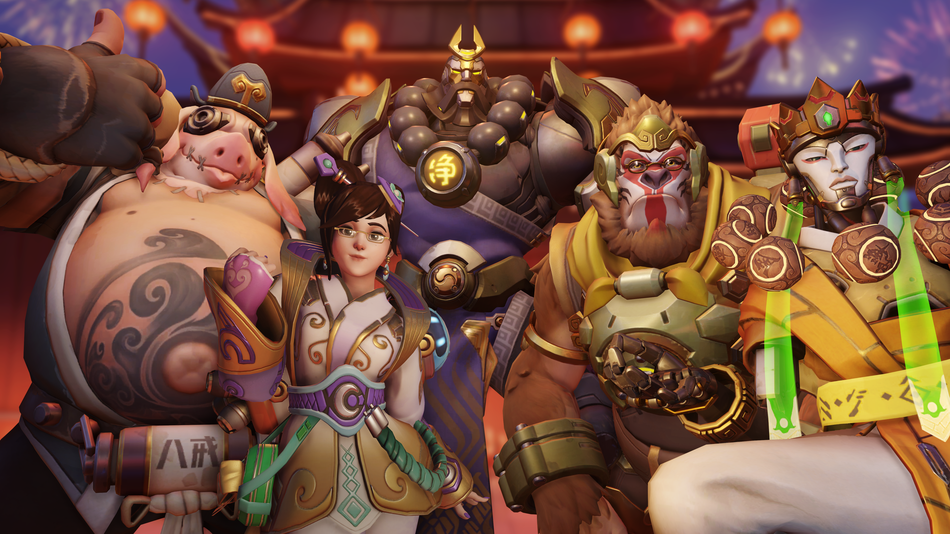 Some of the character skins available during the Year of the Rooster in-game event. With a limited amount of time to collect them, incentives like this bring new players in and keep old ones around.
As More Player's Join, The Future Looks Bright
When you have over 25 million players, they are going to carry with them a deep level of passion for the game they love playing. Through this, with all the new content that has been released for Overwatch, the community that comprises it has eaten it up. From the amount of revenue generated from box sales and the in-game currency system, Blizzard has seen the fruits of their labors in action after just the first year. Because of this, the desire for more characters, maps, skins and everything else in between is often shared from the players to the developers.
While the content has been there, other games such as League of Legends often rolled out a new champion to play nearly every two weeks. After a year, Overwatch has only released 3 new characters of their own. This, along with some characters getting more collectable skins, emotes and animations than others, has left players feeling as though Blizzard could do more. With tons of ideas from the community out there, it's a wonderful sight to see players contributing their own ideas to a game simply because they enjoy it so much.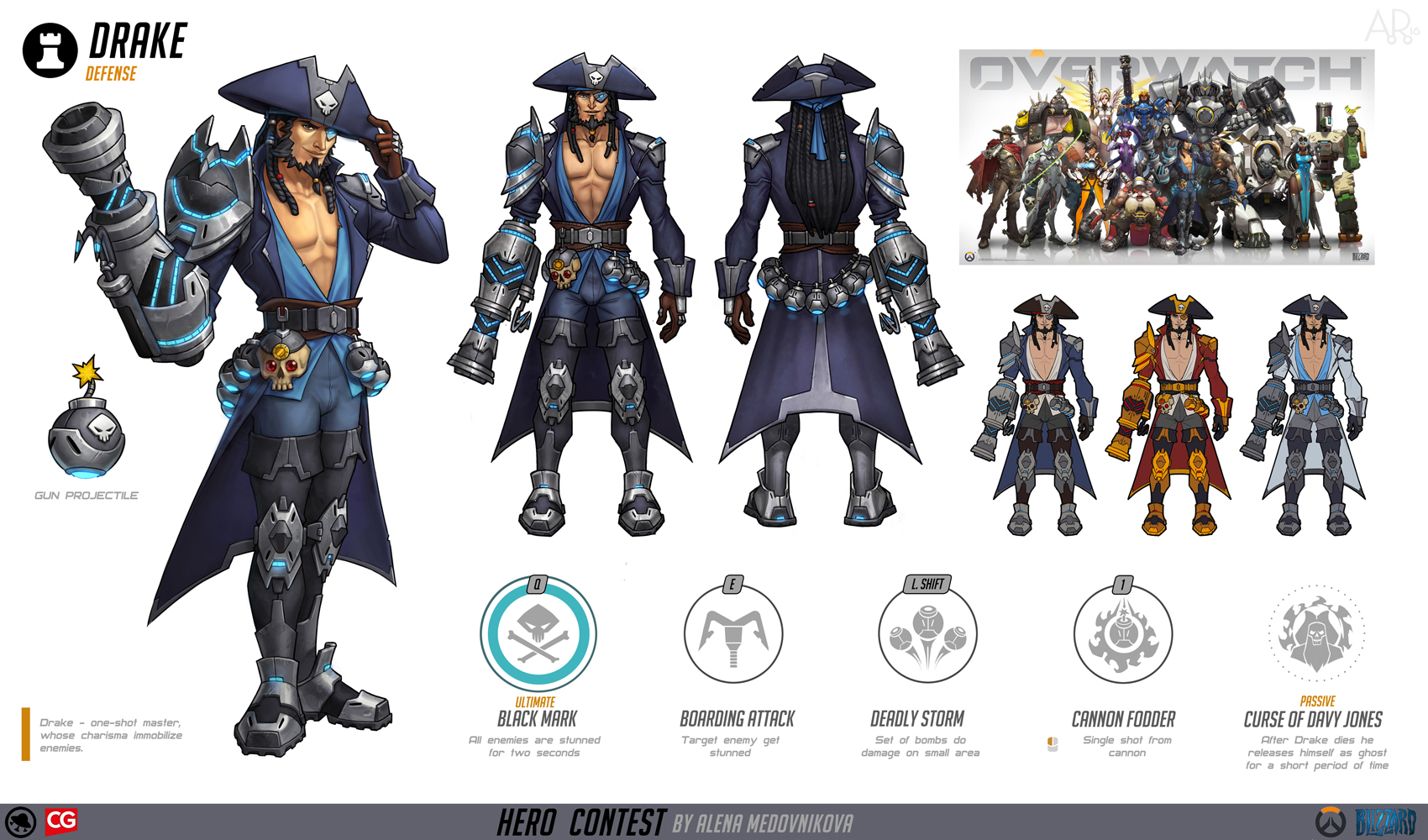 Concept for a fan-created, offensive based character named "Drake", shows how passionate the community of Overwatch is and how much they wish to be a part of the world Blizzard has created for them.
You may also be interested in:
Are Hacks and Aimbots Really a Big Problem in Overwatch?
Why Overwatch is the Greatest Team Multiplayer Game Since Team Fortress 1