League of Legends: Fnatic Rekkles is EU Spring Split MVP
Updated: 20 Apr 2018 7:17 am
Rekkles Is the EU LCS Spring Split MVP (Dan Tripp)
Europe is in its 6th season of the Europe League of Legends Championship Series (EU LCS). For those who might be unfamiliar with how the LCS system works here is a quick rundown to get you up to speed. The calendar year is "split" into 2 sessions, a Spring Split and a Summer Split. From January till March the top 10 LoL teams in Europe will battle in the Rift to become one of the top 6 teams in order to advance into the split playoffs. There are no respawns in the playoffs. The top 6 teams will play in a single elimination (except a 3rd place match) bracket until one is left standing after the finals, and if the title has not given it away yet there is one veteran who has been continuing his dominance.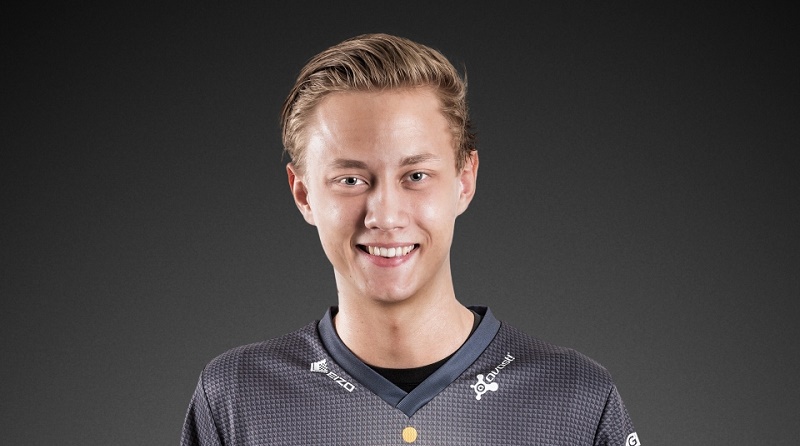 Fnatic's ADC Rekkles (Courtesy of Karenmoser)
Fnatic's AD Carry Rekkles, Martin Larsson, has been around the professional gaming industry since 2012 and has a lot to show for it. What is very interesting is that , according to Gamepedia, EU LCS's reigning MVP was a very talented soccer player until he got hurt at the age of 14, which ironically lead him to play LoL for the first time, the rest as they say is history. Although it has not been an easy road for the Swedish LoL player, Rekkles has grown into a household name around the professional LoL community. I say it has not been an easy road because Rekkles is 21 years old at the time of this writing. This means that he was about 15 when he came onto the professional gaming league. In the first few seasons Rekkles could not even compete - because he was so young, he would have to prove himself. In the 2014 season Rekkles would start to build his reputation as an elite AD Carry when he won the weekly MVP in the Spring Spilt. Overall Fnatic would take second in Spring 2014 behind SK Gaming, but despite not taking home the gold the ground work for Rekkles' professional career was being built. Although the Summer Split in 2014 was not a great stretch for the team, Rekkles was still able to impress with his AD Carry play, winning MVP in week 9. However, in 2015 after rumblings of many rumors, Rekkles confirmed those rumblings by joining the ranks of Alliance. After the team's shaky start to the year they would finish third in the Summer Split and Rekkles would be up for another MVP (he would lose it to C9's Sneaky).
After almost a year with Alliance Rekkles found his way back to a beefed up Fnatic roster ready to take on the Summer Split. With an outstanding performance by the team and Rekkles as their AD Carry, Fnatic would go on to beat Origen for the playoff victory. With the help of Rekkles Fnatic would also become the first team in LCS history to go 18-0 in the summer split. Fnatic would end the 2016 season with a semifinal loss after going undefeated the match before. In both the 2017 Spring and Summer Splits Fnatic came in third (winning $32,100 for spring and $35,400 for summer splits) and Rekkles found himself as "player of the series" in each Split at least once (coincidentally both against H2k Gaming). After the Spring Split awards Rekkles was on the 2nd Team All-Pro lineup. However, in the 2017 Summer Split he won his first Split MVP which of course propelled him to the 1st Team All-Pro lineup.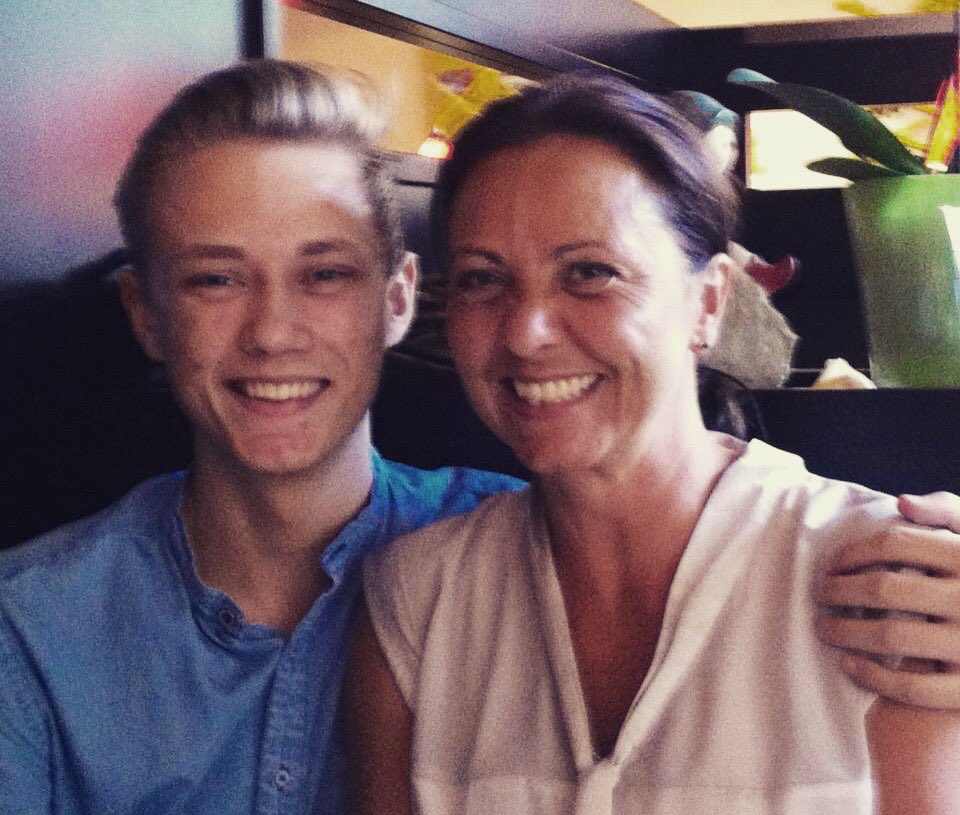 Rekkles with his Very Proud Mom, MVP, Loads of Prize Money, And Success Will Make Any Mom Really Happy (Via Rekkles Twitter)
Rekkles reign of ADC dominance was not done there. During the 2018 EU Spring Split Rekkles was a main cog in the Fnatic machine, steam rolling its way to victory in the 2018 Spring Split playoffs. In almost every match Rekkles was dominating the field of his competitors, getting 10 kills in the match against Unicorns of Love (UOL) which was a record setter for the EU Spring Spilt for most kills in a game. During his play against G2, Rekkles showed off by getting 2 Penta kills making the crowd go wild in an obvious run to attain his second MVP title. With the competition of the EU 2018 Spring Split, Rekkles has indeed continued his reign as MVP (you can see Rekkles highlights in this video) and shows no sign of stopping.