Top 11 Games Like Dead Space: Page 3 of 11
Updated: 06 Aug 2015 11:16 pm
Ready for a good time?
9. The Darkness II (2012)
Developer: Digital Extremes
Genre: FPS, action
Theme: Man vs man
Becoming a mob boss and taking control of demonic powers, what more can a player as for? The Darkness II offers players a crazy ride in an intense FPS that features a mix of supernatural horror and crime drama.
Players take control of Jackie Estacado, the head of a New York crime family and controller of a ancient and powerful force of destruction known as The Darkness. The game quickly immerses the players into the feelings and thoughts of Jackie.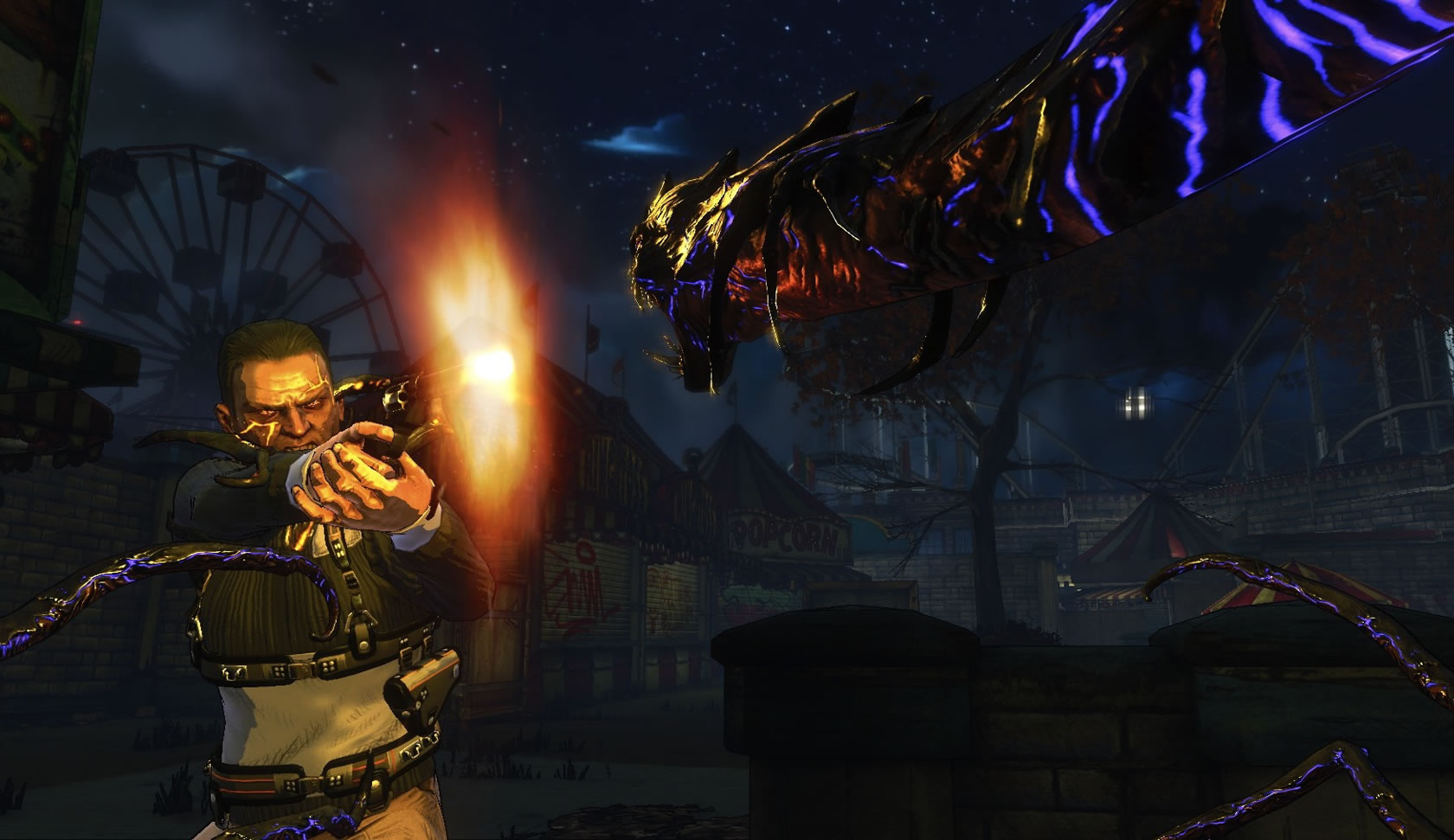 It's good to have backup demon arms
The game begins two after Jackie used The Darkness to kill those who were responsible for his girlfriend's murder. A sudden attack from a mysterious organization called the Brotherhood begins a war. The Brotherhood wants to take control of the Darkness and Jackie isn't about to go down without a fight. In addition to normal firearms, players can utilize Demon Arms to slash, grab, and throw enemies and objects, for the ultimate fighting advantage.
Keep your wits up and use the shadows within the environment in order to manifest the powers of The Darkness. Be careful of enemies who use light as a weapon. The Darkness II also features a four player co-op campaign where each person can take control of a unique character with Darkness infused weapons.
Take claim to what's yours and invest the help of some friends and relish in The Darkness.