The Witcher Series: All Witcher Games, Expansions, and its Respective Storylines
Updated: 29 Jul 2016 12:41 am
In The Witcher series, you control Geralt of Rivia, a human imbued with magical powers whose job it is to battle monsters for pay
The Witcher Series, One of The Best RPG Games this generation.
What was originally a series of novels by Polish author Andrzej Sapkowski, the tale of Geralt of Rivia has quickly become of the most celebrated RPGs of all time, launching developer C.D. Projekt Red into the spotlight out of the bankruptcy they found themselves in just a few years ago. With The Witcher 3: Wild Hunt selling nearly 10 million copies by March of 2016, it has become of the most successful RPG franchises in recent history, and is now evolving its stand-alone card game into a full fledged project. Which raises the question: how did a tiny game studio in Poland, whose business model pre-Witcher was simply localizing games, become one of the most talked about developers in the industry today? For that, we have to look at the first game in the series, The Witcher.
The Witcher (2007)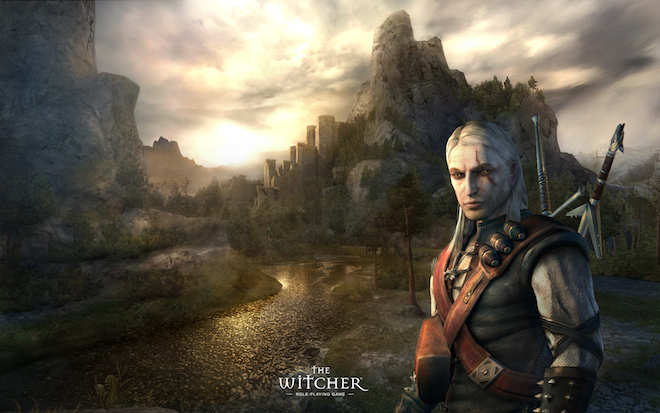 The original Witcher game gave players their first look at the adaption of Geralt of Rivia from the Polish novels of the same name
The Witcher was C.D. Projekt Red's first attempt at creating a game, and without a little help from their friends in the gaming industry, may never have happened at all.
The game focuses on one Geralt of Rivia, a trained fighter that, after rigorous training as a youth, finds himself serving in the role of a Witcher. Witchers are genetically enhanced humans who utilize powers not seen in the general populace, such as a "Witcher Sense" that may be used to track people and monsters alike. Geralt is forced to choose between allying with three separate factions: the Scoia'tael, the Elves, or the Order of the Flaming Rose, and his actions in relation to any group will send ripples throughout the game's storyline (he can also choose to side with none of these groups, and maintain famous "Witcher Neutrality"). While the nature of the game negates the idea of a "true antagonist," Geralt finds himself protecting King Foltest more often than not, while attempting to locate and stop the "Grand Master."
Finding themselves hurting for money during the development of the game, BioWare actually licensed out their game engine, Aurora, for C.D. Projket Red to use, and granted them space at their booth during the 2004 Electronic Entertainment Expo. After Atari agreed to publish the game, The Witcher opened to mostly positive reviews, and despite initial sales of the game not quite offsetting the budget, C.D. Projekt immediately began work on a sequel.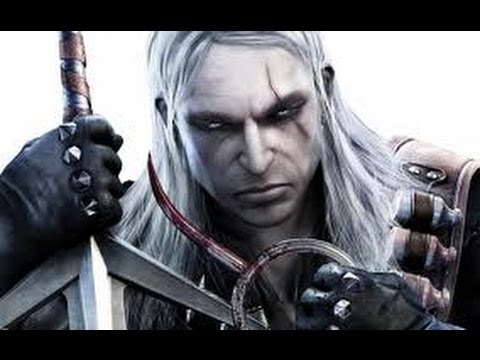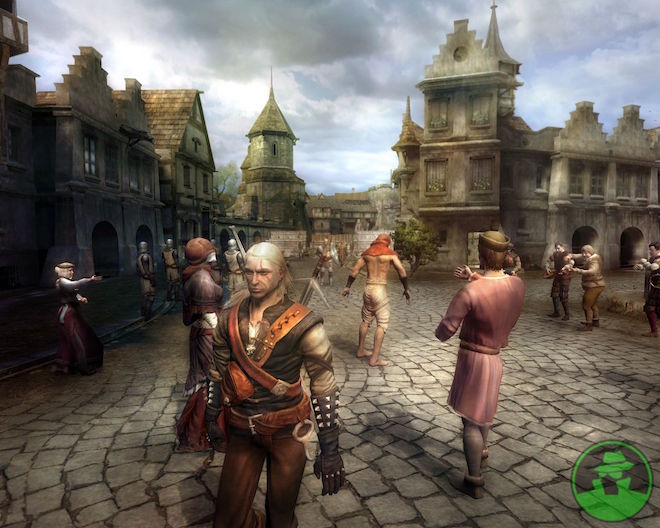 Towns in the original Witcher were fairly detailed for the time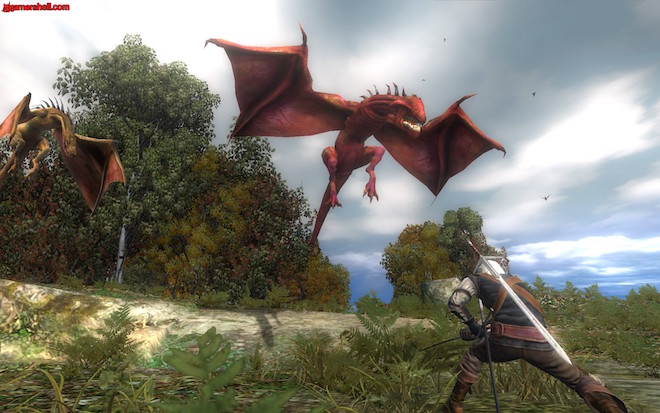 Fighting groups of enemies is a common occurance during a playthrough
Image Gallery