Mobile Legends Best Kaja Skins Revealed (All Kaja Skins Ranked)
Updated: 21 Jun 2023 6:21 pm
Kaja has 5 interesting skins to choose from.
Kaja is more of a meta hero, where his popularity comes from meta updates. Nevertheless, he is a prominent fighter/support who is influential in battle through his Crowd Control and Charge specialties. Real mastery of Kaja is realized through his abilities to coil, suppress and drag opponents where he may be relied on as a Tank.
Whilst known as the Leader of Nazar who guards the Celestial Palace, Kaja is a bird species and  custodian to 5 mysterious and fearful skins. All of these creative depictions have been arranged in ranked format. Let's take a look.
5. Commandment (Ok)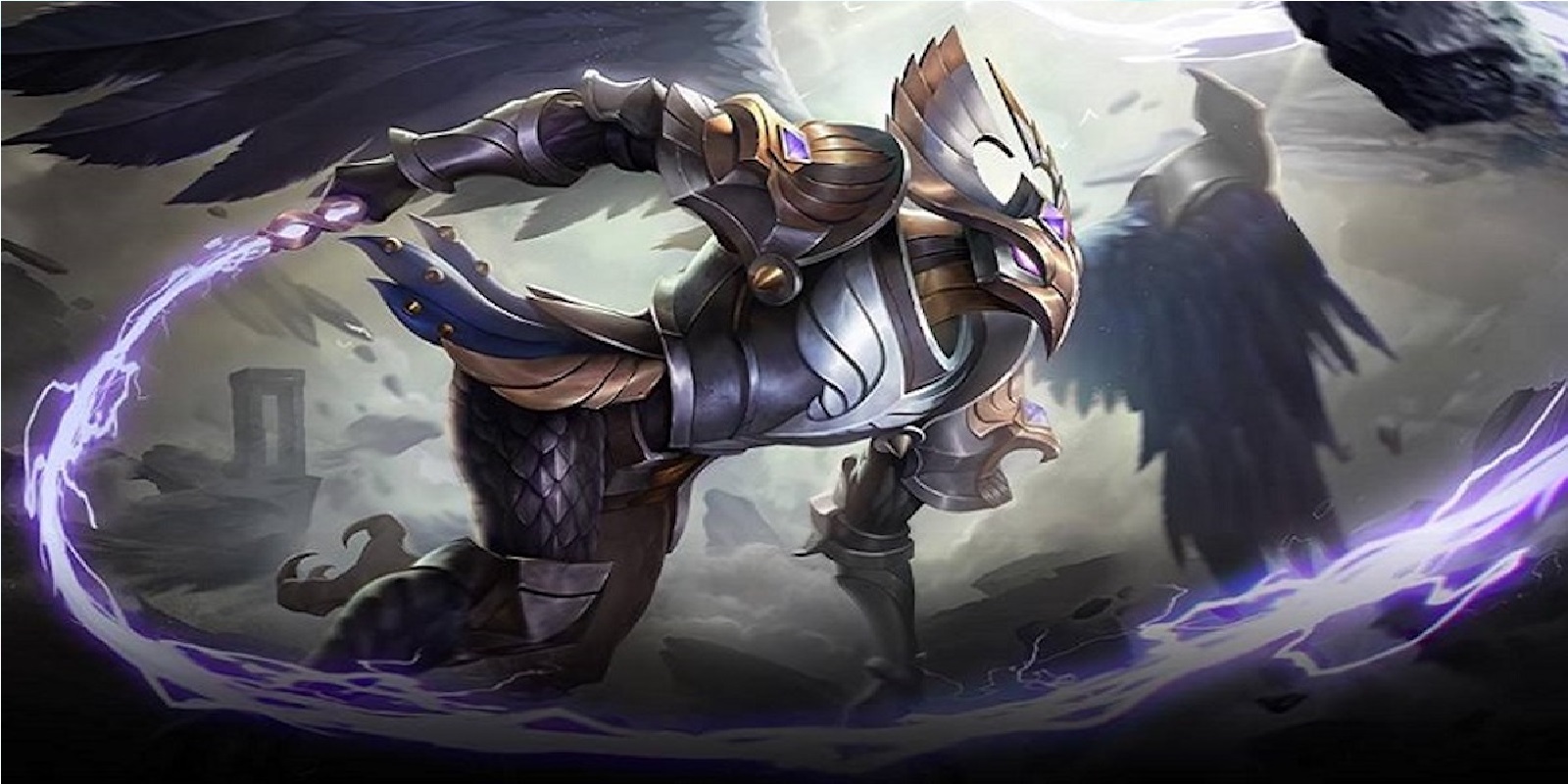 See Commandment in action: 
Coming in at number 5 on this list is no surprise. Commandment is a basic skin, with no added perks but worthy of praise for the overall revamp in Kaja's image. It gives off an eerie feeling with its dark theme, and alteration of Kaja's wings from white to black.
The mystery behind Commandment is anyone's guess though it reveals his loyalty according to his character. The dynamics observed in the difference between his dark theme and electrifying skills in battle is one that emits energy and force which is vibrant and intimidating.
How to get Commandment
This dark depiction is available for 269 Diamonds in Store.
Skin Rating
Normal Skin - 5/10
4. Kaminari (Good)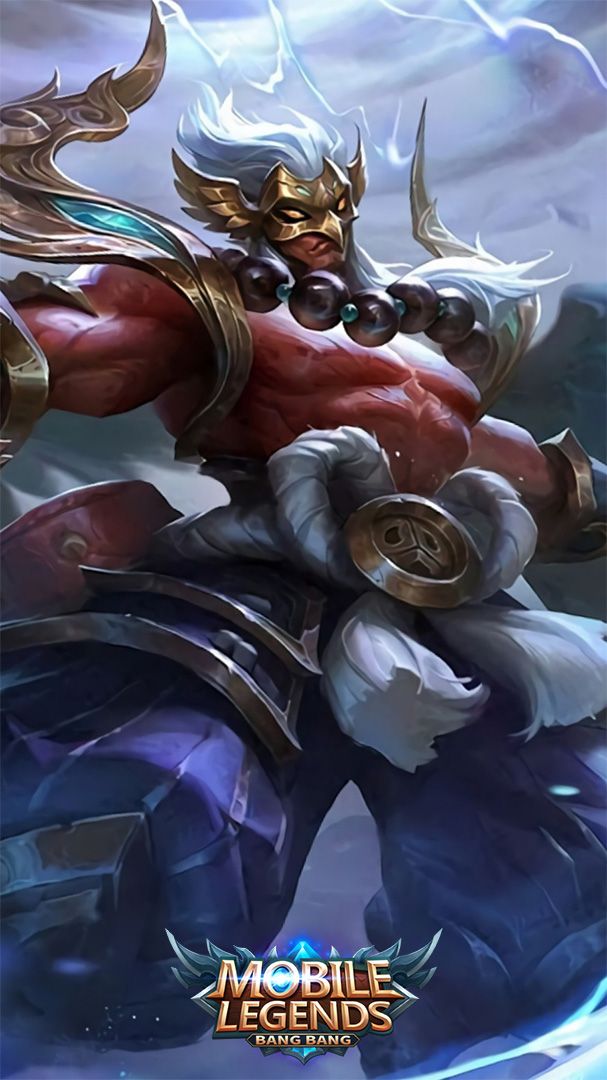 See Kaminari in action: 
Next up we have a Starlight Skin. Kaja takes on a God of Thunder personality in this mystifying and terrifying portrayal. Added perks include all new display animation and skill effect changes but further Starlight bonuses and advantages may be added upon obtainment.
Kaminari translates to thunder or lightning in Japanese. The connection here is seen through Kaja's outfit that resembles ancient Japanese warriors. His wings also have an emerald color that almost looks like rain clouds. The same emerald theme is vibrant in his skill effects that overshadows the light yellow hue that we know of. Kaminari is significantly a brilliant portrayal of a warrior.
How to get Kaminari
Purchase a Starlight Membership to obtain this skin. Initial release: 2019/06
Skin Rating
Starlight Skin - 6/10
3. Horror Whiplash (Good)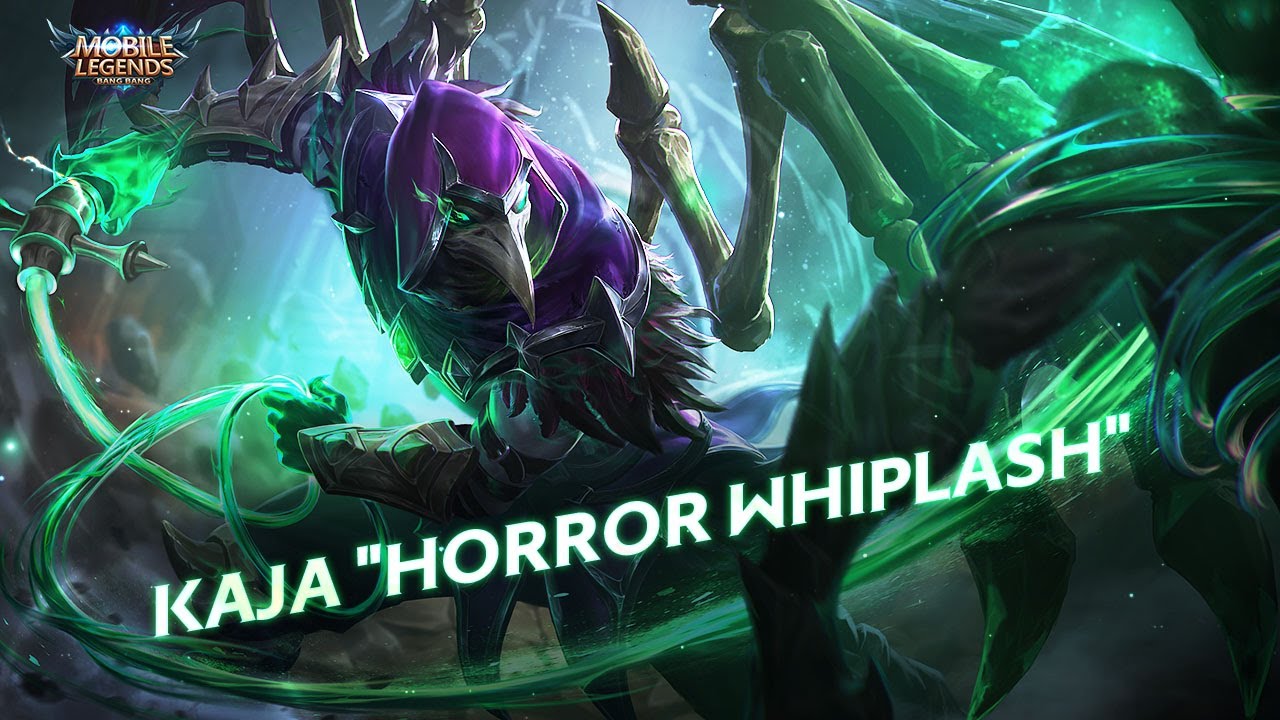 See Horror Whiplash in action: 
True to its name, this is a horrific representation that pays homage to Kaja's electric whip. His wings are different from all other skins, where it resembles dinosaur species of birds that had no wings. Horror Whiplash includes all new display animation and redesigned skill effects.
Horror Whiplash may be the scariest skin on this list. It radiates a grim vibe, with the featherless wings making it more strange and frightening. It is indeed the Kaja skin that strikes fear in opponents. It has a beautiful emerald and black hue for skills that complement the overall theme and increases its attractiveness.
How to get Horror Whiplash
This terrifying illustration is available for 599 Diamonds in Shop.
Skin Rating
Elite Skin - 8/10
2. Skyblocker (Great)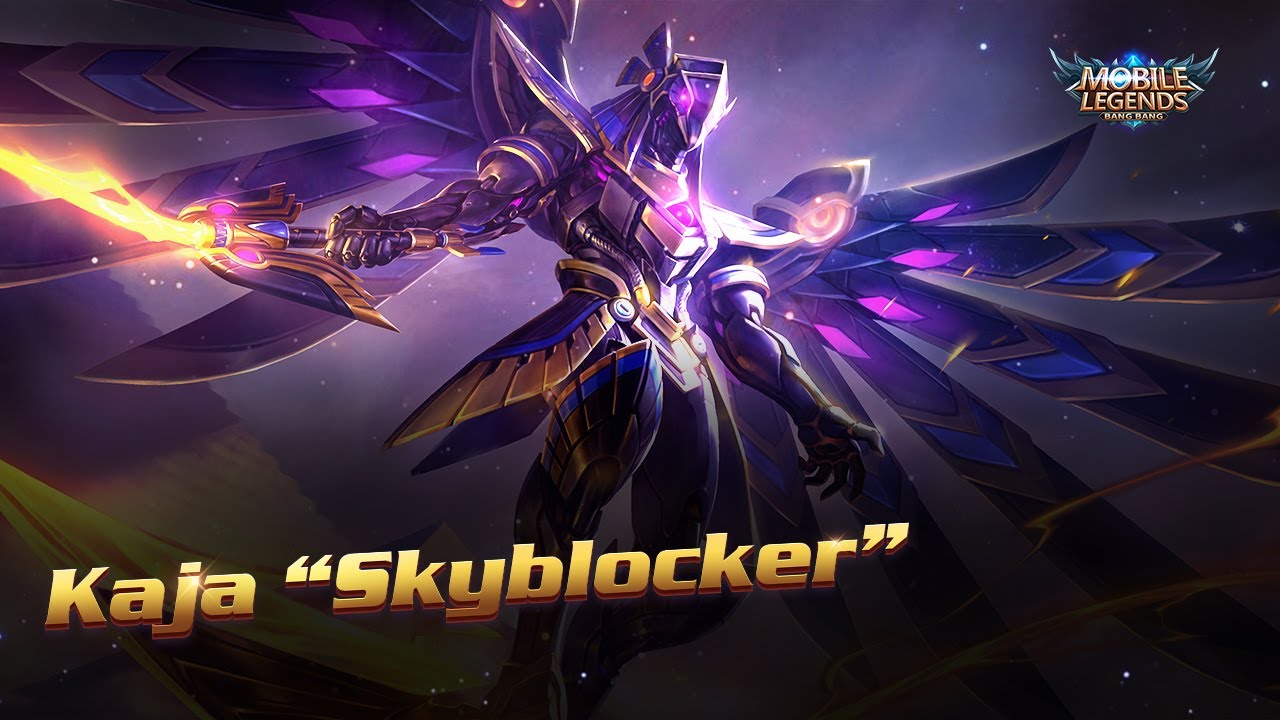 See Skyblocker in action: 
Kaja takes on a mysterious hawk persona through this electrifying presentation. One would mistake this for a zodiac skin with its dazzling selection of colors. Added benefits include new display scene, animation and display skill effect alterations. 
Skyblocker offers an ancient Egyptian visualization via its pharoah like outfit. It is brilliantly designed with intricate colors of purple and gold while the skill effects are a stunning shade of bronze that effectively matches the hue of his armor. The vibrance in hue themes is superb and radiates terrifying energy lurking behind his capabilities. This skin would entice both skin collectors and Kaja Mains.
How to get Skyblocker
This colorful and power filled  illustration is available through Limited-time Events. Make it a habit to check out events each time you log in for your chance to avail this skin.
Skin Rating
Epic Skin - 9/10
1. Crow Magician (Legendary)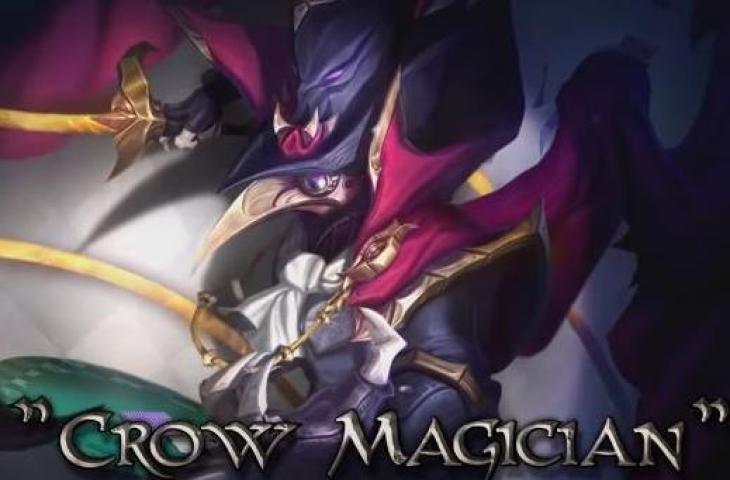 See Crow Magician in action: 
At number 1 is a fun and bizarre depiction of Kaja that strays far from his usual theme. Dressed as a classic circus magician, this strange illustration comes with all new display animation and skill effect changes. The ease of obtaining adds immense value to this unique portrayal.
Kaja almost resembles mage hero Alice through the maroon theme associated with this skin. It even spans on to skill effect colors. The dynamic contrast between his all black attire, maroon wings and skill colors is visually superb and brilliant whilst complementing his overall abilities.
How to get Crow Magician
As the Season 20 Skin Giveaway, Crow Magician  is readily available upon purchasing Kaja.
Skin Rating
Season Skin 10/10