Mobile Legends Best Esmerelda Skins Revealed (All Esmerelda Skins Ranked)
Updated: 03 Jun 2023 8:02 pm
The Astrologer has 7 Skins to choose from.
Esmerelda is incredibly challenging to master. Once understood, she is a game-changer and dealing with her can be torturous. As a Mage/Tank with a focus on Regen/Mixed Damage. She has a well-known reputation for durability that leads to flexibility which should be cultivated and learned.
Now this astrologer has 7 seducing and attractive skins to choose from and acquire. Each of these skins encloses her within power and mystery, in fact these are some of the most enchanting skins in Mobile Legends. Let's have a look now at all Esmerelda skins in ranked order.
7. Ruddy Dusk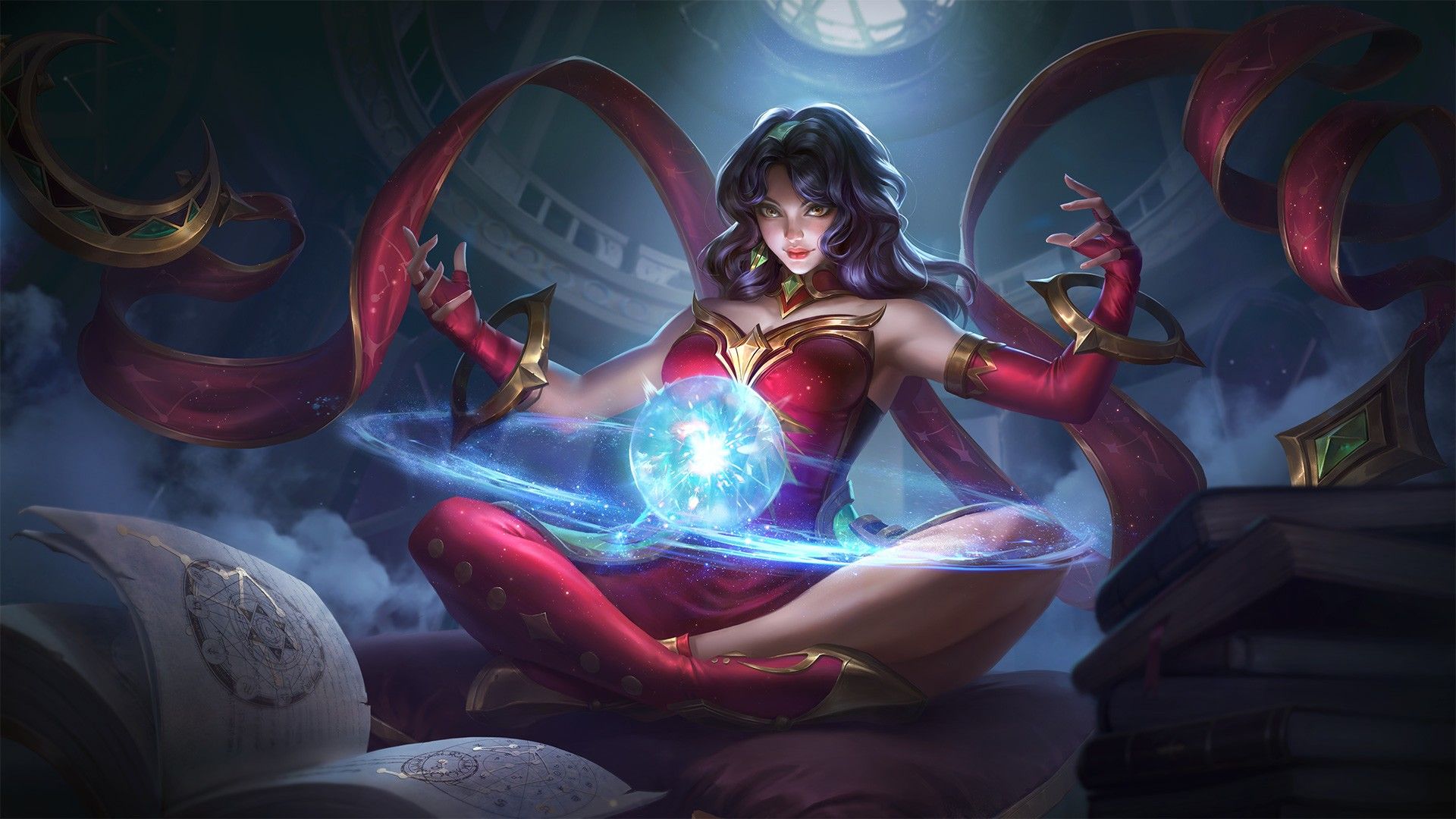 See Ruddy Dusk in action: 
Despite being a dull skin that doesn't offer much more than a variation in attire, this is an attractive skin. The red color of Esmerelda's garments are exquisite, elegant and pleasing. It also advocates authority in a sense, and visualizes her as more powerful.
For Esmerelda mains, this is a worthy skin to own as it expands a different dimension surrounding the hero that we are used to seeing. For its price and ease of obtaining, it is a worthy deal even for those who use Esmerelda less than often.
How to get Rudy Dusk
You can avail this tempting skin in shop for 269 Diamonds.
Skin Rating
Normal Skin - 2/10
6. Poison Vine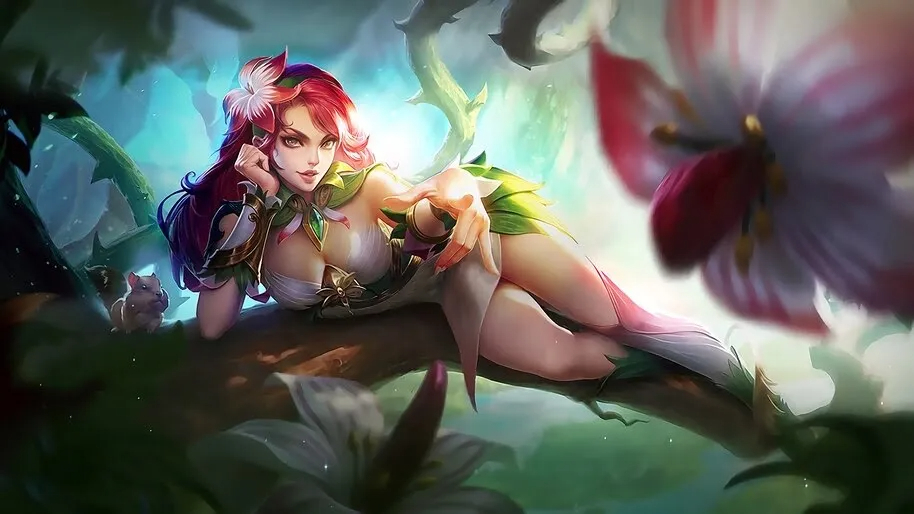 See Poison Vine in action: 
Next up, we have a flower themed skin that offers all new display animation and redesigned visual effects for skills. Yes, this skin alters skill visuals to a captivating shade of green that not only has a powerful feel, but is pleasing to the eyes. It also offers a change in attire that drapes Esmerelda in a charming and enticing garment with a flowery design.
Poison Vine is an exciting skin to own, as it is an all-round display of power, beauty and charm. It visualizes Esmerelda as a powerful being out of this world but mesmerizes onlookers with its simple beauty and colors. Though the skill effects are simple, her garment adds color and expands vision throughout gameplay.
How to get Poison Vine
This enticing skin is available through Limited-time Events.
Skin Rating
Elite Skin - 4/10
5. Lady Thief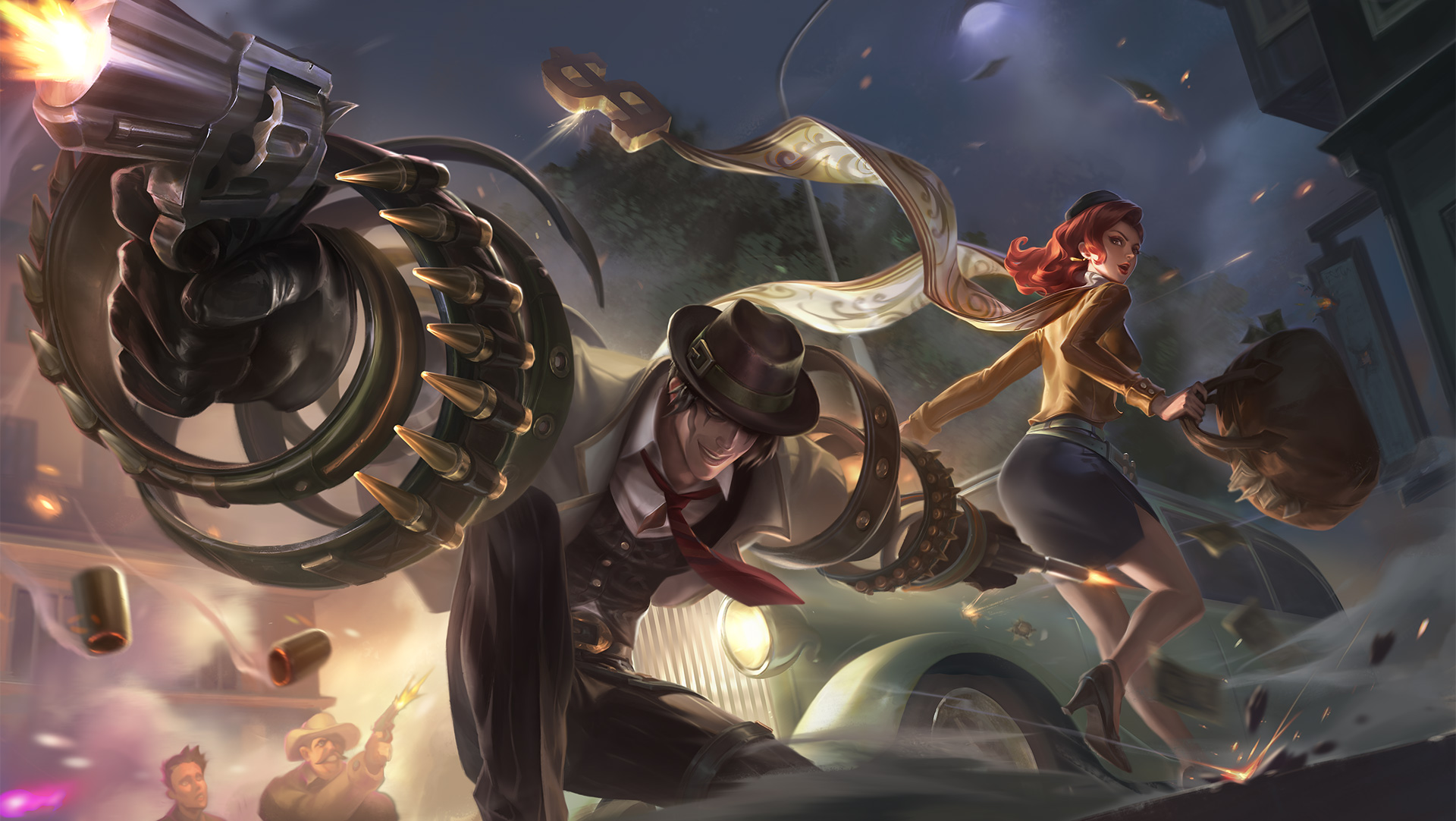 See Lady Thief in action: 
Unlike any other on this list, this skin presents Esmerelda in modern garments. She is a grand theft model through this skin that also offers new display animation and all new visual effects for skills. It is a show of fashion and power in partnership. Her visual effects take on a pink hue, which is a brilliant showcase that is in line with her attire.
As stated, this skin showcases the astrologer in modern attire that includes a scarf. Esmerelda could be mistaken for a French model by her outfit. She is outstandingly elegant and classy through this skin and deserves all the attention she can get. Makes sense, as everyone is wary of thieves, as the name pertains.
How to get Lady Thief
This unique and classy skin is available for 749 Diamonds in Shop.
Skin Rating
Special Skin - 5/10
4. Cleopetra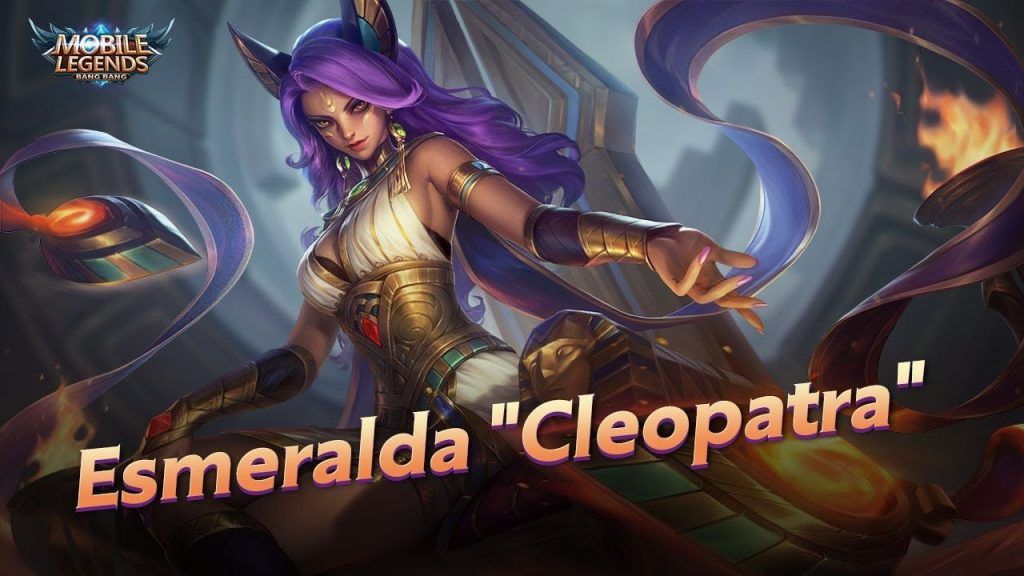 See Cleopetra in action: 
Thriller! This is a god among men's skin that is more than stunning, it's captivating in all its essence. It has a new display animation and redesigned skill effects plus, as the name indicates, it visualizes Esmerelda as a royalty through her garments and attire that resemble and pay homage to ancient Egyptian royalty.
This is a Starlight Skin, which adds more reason to obtaining this skin. Beyond this, it features a change in her hair color, which is delightful and easy on the eyes. The skill effects are a light shade of blue that would remind you of the sky. This skin is an absolute thriller that would have opponents thinking twice in battle.
How to get Cleopetra
Obtain this skin by purchasing a Starlight Membership. Release date: 20/09.
Skin Rating
Starlight Skin – 6/10
3. Blazing Shadow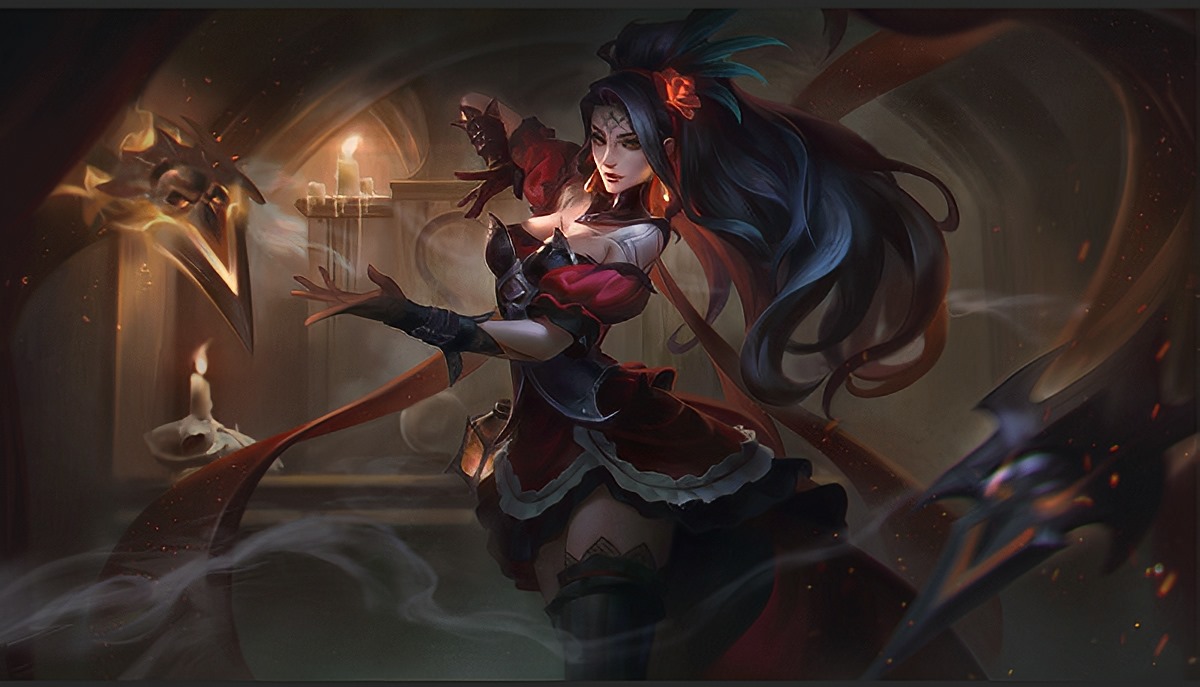 See Blazing Shadow in action: 
This is part of the Blazing Bounties collection that features three other heroes. It is an absolute showcase of dominance which offers new voiceovers, display scenes and skill effects changes. If you're into the Blazing Bounties series then this skin will not disappoint or let you down.
While having a warrior feel to it through Esmerelda's outfit, she still maintains charm and beauty. This is an overly enticing skin that would strike interest amongst Esme mains and skin collectors. The skill effects are a powerful shade of red that dominates the scene when she comes blazing through. This is a must-have for Esme Mains.
How to get Blazing Shadow
This dominating skin could be yours for 899 Diamonds in Shop.
Skin Rating
Collectible Skin - 7/10
2. The Foreseer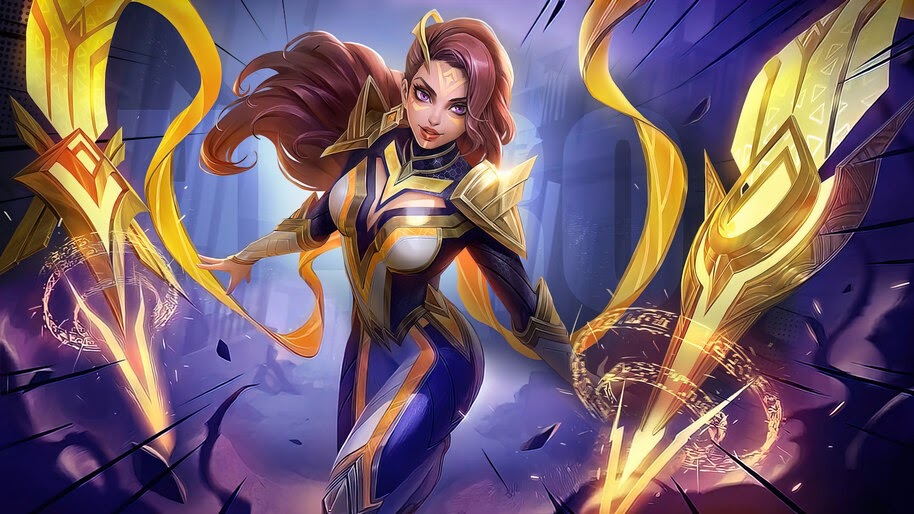 See The Foreseer in action: 
If you're into comics and superheroes then this skin would be of immense interest to you. It is the final skin in the Superhero Skin Series. It bears exclusive interaction animation, skill animation, voiceover changes and all new display animation. That's a lot of perks for such a skin. 
This skin is different from the rest on this list due to its difference in visuals. It's a retrogamer skin that distinctively stands out in battle. Unlike others, it offers a different feel and vibe. You'd think that you were playing an old arcade game mixed in with the ML scene through this skin. It offers a brilliant shade of yellow for skill effects that I assure you, will have your opponents in hysterics.
How to get The Foreseer
You can obtain this Superhero themed skin through Limited-time Events. 
Skin Rating
Collectible Skin - 9/10
1. Light Envoy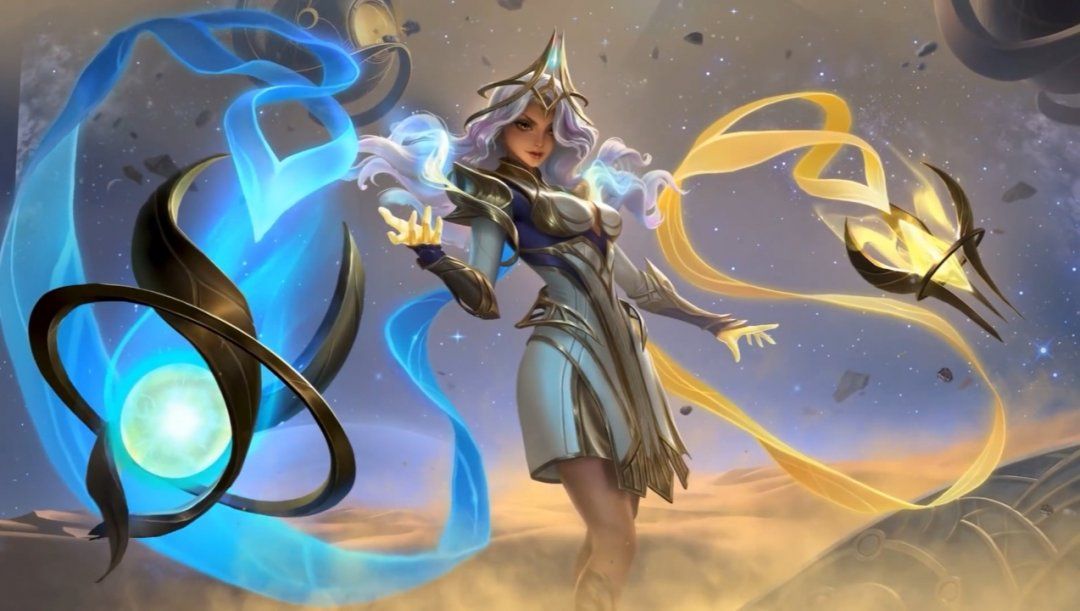 See Light Envoy in action: 
How to get Light Envoy
Limited-time events. Be sure to check out events.
Skin Rating
Collector Skin - 10/10
You may also be interested in: