11 Best Medieval Games To Play in 2018: Page 10 of 11
Updated: 03 Jun 2018 11:25 pm
Ryse: Son of Rome puts a medieval spin on Ancient Rome.
2. Ryse: Son of Rome
Roman Soldiers faced adversity regularly. As expected when one must defend the greatest empire of all time.
Now I'd like to introduce a game that made me jump in excitement when I initially found out about it. That game is Ryse: Son of Rome. It takes place over 2,000 years ago, when emperors like Marcus Aurelius ruled the great city.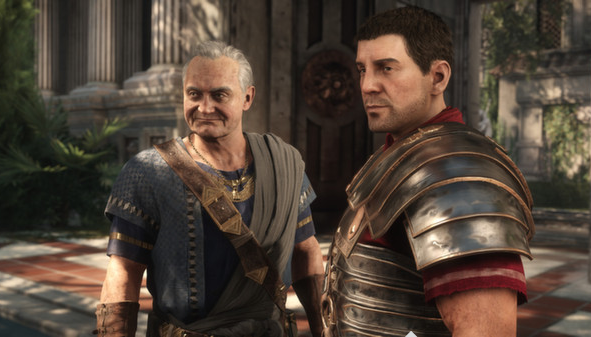 Aid your emperor in his political battles and you may be rewarded.
Ancient Rome is absolutely fascinating. From gladiatorial combat - where the most powerful slaves were made to fight wild beasts like lions and tigers, to Machiavellian politics, the city of Rome was a sight to behold in its prime.
Ryse: Son of Rome lets you experience this amazing world of emperors and warriors. The game is played in third person and features a combat system that isn't exactly unique, but vibrant and fun to watch. You fight enemies with a sword and shield and when they reach low enough health you can perform execution-style attacks.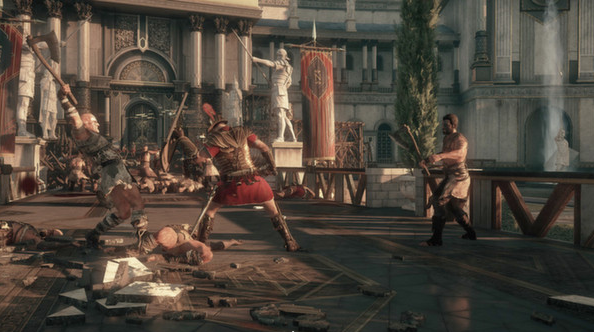 It may take you a bit to get accustomed to the camera view during combat in Ryse: Son of Rome
These executions are automated, similar to Fallout's headshots and killing blows. Once you get the target to low enough HP it is an auto-kill. This is a bit repetitive throughout the game but always exciting to watch.
In the end Ryse: Son of Rome doesn't disappoint. Stunning visuals and enticing combat mean every encounter will grip your attention from start to end.
Image Gallery