[Top 10] GTA Online Most Fun Missions
Updated: 03 Jul 2023 5:00 pm
Ready to rob a casino?
If you're bored of playing the same races over and over in GTA Online, then we've made you a list of the top ten most fun missions that you can play today!
What kind of missions does GTA Online have?
You get to rob cars, banks, and hangars.
You can follow the stories of several characters and help them.
They range from simple, realistic assassinations to preventing nuclear missiles from going off.
I know you probably ignored that invite from a player to a mission, and today we'll convince you why you were missing out on so much fun. Read on.
Also, keep in mind that we didn't mention heists since they are their own category and not really "missions" in the classic term.
10. Lamar's Lowriders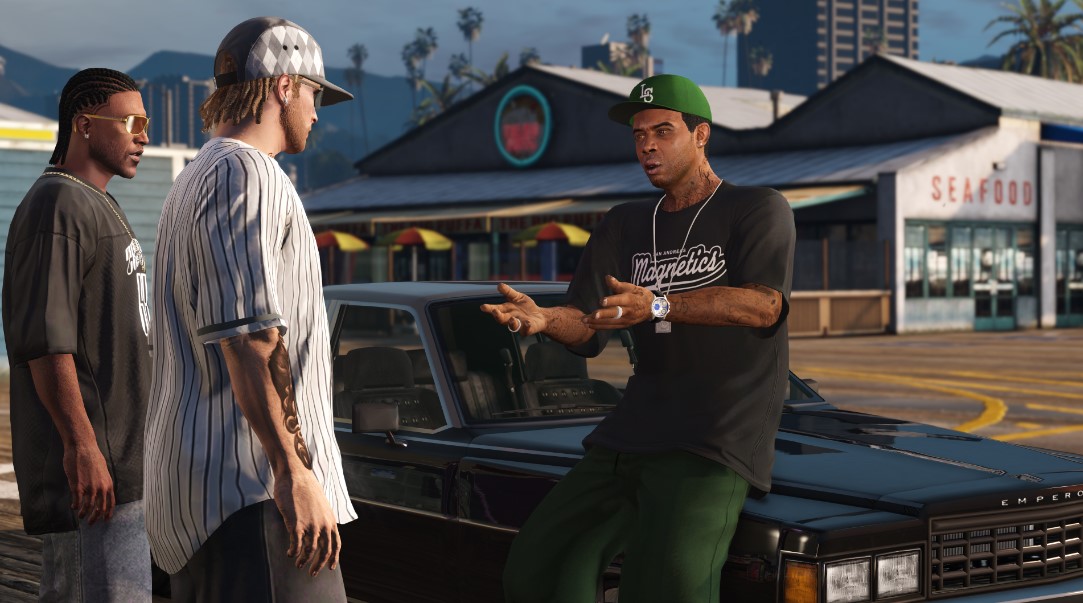 Mission Walkthrough:
Lamar's Lowriders (mission set) is all about customising lowriders through Benny's Shop and trying to crown Lamar King of Los Santos by defeating rival gangs.
You should do these missions because you get to drive cool cars and follow Lamar's story, and you also receive a considerable amount of cash.
To have an easy time through Lamar's Lowriders, stack up on snacks and play with somebody you can communicate with. No worries, though; they're easy.
9. Brendan Darcy: A Superyacht Life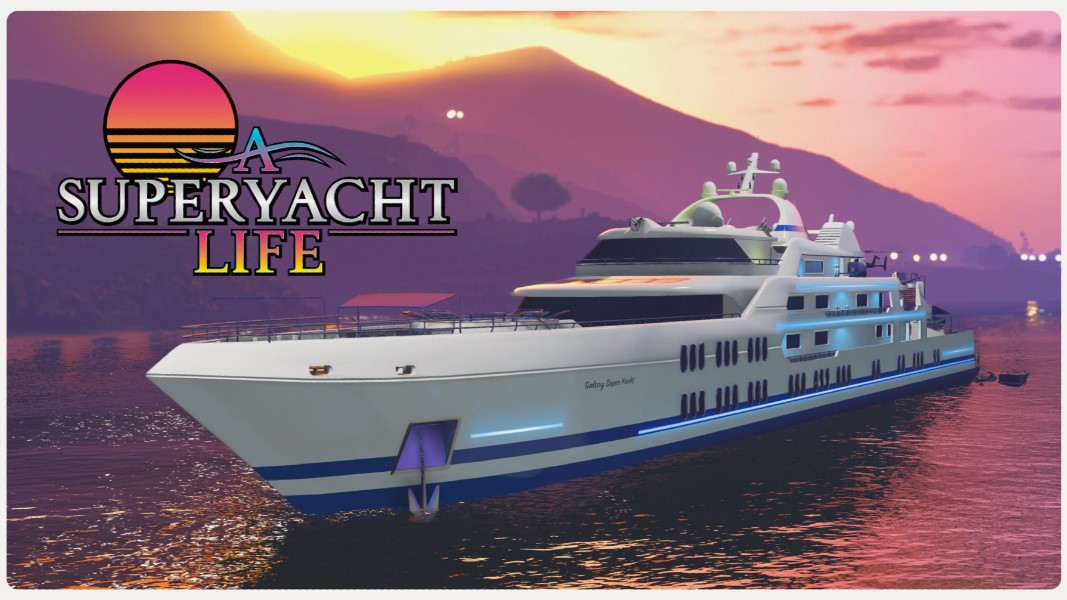 Mission Walkthrough:
These six missions unlock when you purchase a yacht (Yes, it's quite the bill), and you can do them to follow the captain's story.
Captain Darcy will ask you for help in these missions, like collecting sunken cargo or helping wealthy clients. They're not the finest missions on this list, but they're worth the time and rewards.
The missions themselves are easy and straightforward, so check your snack stock and jump in.
8. Simeon - Blow up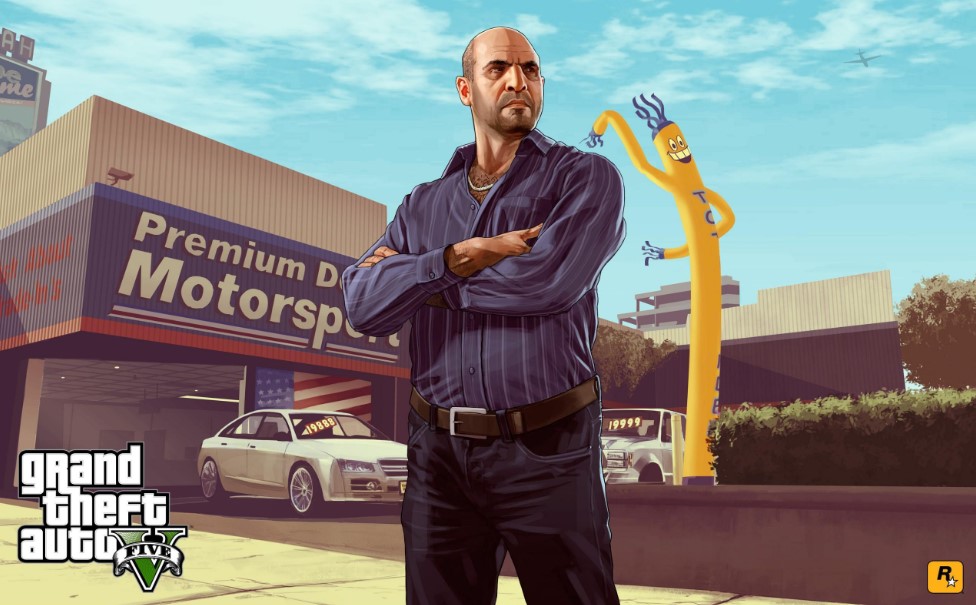 Mission Walkthrough:
Blow Up (set) are some of the earliest missions in GTA Online, with Simeon being in GTA Online since release. They're more in the nostalgic department; all his missions are.
Simeon asks you to eliminate the rival dealership, so you're asked to go blow up their cars and escape the cops. Simple and easy.
You won't need tips, but if you think you do, practise escaping cops in GTAO; you'll have to master it for future missions.
7. Ron - Wet Workers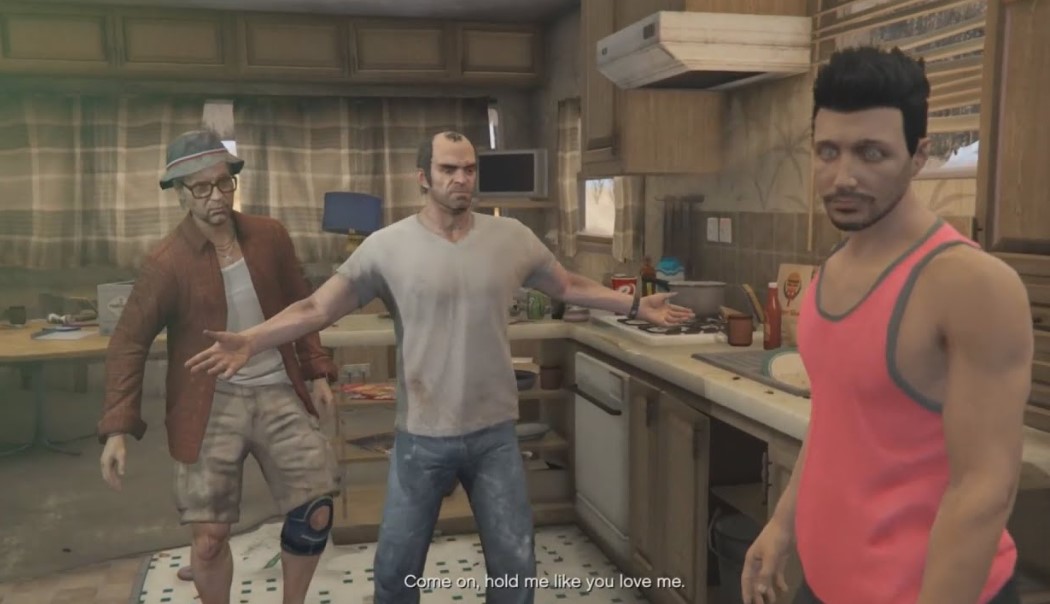 Mission Walkthrough:
Ron is also an old character from the GTA world; he'll be with you through both the campaign and multiple occasions on GTAO. His missions are chaotic and always have you shooting things down for money.
In Wet Workers, you have to recover a drug shipment from the Lost MC, who is hiding out on a pier in the Alamo Sea. You need to get there and clear the enemies while you push through the pier.
Advice? Take as much cover as you can and load up on ammo and snacks, because you're in for a LOT of shooting.
6. Lester - A Titan of a Job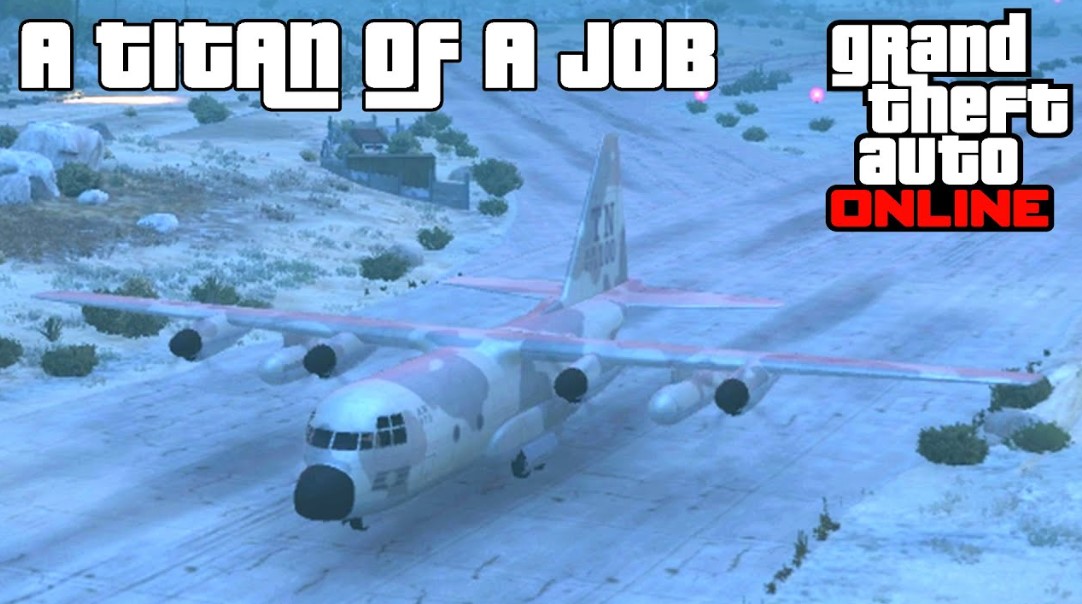 Mission Walkthrough:
Uncle Lester had to make the list; he's the godfather of crime in GTA Online.
In this mission, Lester wants you to steal a plane from Merryweather. You need to make your way to the airport, clear the enemies, hijack the plane, and fly it all the way to Sandy Shores. Lester will pay you for your effort.
You should do this mission and pretty much everything else Lester is involved in (especially heists); he's what Grand Theft Auto represents. He also pays handsomely.
Also, try to bring a sniper and armour to the mission; the airport is crawling with enemies.
5. Casino – Bad Beat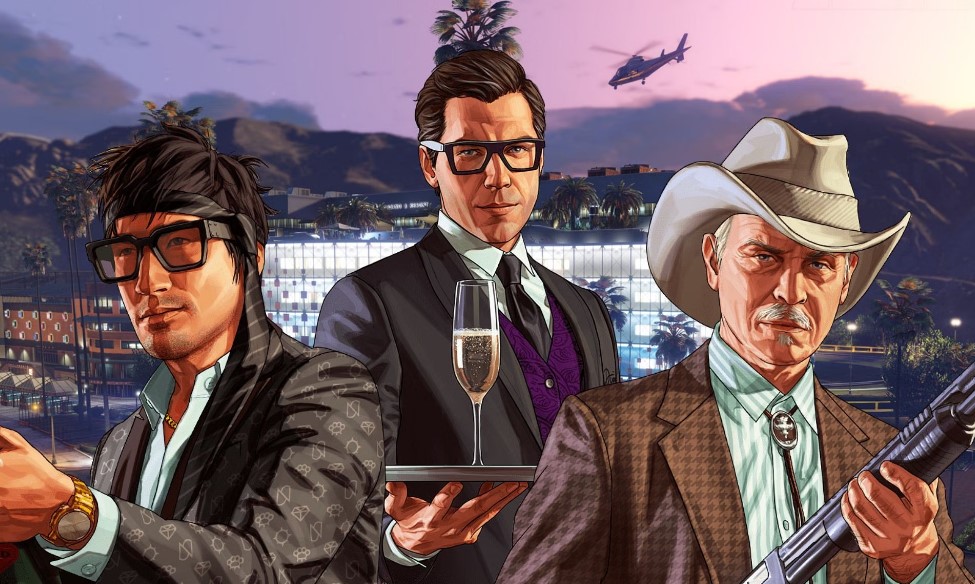 Mission Walkthrough:
Starting from Agatha Baker's Casino missions and on, you'll notice that Rockstar really put work into these side missions. They pay well and are well polished.
Agatha is having issues keeping the casino out of the wrong hands, and Avery (the antagonist) wants the casino at whatever cost. In Bad Beat, he sends his mercenaries to attack the casino, and it's quite the attack. I failed a few times.
These missions love to throw crowds of gunmen at you, so here are some tips to clear them:
Stack up on snacks and armour
Take cover all the time and push areas slowly
Get a team to help you
Use weapons with high damage output, like the Combat MG.
4. Franklin and Lamar's Short Trip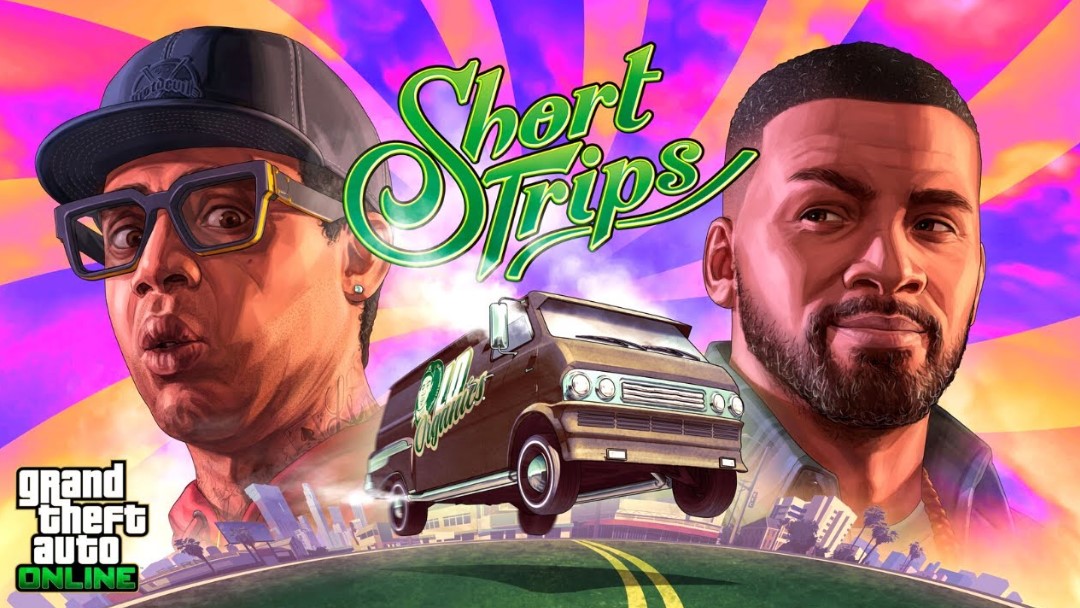 Mission Walkthrough
If you're reading this list, chances are you already know who Lamar and Franklin are, which is why you need to play Short Trips.
These missions follow Lamar and Franklin's friendship through episodes of smoking sessions only unlocked after finishing Dr. Dre's missions. Two players are required for each of these missions; you'll have an "out-of-body experience", where the host will control Franklin and the second player will control Lamar.
In all missions, you can't access your own weapons on the weapon wheel; you'll have a pre-set loadout, so don't worry too much about practicality and just enjoy the reunion for the two guys who started it all.
3. ULP - Operation Paper Trail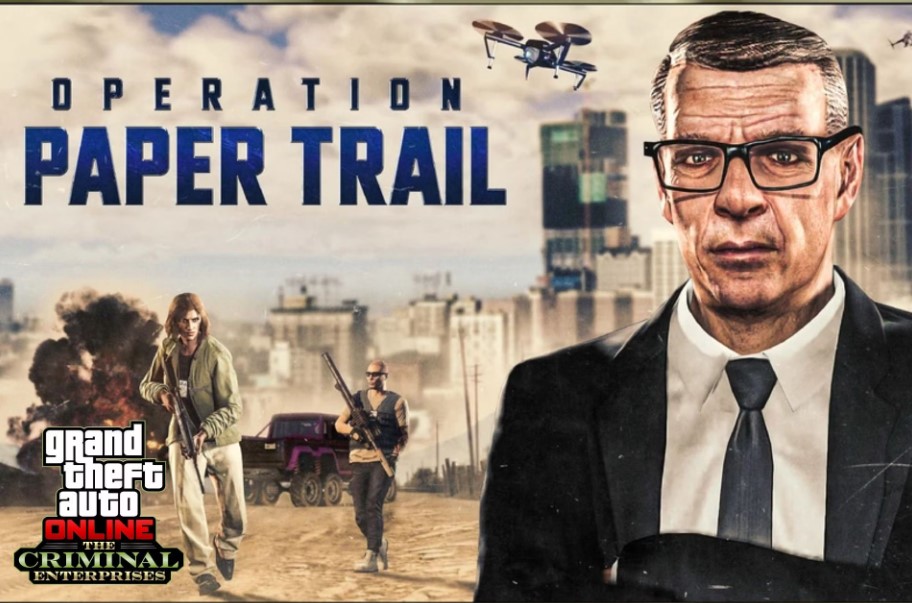 Mission Walkthrough
The IAA had a huge impact on GTA V's story, and it made a return on Agent ULP's missions. They pay a handsome first-time bonus.
In these missions, you're hired as an IAA field operative to investigate the local petrochemical magnates, the Duggan Petrochemical Family, to see if they're the invisible hand behind spiralling oil prices.
There are a total of six missions in the series; they include spy work, being in places you're not supposed to be, and a lot of shooting. My advice for you is to gear up with the right team and play carefully.
2. Dax - First/Last Dose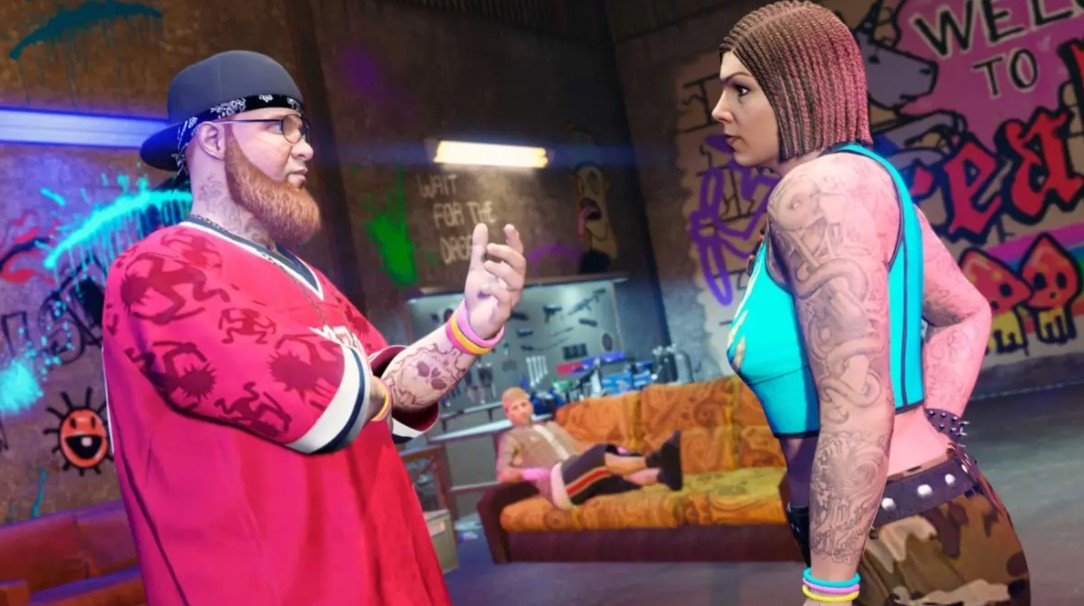 Mission Walkthrough
Dax and the Fooliganz give you some (literally) mind-blowing missions; they were added in the Los Santos Drug Wars not that long ago.
You meet Dax, Labrat, and Luchadora in Sandy Shores and help them set up the Freak Shop, a growing drug empire. How? By helping them steal drugs from The Lost MC. You later expand into an LSD business.
I won't spoil any of the content, but you're in for a lot of fun, laughter, and aggressive gunfights. Call the boys, buy as much armour and snacks as you can, and jump right into the trip.
1. The Contract: Dr. Dre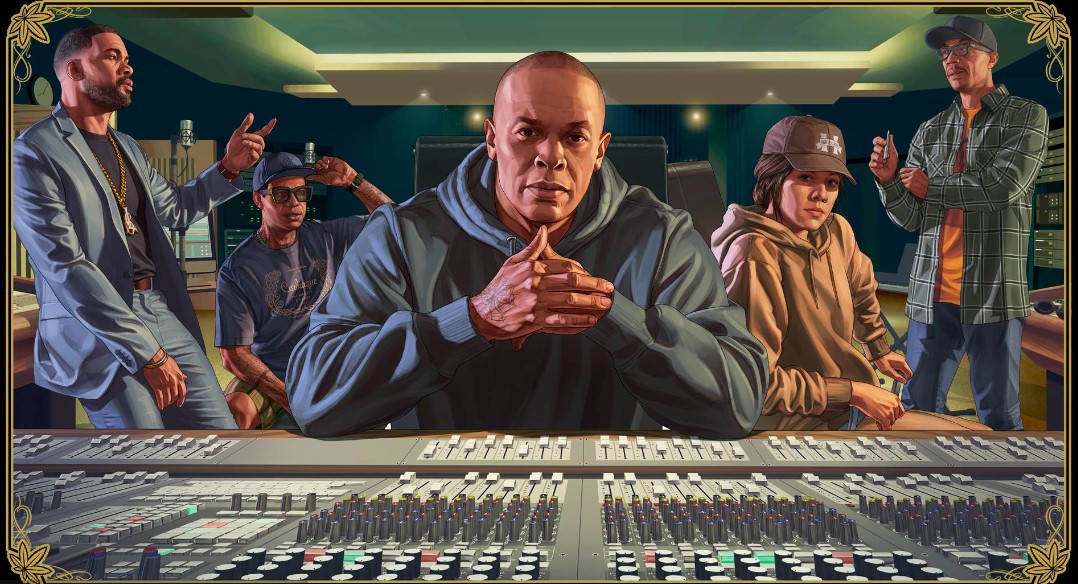 And we're at our #1 most fun mission in GTA Online: Dr. Dre's Contract
Mission Walkthrough
This is where all the fun is: Franklin and Lamar make a return, Dr. Dre is in GTA Online, you meet Chop again, you get to listen to tracks produced specifically for GTA Online, and you make a million just for beating the missions.
This contract is only available after completing a Security Contract via the Agency (you need to purchase one, too). Franklin will contact you to arrange to meet him at Los Santos Golf Club to meet a potential new client, Dr. Dre.
Dr. Dre wants you to recover his phone, stolen by Johnny Guns' men during the events of The Cayo Perico Heist. You'll need to set up the contract and then beat the Finale to receive your money. It's not that hard, but you'll need to be careful.
As always, keep a stack of snacks and armour full in case you need it.
That's it for our list; we hope you try some of these missions. We know GTA Online can get expensive to play, but we guarantee you that most of the properties you unlock provide you with excellent missions.
You may also be interested in: