Marvel Snap Best Ways To Get Cards (Top 5 Ways)
Updated: 03 Mar 2023 11:00 pm
Getting new cards is obviously important in all card games, since it allows you to play more versatile and fun decks once you have more deck-building options. This goes especially for Marvel Snap, since there are so many cards that you can get, but you get them at a rather slow rate while playing the game.
Collecting cards is a slow process in Marvel Snap and it's near impossible to collect all cards in the game. Luckily, we're going to go over things that you can do to speed up that process as much as possible and get the cards that you want as soon as you can!
5.Make A Fun Deck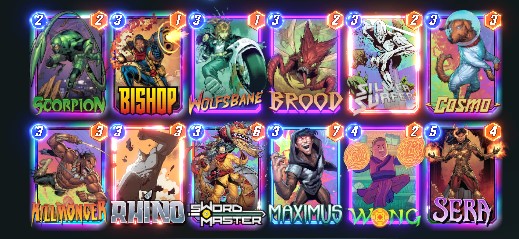 Once you make a fun deck you like playing, the rest of the journey will be smooth sailing. By playing a fun deck, you'll be incentivised to play the game more which is how you'll be unlocking cards the fastest.
To make a good and fun deck, you should look at the meta standings and see which decks are strong, since you probably won't have fun if you're playing a deck that loses most of the time or forces you to retreat every game.
4.Carefully Spend Your Tokens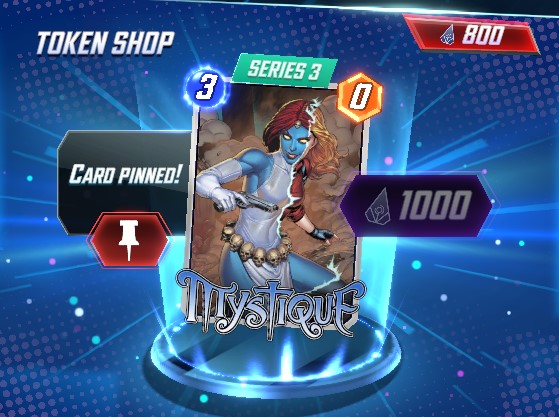 Tokens are the only currency that you can spend to get specific cards that you want from the Shop. Depending on card rarity, cards cost 1000, 3000 and 6000 Tokens. Tokens are also quite hard to come by and you should spend them very carefully if you want to speed up your card acquisition.
Buying a pool 5 card from the Shop is cool, but it's also very wasteful if you're not near the end of pool 5 already. You won't be able to make a good deck with just a single pool 5 card unless you have a lot of pool 3 cards already. So consider getting as many pool 3 cards as you can if you want to make the best of your Tokens.
3.Save Up On Gold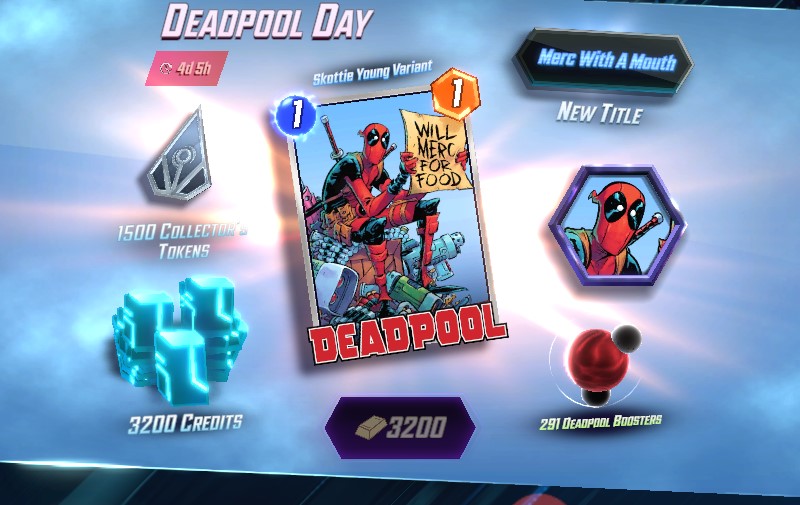 Saving up on gold will let you buy the big Bundles that come with a lot of Credits and Tokens. The Bundles are usually pretty expensive, and you will have to give up buying Variants from the Shop, but if all you care about is getting new cards as fast as possible, this is gonna greatly help out.
By buying a good Bundle you will be getting Tokens which will let you unlock specific cards that you need for your decks and you'll also get Credits that will boost your collection level. Buying bundles with Gold is gonna significantly help you get new cards quickly.
2.Spend Real Money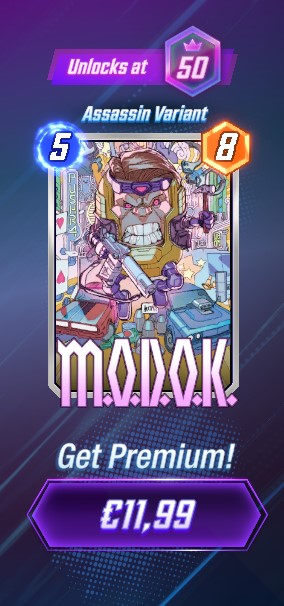 Now this may not be the best advice, since not everyone wants to pay money to speed up their progress in free-to-play games, but it's good to know that this is a way to get cards if you get invested into the game to the point where you want to spend money.
With real money you can buy Gold which can be used for buying Bundles, and you can also buy the Season Pass which comes with a free card every season. The Season Pass card is usually good and worth buying if you don't mind spending a little bit of money.
1.Do Your Daily Missions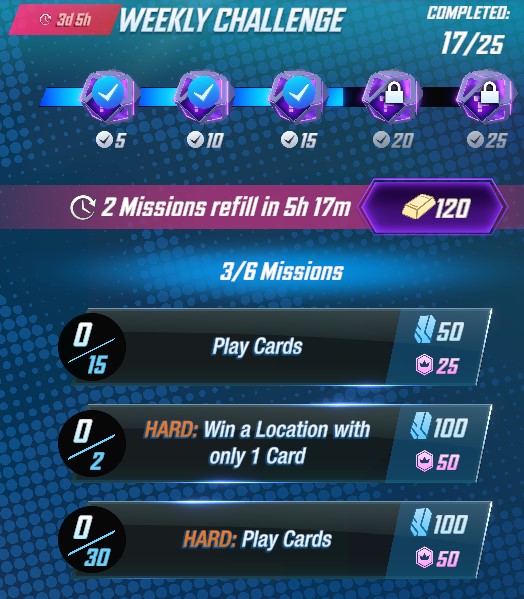 This is the most important advice for progressing through the Collection Levels. The most consistent way of getting Credits is by doing all of your Daily and Weekly Missions, so you should be sure to at least do them if you're not playing the game too much.
Every day you can get around 450 Credits from Daily Missions and Weekly you can get 1400. It's the main way that players get Credits and you should try to sneak a little play time each day if you want to progress through your collection faster.
You may also be interested in: