Valorant: How To Hide Level
Updated: 27 Nov 2022 8:20 pm
Hide those levels from the rank-to-level ratio police!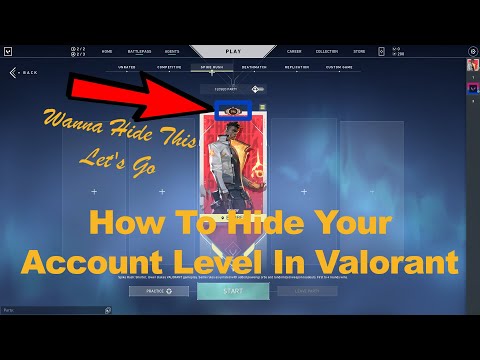 Account levels in Valorant represent the time spent playing the game. While others treat this number as experience-cum-bragging rights, some would rather hide theirs due to various reasons such as showing off an aura of mystery and anonymity or avoiding toxicity from players who are particularly keen on the rank-to-level ratio.
One of the features added from patch 3.0 is hiding levels, giving players the option to turn off their account levels from being viewed by others. Below is an easy step-by-step guide on how to do this.
How to hide your account level in Valorant?
Step 1: Launch Valorant and log into your account.
 
Step 2: On the main interface, click "Collection," between Career and Store.
 
Step 3: Go to your collection of "Player Cards" by clicking on the picture banner on the upper left part. This serves as your avatar in-game.

Step 4: Select "Level Borders" beside Banners.
 
Step 5: Above the collection of level borders, uncheck "Show my account level on my player card."

That's it! Hiding levels has never been this easy. Thanks, Riot!
You may also be interested in: