Valorant: How To Unlock Agents Fast
Updated: 27 Nov 2022 8:18 pm
It's time to add more agents into your arsenal!
The newest agent is coming very soon and of course, you don't want to be the last one to use them, right? Don't worry, we got you! In this guide, we will walk you through how to unlock Valorant agents the fastest way.
How to unlock agents fast in Valorant:
Agents can be unlocked by completing the first five tiers in their contract. You need to grind XP to level up each tier, and unlocking an agent at tier 5 requires 200,000 XP in total. Each game mode gives different XP points. Below is the breakdown for each mode: 
Deathmatch: 900 XP
Spike Rush: 1,000 XP
Escalation: 800 XP
Unrated: 100 XP per round + 200 XP per round won
Competitive: 100 XP per round + 200 XP per round won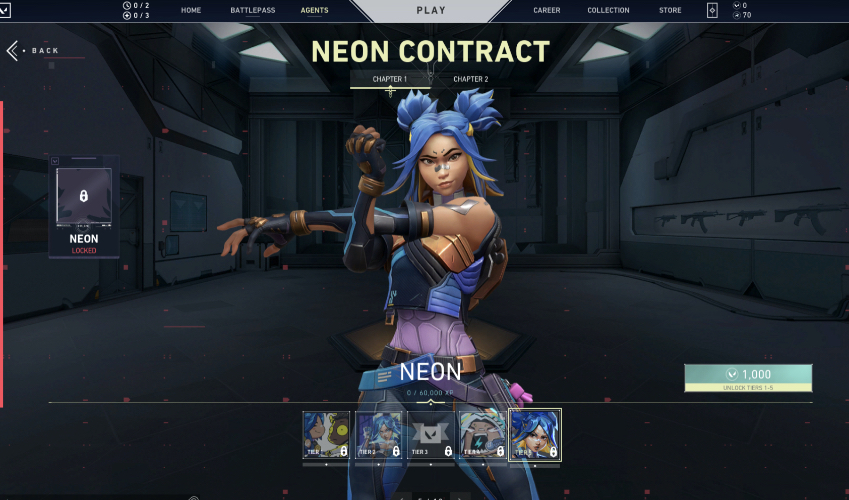 Other than the default XP gained from these modes, you can farm faster by completing daily and weekly missions. Just click on the icons on the upper left part of the screen, beside the Home tab.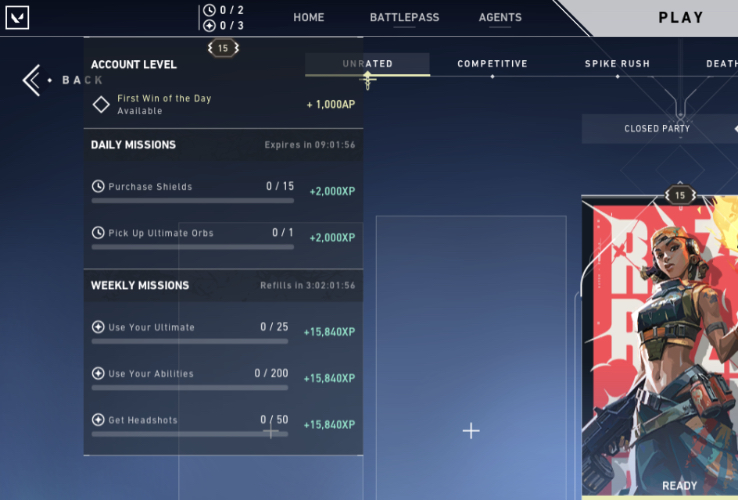 The fastest way to unlock agents is to spend a lot of time in-game. So be sure to practice hard and get those wins! Or you could also play Deathmatch over and over again. And don't forget to do your missions!
You may also be interested in: