Batman Arkham Knight Gameplay: 10 things You'll Love: Page 2 of 10
Updated: 22 Jun 2015 6:50 pm
Batman is back better than ever, check out how
9. Gotham is a Beautiful Playground
Batman's brand new playground is a dark and brooding masterpiece filled with curtains of rain lit by greasy moonlight and topped with black ominous thunderclouds, and in its perfect gothic way it's hauntingly beautiful. The true dark essence of Batman has never been captured more perfectly than it has been here with Arkham Knight, this criminal infest city is on its knees, crumbling and abandoned and that sense of destitution and loss is portrayed perfectly with numerous buildings left simply to waste away.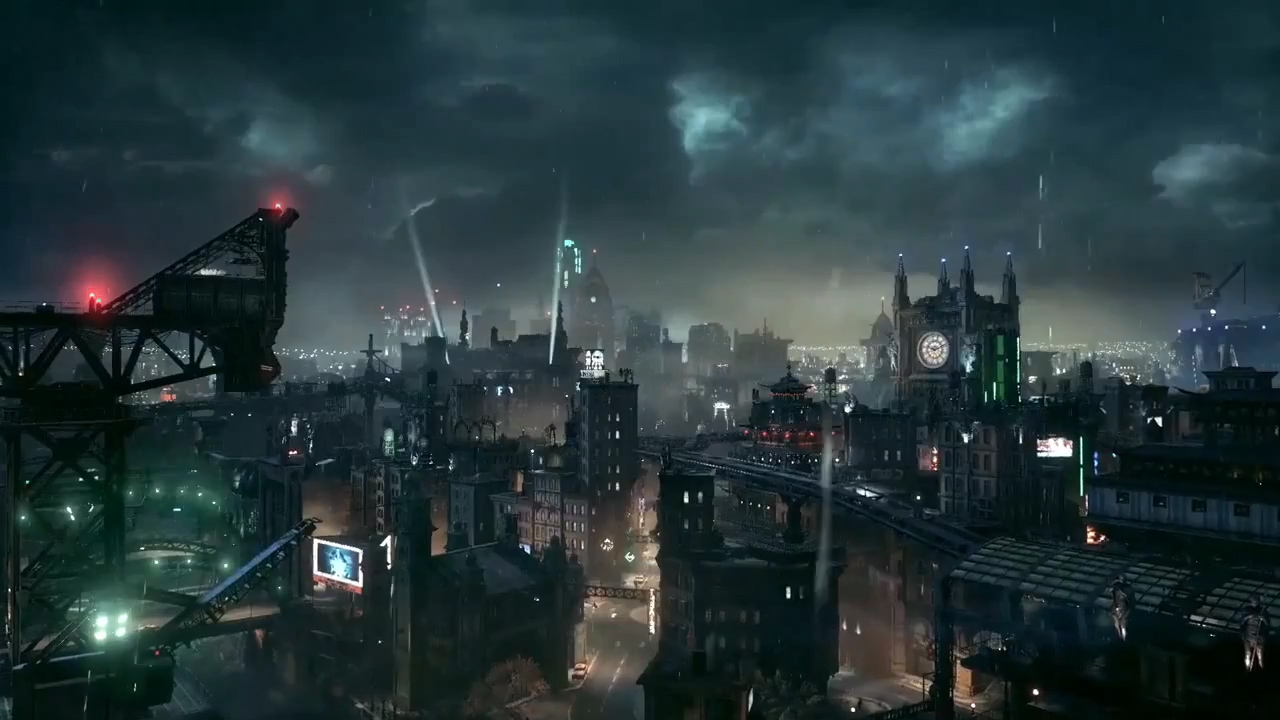 Eerily beautiful
But it's not just the games outdoor areas that are a sight to behold. There are numerous well fleshed out and imagined interiors with pale flickering lighting that add a wonderful nerve shredding edge to the gameplay as you sneak along trying desperately to avoid another fist fight.
Everything here is geared towards making Gotham the truly sinister environment it is supposed to be, and it does so spectacularly. The darkness, the rain, the eery lighting, it all makes for some truly heart thumping moments.
Image Gallery