10 Sexy Video Game Babes With Guns: Page 3 of 10
Updated: 11 Aug 2015 12:28 am
Shot through the heart!
8. Quiet, from Metal Gear Solid V: The Phantom Pain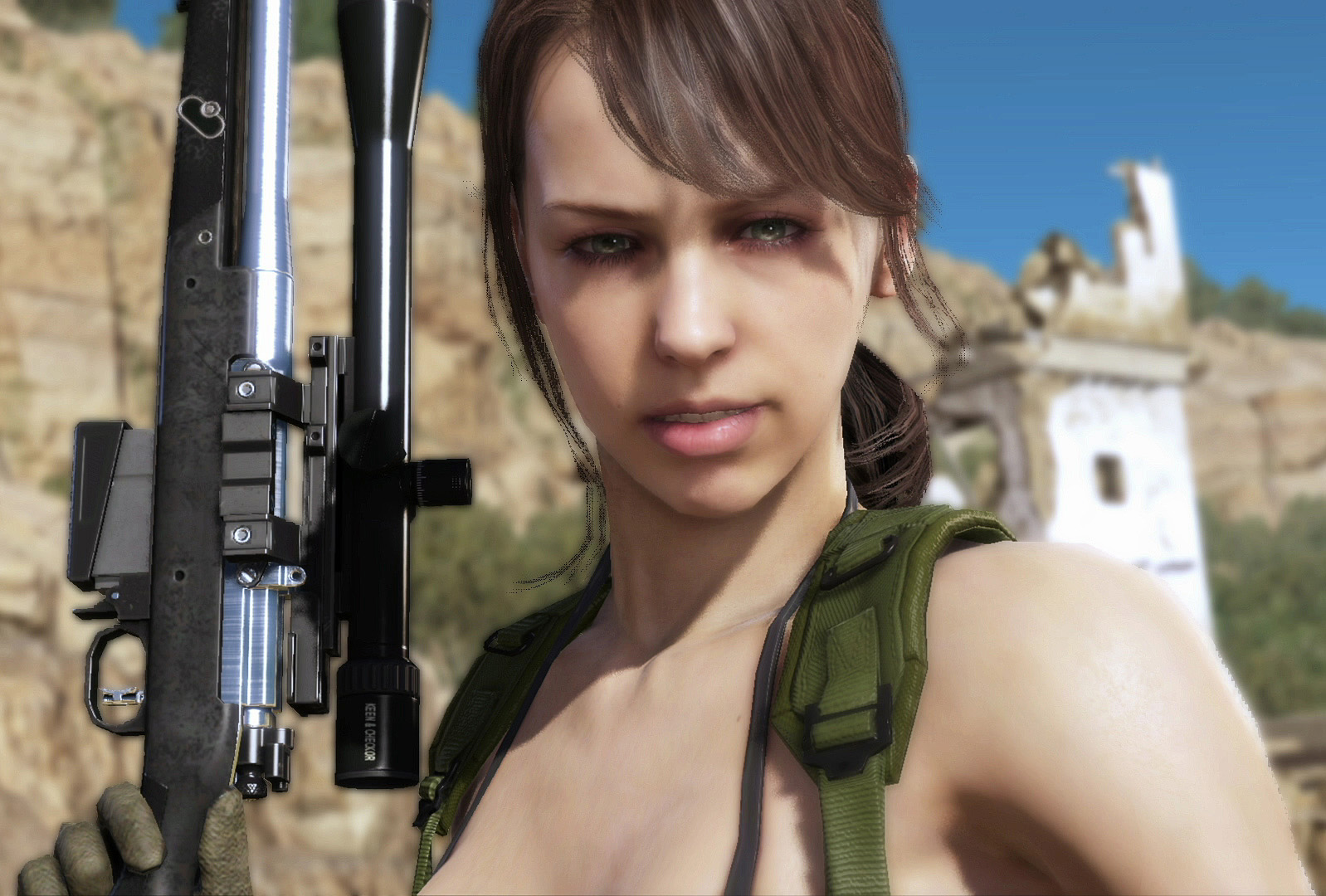 Actually, it isn't healthy to bare that much skin in the desert... still hot though!
With Metal Gear Solid V: The Phantom Pain set to be released later this year, little is known about Quiet, the enigmatic "Sniper deprived of her Words."
We do know that she saves the Big Boss' life, then surrenders herself to the Diamond Dogs. Thinking she's a liability for discovering Mother Base's location, Kazuhira Miller suggests that they kill her. But Big Boss spares her, locking her up instead.
According to series creator Hideo Kojima, Quiet is the game's main heroine. A video clip previously revealed her ability to turn invisible. Her outfit has gotten flak for being "inappropriate" and "too erotic." And now it appears Play Arts Kai is producing a Quiet toy with – get this – breasts that are actually soft.
For now, we're hopefully optimistic that Quiet will be as badass as she is alluring.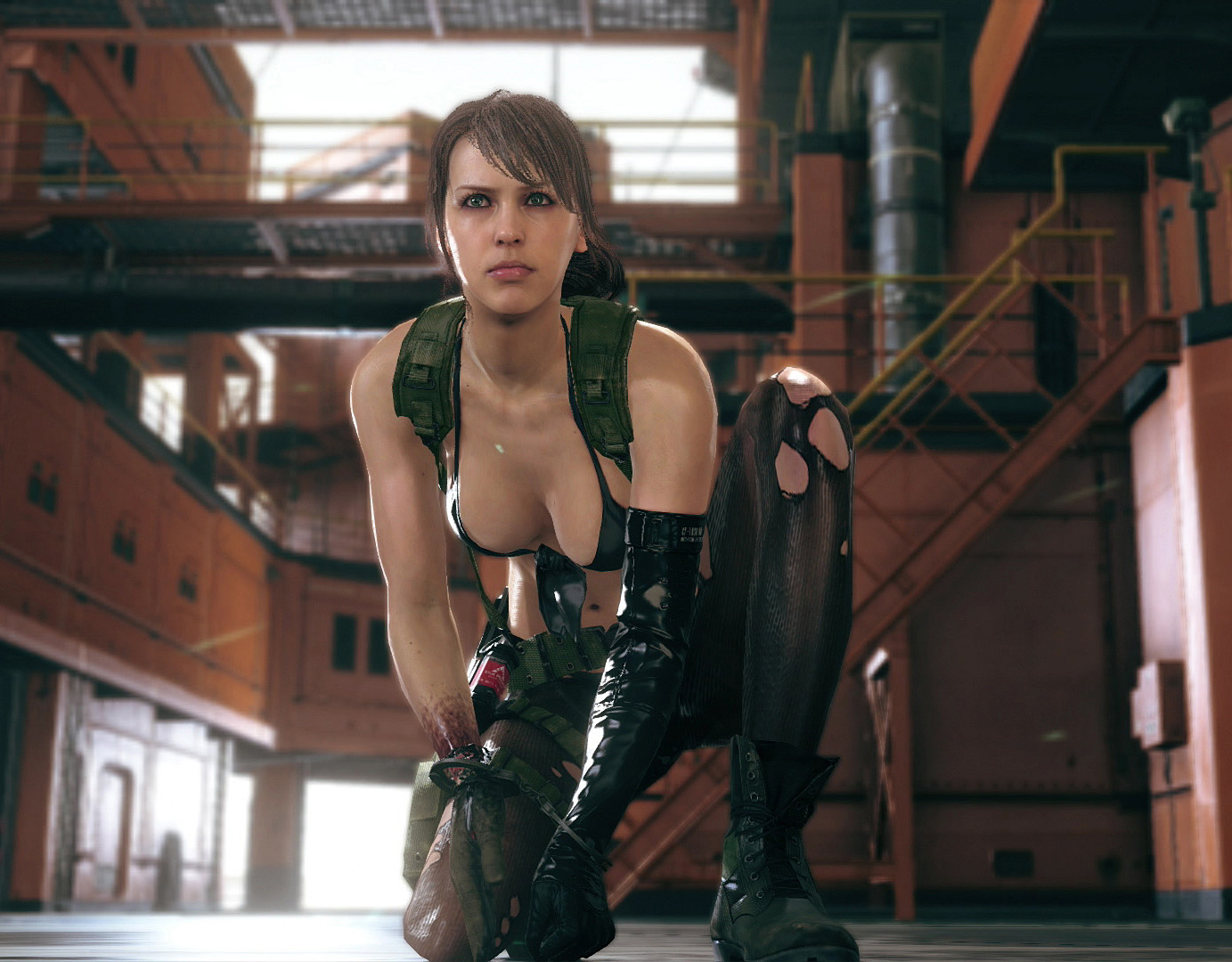 Ready for combat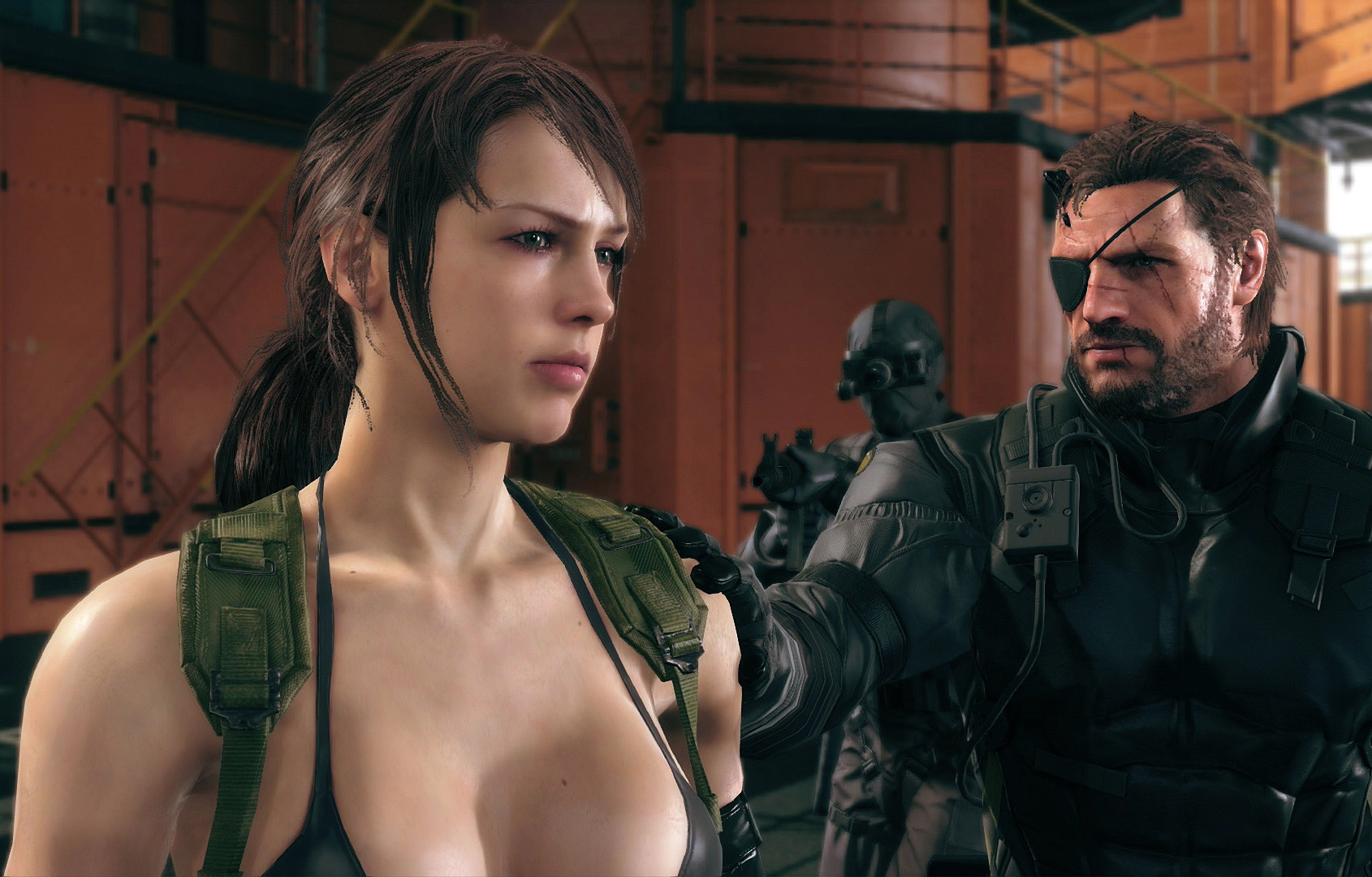 Snake getting touchy-feely
Image Gallery