11 RPG Games That Would Make Great Movies: Page 10 of 11
Updated: 19 Aug 2016 10:57 am
What Would these 11 RPG Games be Like in Theaters?
2. Darkest Dungeon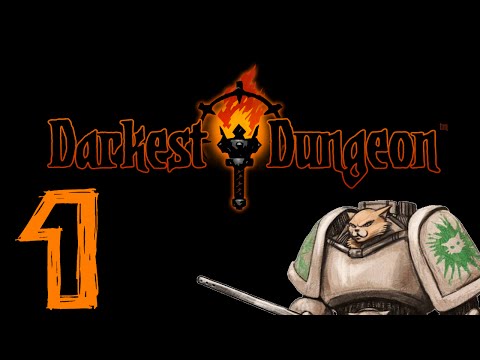 Your ancestor created terrible evils in and around the family estate with dark magic and necromancy, and it is your duty to destroy them. It is no fun, lighthearted journey, however. Instead, it takes heavy tolls upon the mind and body.
Many want to go on adventures, but this cautionary tale warns of what might really happen. This is no defeat-the-dragon-and-go-home story, but a look at what would happen if one had to experience a dark quest.
Scarlett Johansson would be able to fantastically portray the Grave Robber. The Grave Robber has a sharp wit and dark sense of humor, and Johansson could bring that out.
As for the Highwayman, Hugo Weaving's mysterious air and generally quiet nature is similar. He would have no issue bringing to life the Highwayman's desire for redemption, his fast skills, or his cynical nature.
Lastly, Hugh Jackman, with his strong build and experience with action films, could be an excellent fit for the Hound Master.
If you enjoyed Darkest Dungeon, movies like Shutter Island, In the Mouth of Madness, Solomon Kane, and Ironclad may appeal to you.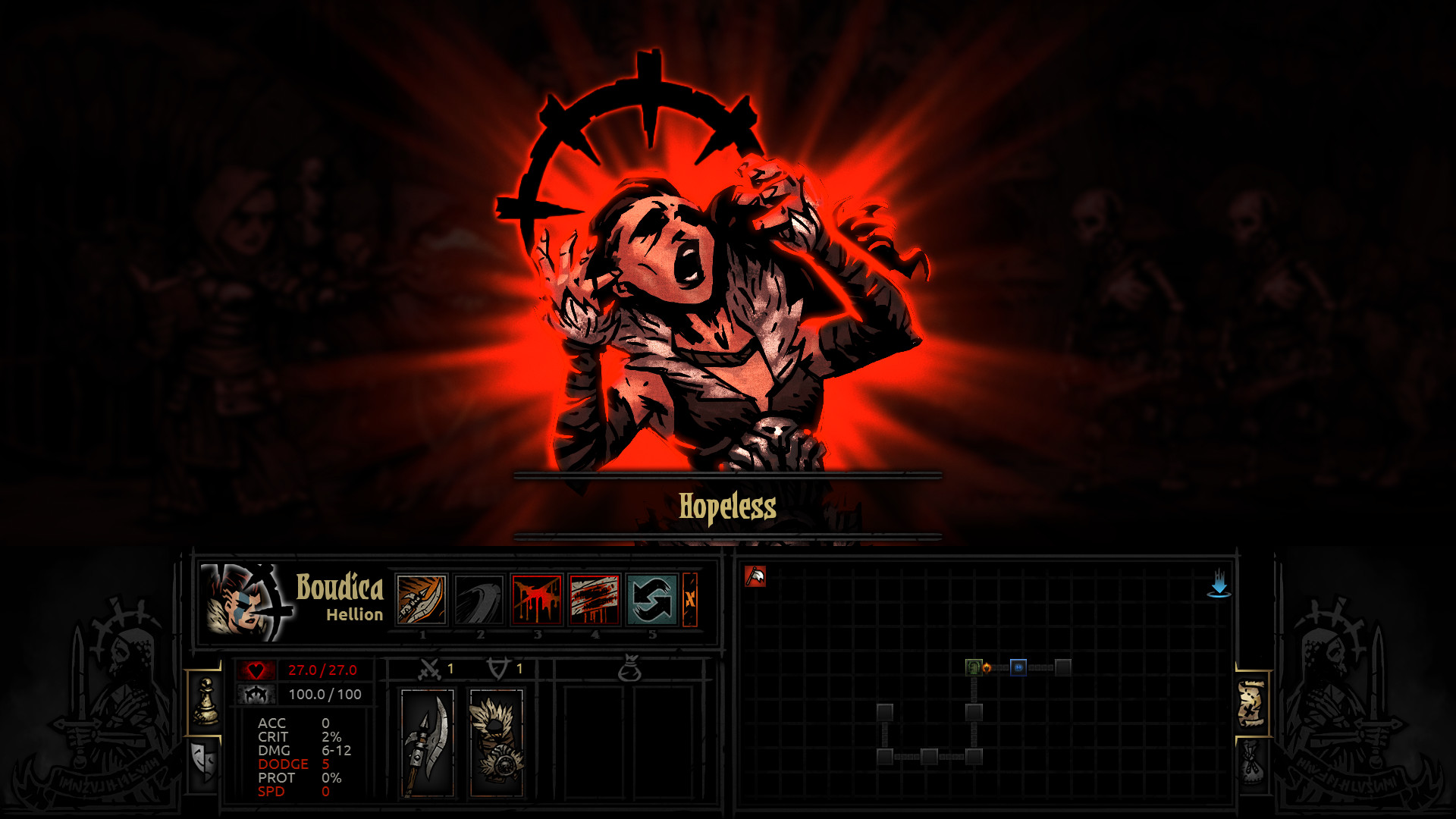 Keep your team members from dispair lest they go mad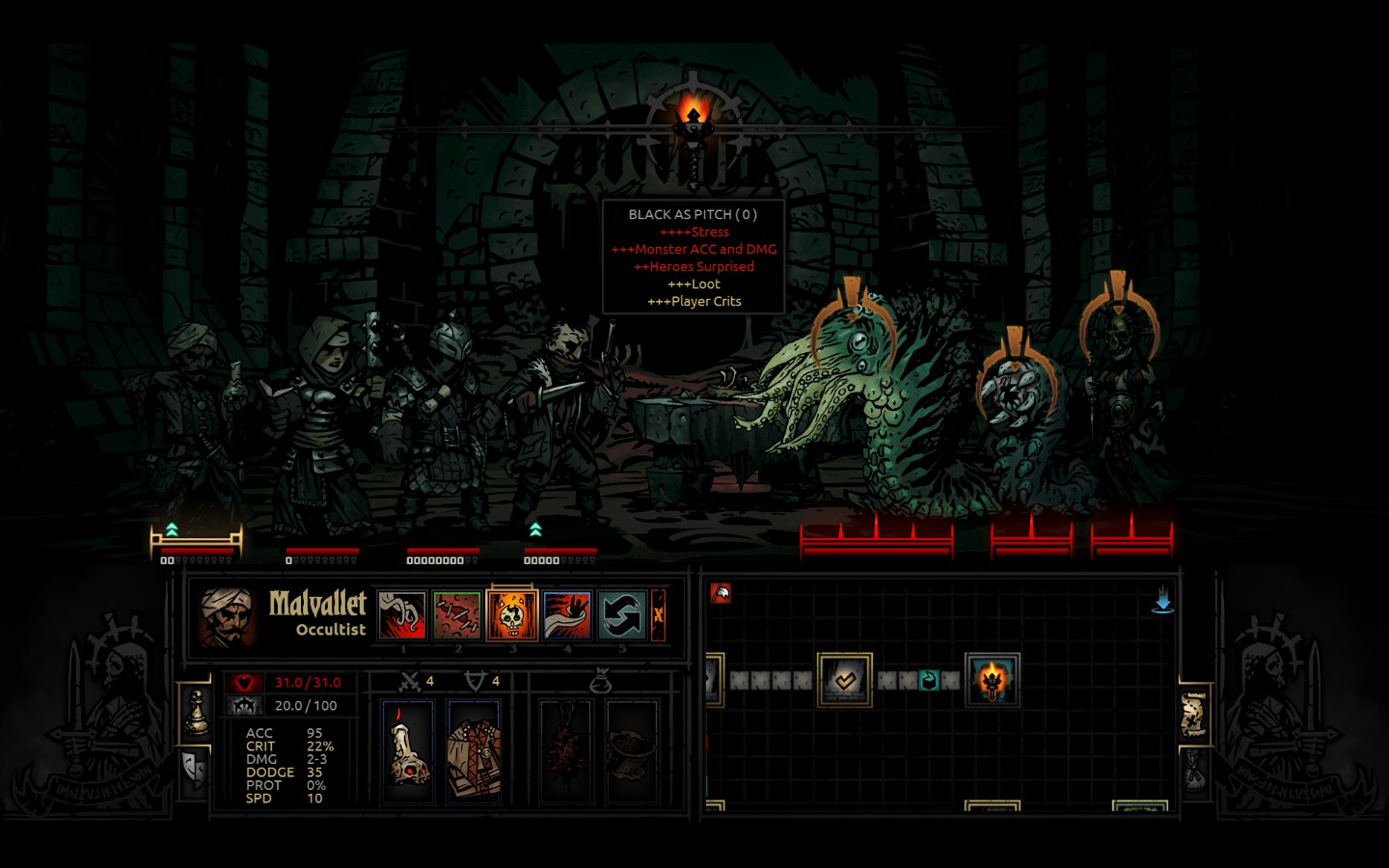 End the evil your ancestor started