The 10 Greatest Weapons in DnD (Legendary Weapons): Page 6 of 10
Updated: 18 Jul 2019 4:26 pm
They don't make treasure hoards like they used to...
5. Dawnbringer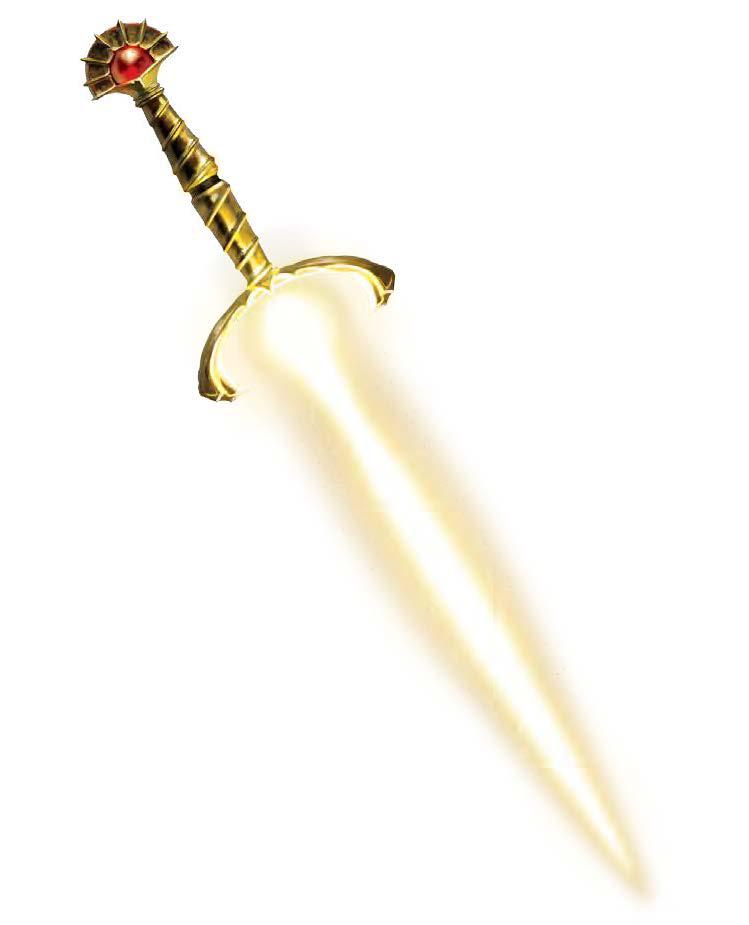 A haft of pure gold emitting a blade of pure light. Darkness, beware!
Crafted in an ancient empire whose name has been lost to history, Dawnbringer appears as a gilded hilt covered in inscriptions. Crafted by sun worshippers and lost to the Underdark, it is a sentient blade that spreads light. Dawnbringer has a kind personality and shows compassion to all but its wicked enemies. It is Neutral Good and will cause conflicts if you defy it..
The blade of pure light has the finesse property as long as it is materialized from the hilt. It deals radiant damage instead of the usual slashing and confers a +2 benefit in combat. Dawnbringer sheds a radius of sunlight whenever the blade is materialized. You may materialize and dissipate the blade as a bonus action. Who doesn't want a giant golden lightsaber?
Image Gallery