[Top 10] Hunt Showdown Best Weapons And How To Get Them: Page 2 of 10
Updated: 06 Aug 2021 3:30 am
Lock and load.
9. The Caldwell Conversion Uppercut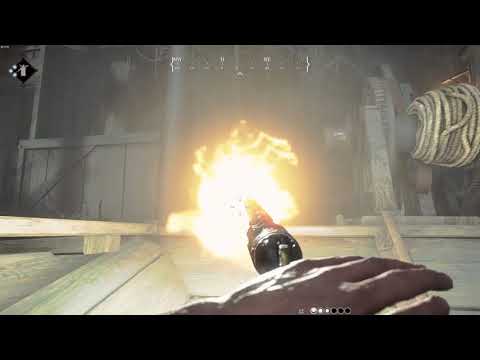 Checkout the "Big Iron"
The Caldwell Conversion Uppercut is a bite-sized version of everything you need. It combines the powerful damage of the long rifle ammo with the speed, manoeuvrability, and most importantly, the small weapon category you get from a pistol. That means you can carry this bear-killing monster as a sidearm along with a rifle or shotgun. The long ammo gets around the short range of the pistol quite well, but don't expect to outperform the Mosin.
This is another one I recently learned to appreciate. I had always counted it out as being too expensive and not really practical but the truth is that this gun is best suited for CQB PVP and best utilized by accurate players, or those psychos who have the fanning trait. It excels at close range where a Sparks LRR or a Mosin-Nagant would fail and does almost the exact same damage without the annoying drop off.
This is the kind of gun whose power is unforgettable when it works. I have used this in conjunction with the Sparks; one - because it boosts my total ammo pool for long ammo, and two - so that I have a hard-hitting option that I can use at close AND medium range. I have been utterly wasted by it dozens of times, and after dropping some fools at point blank in seconds, I get why it's so popular.
Melee Damage Type - Blunt
Heavy Melee Damage Type - Blunt
To get access to the Uppercut, you need to be level 44 and have the necessary funds. While the price is a bit steep, thankfully the beta days of $100 bonuses are no more.Now players get $1000 dollar bonuses, so while the price is inconvenient it shouldn't be out of reach for a level 55 player.
Image Gallery